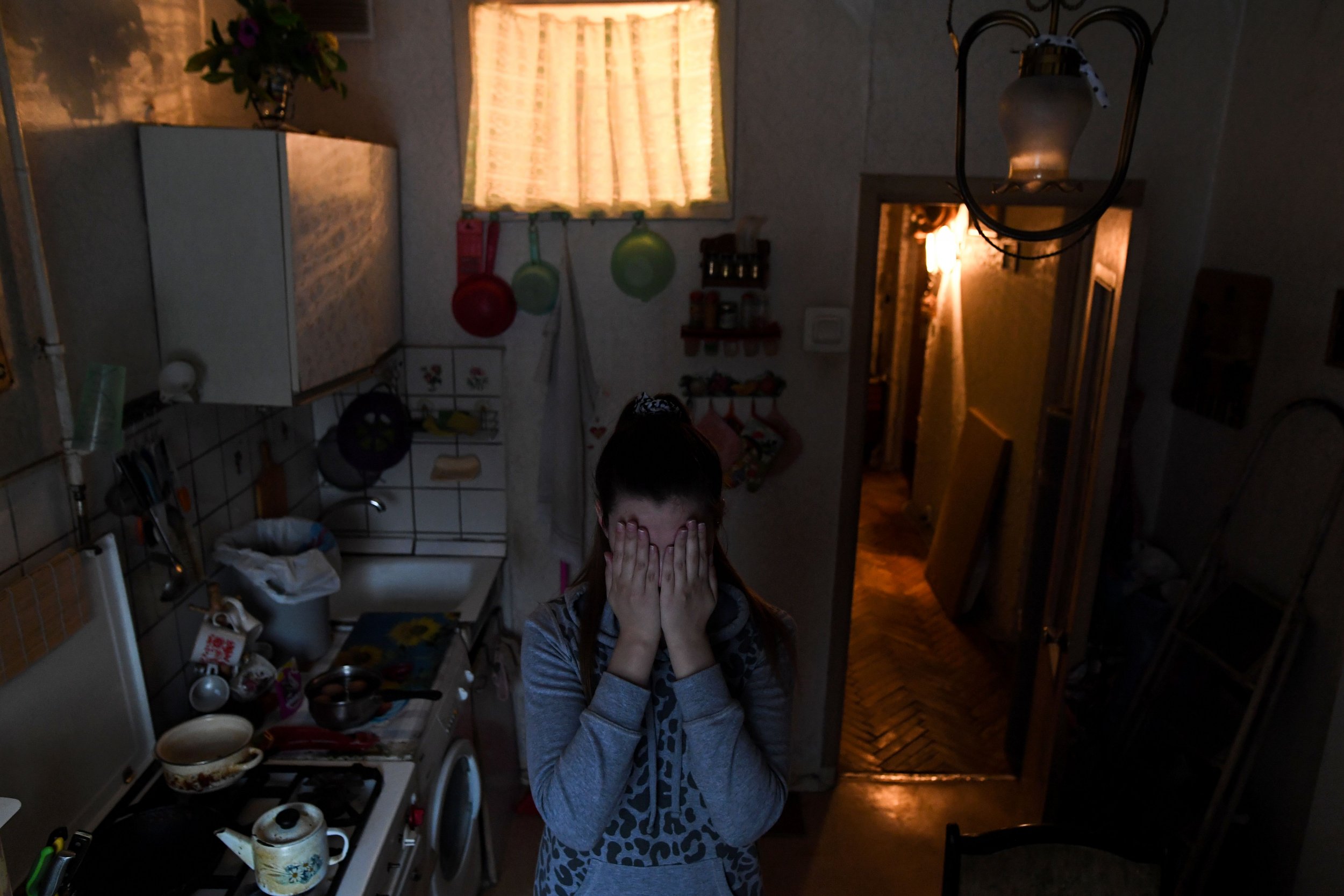 Russia's top human rights official has admitted that a February 2017 decision to decriminalize domestic abuse was a mistake, and called for new laws to be introduced to protect vulnerable women and children and the elderly.
According to The Moscow Times, human rights ombudswoman Tatyana Moskalkova said Monday, "I believe that decriminalization was a mistake and we need to adopt a law to combat domestic abuse."
In 2017, Moskalkova spoke in favor of decriminalizing some forms of domestic abuse, arguing that imprisoning men who had been only "mildly abusive" could leave households without breadwinners, potentially causing more harm than good.
The legal amendments meant that violence against a spouse or children that caused bruising or bleeding but not broken bones became punishable by 15 days in prison or a fine of 30,000 rubles ($450), so long as it did not happen more than once a year. Before the amendment, such an offense carried a maximum jail sentence of two years.
But Moskalkova seems to have changed her mind, having seen the effect on women, children and elderly people, as domestic abuse appears to have increased after the amendment became law.
"Today, a person who is in the family space is not protected from family members who do harm unto them without it being considered a crime," Moskalkova said, according to the state-run RIA Novosti news agency.
A total of 36,037 domestic violence cases were reported nationwide in 2017, marking a reduction of almost 50 percent on the year before when 65,543 reports were made, The Guardian reported, citing state statistics released in July 2018. The majority—25,667—of the 2017 cases involved violence against women, compared with 49,765 cases in 2016.
Women's rights campaigners warned that the decline in reported incidents was nothing to celebrate, saying victims had been discouraged from filing complaints with the police.
Indeed, the number of complaints recorded in Moscow rose significantly after the law was changed. According to the state-backed TASS news agency, the number of reported domestic abuse cases in the city increased by 27 percent from 2016 to early 2018.
Furthermore, Marina Pisklakova-Parker, head of the NGO Anna Centre, which supports victims of domestic abuse, told The Guardian her organization's helpline in Russia recorded an increase in calls from around 20,000 in 2016 to almost 27,000 in 2017.
Pisklakova-Parker suggested decriminalization "sends a message that the state doesn't consider familial battery as a criminal offense and a violation of women's human rights," giving perpetrators "a greater sense of impunity."
The domesticviolence.ru website estimates that more than 16 million women experience domestic violence in Russia each year, only 10 percent of whom report the crimes to the police.
The country's interior ministry said domestic violence kills around 14,000 of those women every year, meaning every 40 minutes a woman is killed as a result of domestic abuse.