Dee Dee and Gypsy Rose Blanchard Home Becomes Tourist Attraction After 'The Act'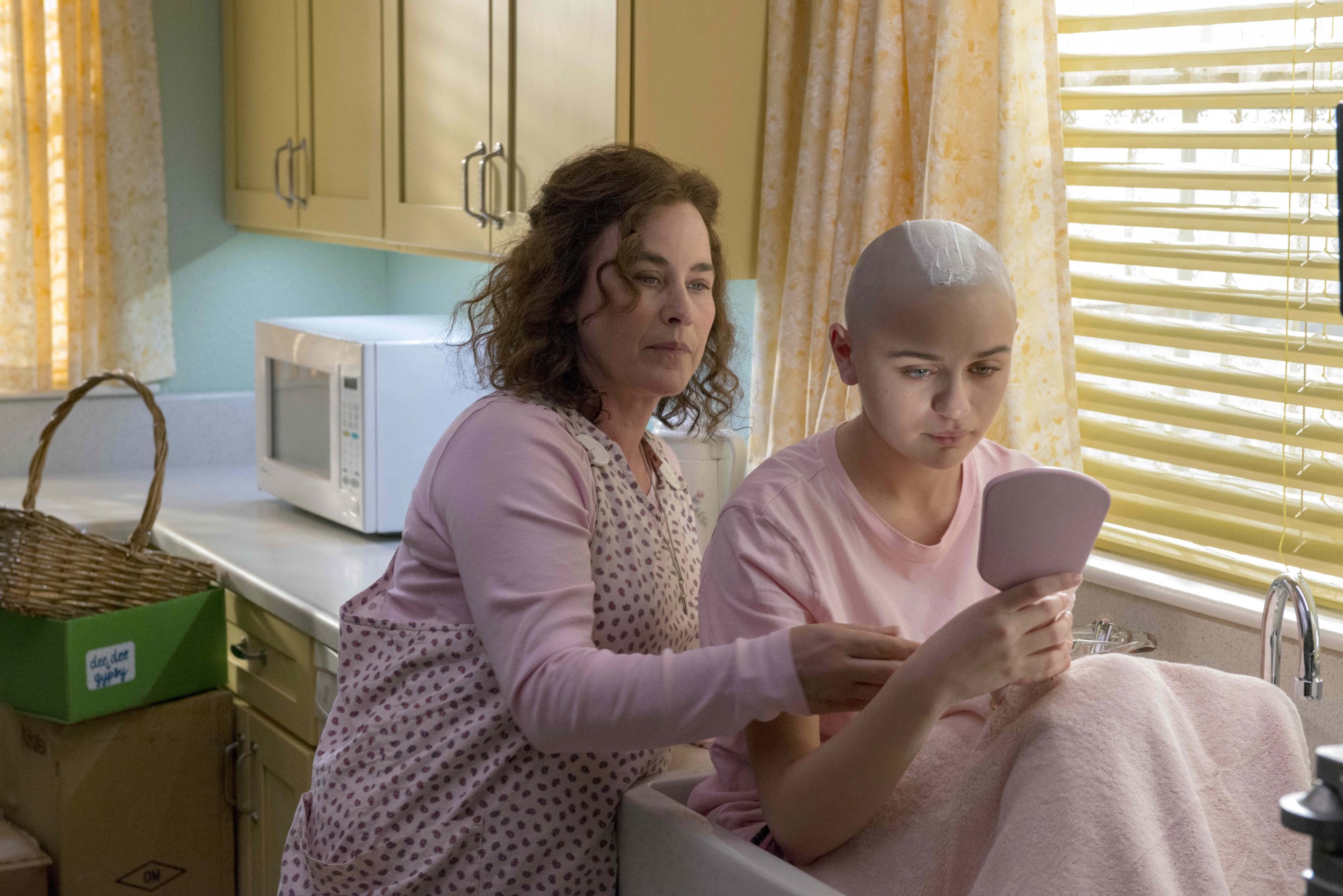 Springfield, Missouri residents have been hounded by a new tourist surge with a morbid history than most. The home of Dee Dee and Gypsy Rose Blanchard has seen an increased amount of traffic from fans of Hulu original series The Act. The house was the sight of Dee Dee's murder, when daughter Gypsy recruited her then-boyfriend to kill her mother.
According to neighbors, the home has become a spectacle for out of state tourists and other unfamiliar cars, KSPR 33 reported on Monday. They explained cars pass more often than normal, and many stop outside of the pink home. Some tourists have been seen walking on the home's property and looking in the windows, according to the neighbors.
Resident Thomas Pengilly explained the worry some neighbors have, and said he does not agree with the attention the home has received.
"I think it's kind of ridiculous," Pengilly told KSPR. "It's just glorifying something that doesn't need to be glorified. I do find it frustrating that there are vehicles coming through here and they don't belong here. There are little ones around and some of them of going fast and stuff."
The actual home of the Blanchards was not featured in The Act. A copy of the pink house was built in Effingham, Georgia, according to a building ordinance from 2018 reported savannahnow.com. Fans of the show, though, are flocking to the real-life structure which once housed the family.
Gypsy Rose was a victim of her mother's Munchausen Syndrome by proxy. This means Dee Dee kept her daughter sick through a variety of tactics, including medications and mental control. Throughout her life, Gypsy was in and out of hospitals, lived in a wheelchair and only ate through a feeding tube. She realized she wasn't truly sick when she was in her 20s, around the same time she began an online relationship with Nicholas Godejohn.
After conversations with Godejohn, Gypsy decided to kill her mother. Godejohn did the physical act of killing, while Gypsy provided tools and access to the home. Gypsy is now in prison with an opportunity for parole in 2024. She was sentenced to prison for 10 years, while Godejohn was sentenced for life.
The Act is a dramatized version of the story which features Joey King as Gypsy, Patricia Arquette as Dee Dee and AnnaSophia Robb as Lacey.