The Story of Deep Blue, the Biggest Great White Shark in the World
Great white sharks are apex predators of the oceans. They are the largest predatory fish in the world, known for their speed and strength. On average, they reach a length of 15 feet. But some are much, much bigger.
Deep Blue is one such shark—this female great white is thought to be the biggest in the world. She is an estimated 20 feet long and weighs over 5,500 pounds. It is thought that she is over 50 years old.
Mauricio Hoyos Padilla, a shark expert and researcher, was the first person to ever meet Deep Blue.
Discovery of the biggest great white shark
It was November 2013, and Hoyos Padilla and a team of researchers were working to track great white sharks hunting elephant seals off the coast of Guadalupe Island—a small volcanic island that sits about 160 miles from Baja California that is known for its population of great whites.
The footage of her being discovered first aired in 2014, as park of a Shark Week documentary.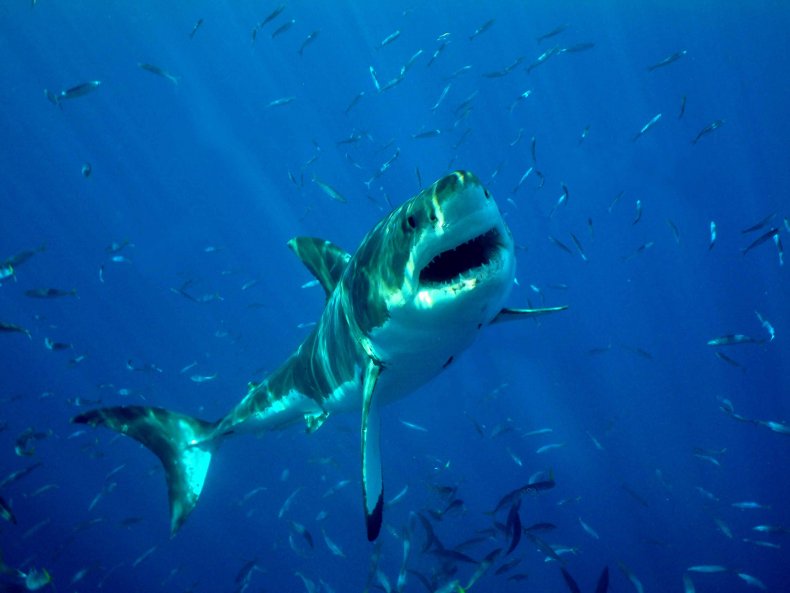 "We were looking for a shark to set a transponder and follow it with a special device from the Woods Hole Oceanographic Institute known as a shark-cam," Hoyos Padilla told Newsweek. "This device is able to get readings about speed, depth, orientation, topography and it has 6 cameras installed mostly on the frontal part.
"Suddenly this huge female passed under the boat and we were amazed by her size. We tried to tag her but the tip did not work properly and we had to jump into the mother boat to fix it."
While the teams worked to fix the autonomous underwater vehicle (AUV), the ginormous shark disappeared to prowl underneath a nearby ecotourism boat.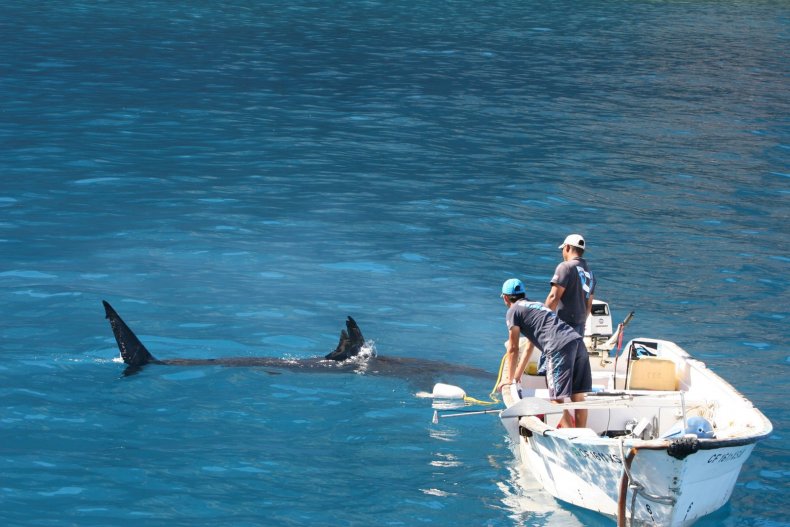 "A few minutes after she came back to our skiff and we were able to set the transponder that would send the signal to the AUV and we started the track. We got amazing footage of Deep Blue close to the bottom, taking advantage of her dark dorsum pigmentation to camouflage with the color of the bottom," he said.
"We also got amazing interactions of other sharks with the AUV and thanks to that information we were able to write a scientific article about white shark ambushing potential prey in deep waters for the first time."
Although Deep Blue was first discovered in 2013, she did not rise to fame until 2015, when Hoyos Padilla posted a video of Deep Blue swimming to Facebook. The video went viral and the shark became known as the biggest great white shark in the world.
Where is Deep Blue now?
Hoyos Padilla said he and his research team have not seen Deep Blue since the moment she was first discovered. However, she has been spotted by other people.
In 2019, she was seen feasting on a whale carcass off the coast of Hawaii, while National Geographic filmed a documentary. The same year diver and conservationist Ocean Ramsey posted footage of herself swimming with and touching a huge shark she said was Deep Blue, to the condemnation of many shark researchers.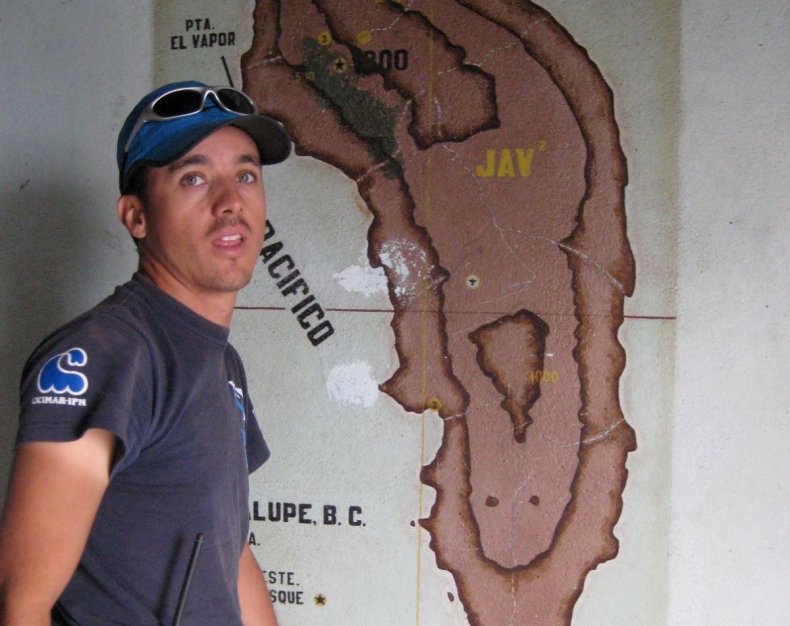 Great white sharks are one of the most intriguing species to research. The elusive, and endangered species still harbour many secrets that researchers like Hoyos Padilla are trying to get to the bottom of.
Hoyos Padilla said that researchers are discovering new things about the species all the time. "We just published two very interesting papers about white sharks interacting with big squids, and a paper about social behavior in white sharks, something that nobody knew about their interactions," he said.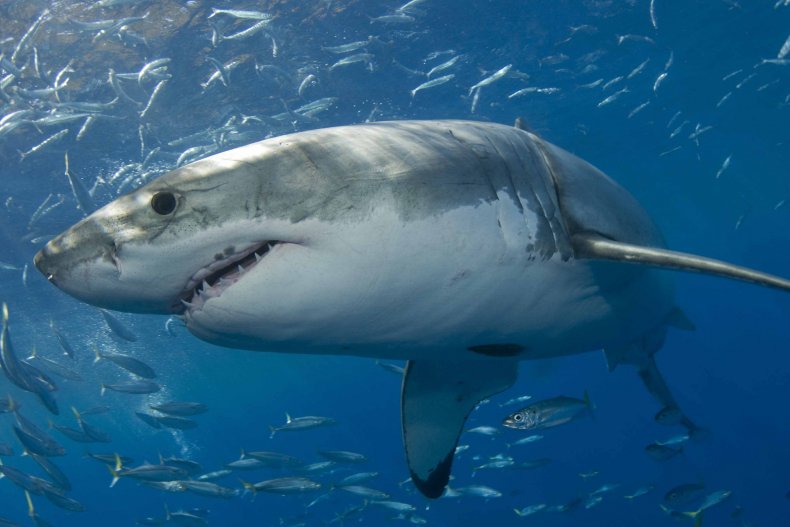 "Also, we filmed white sharks sleeping for the first time in a second documentary."
Hoyos Padilla said the main focus for now, is the behavior and movement patterns of juvenile white sharks in Guadalupe island, their interactions with squids, and the "presence of pregnant females with a submersible ultrasound."
Although Hoyos Padilla has not seen Deep Blue since his first encounter with her, he suspects he knows exactly where she spends her time.
"We do surveys every year from the ecotourism boats and our skiff. Since she is a big female I am sure that she arrives to Guadalupe island in November or December when most of the northern elephant seals arrive to the island," he said.