New 'Deep Blue Sea 2' Images Highlight the 'Villainous' Sharks' Prey
Exclusive new images from Deep Blue Sea 2 show the living dead, aka the cast of the film. Maybe not all of them will wind up in the bellies of bull sharks, but most probably will. But if the humans are doomed to die, can Deep Blue Sea 2 get us to side more with its murderous sharks?
In Deep Blue Sea 2, shark conservationist Dr. Misty Calhoun (Danielle Savre) is shocked to discover that her new boss, pharmaceutical billionaire Carl Durant (Michael Beach), is using aggressive bull sharks (who needs great whites?) to test out his intelligence-enhancing bioengineering. But don't worry, the sharks can be dissuaded from attacking humans with a remote control. Nothing could possibly go wrong.
The glimpses of Deep Blue Sea 2 highlight a confrontation between Calhoun and Durant, plus some dudes in wet suits who might as well hop in a blender and chum themselves.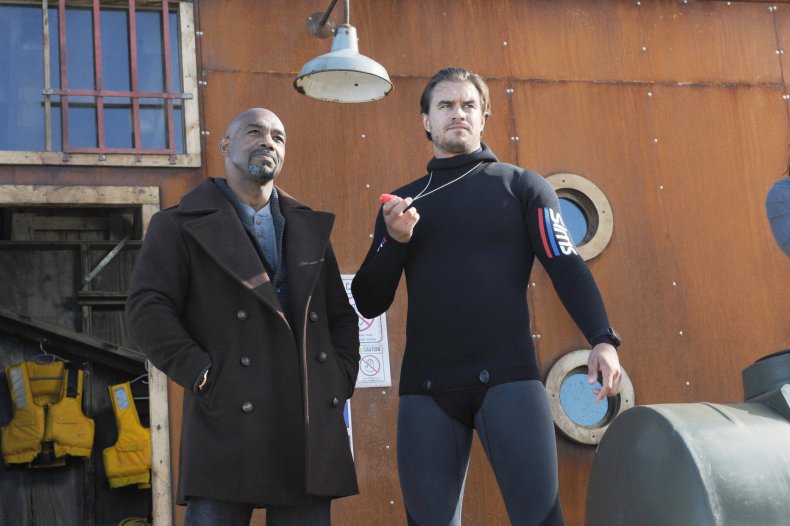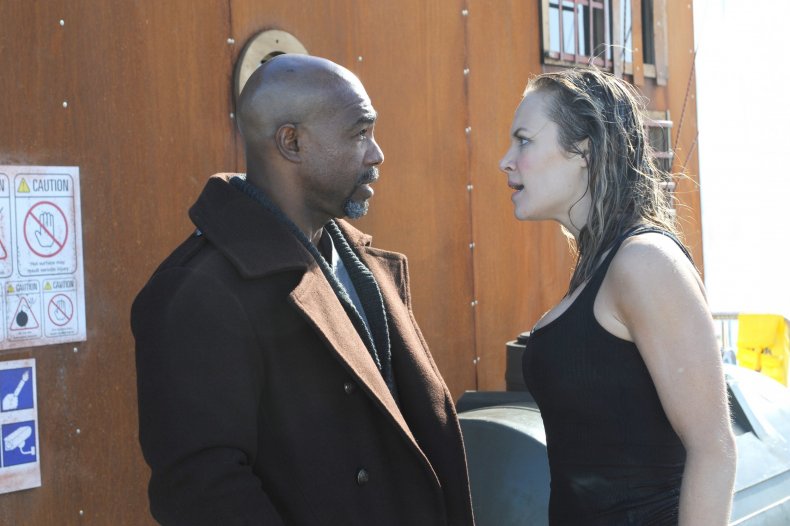 The last decade's proliferation of sharknados, dinosharks, sharktopuses and megalodons have turned the shark genre into a very silly place. 1999's Deep Blue Sea, with its super-smart mako sharks, anticipated the expanding imagination the shark genre needed to move beyond Jaws knockoffs and flourish.
Deep Blue Sea 2 looks to dial back on some of the genre's excesses, without losing what was fun about the first Deep Blue Sea. While there's no Samuel L. Jackson, Thomas Jane or LL "My Hat Is Like a Shark Fin" Cool J this time, the sequel looks to put more focus on the sharks as characters. "This time there's more perspective from the sharks, giving greater personality to the villains in this film," Warner Bros. Home Entertainment VP Mary Ellen Thomas said.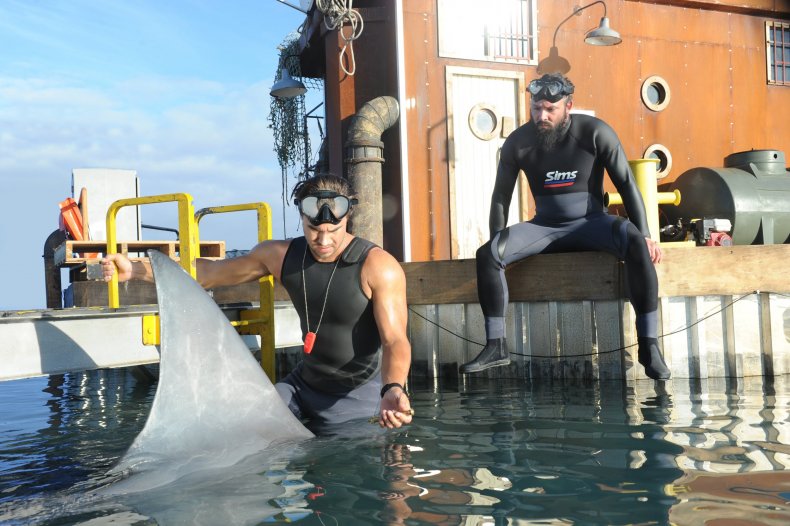 Sounds like the sharks may be more like the raptors in Jurassic World this time. (Crossing my fingers for adorable names.)
Deep Blue Sea 2 is out April 17 on Blu-ray, DVD and digital streaming.