Deep Freeze Follows Bomb Cyclone as East Coast Battles Flooding and Heavy Snow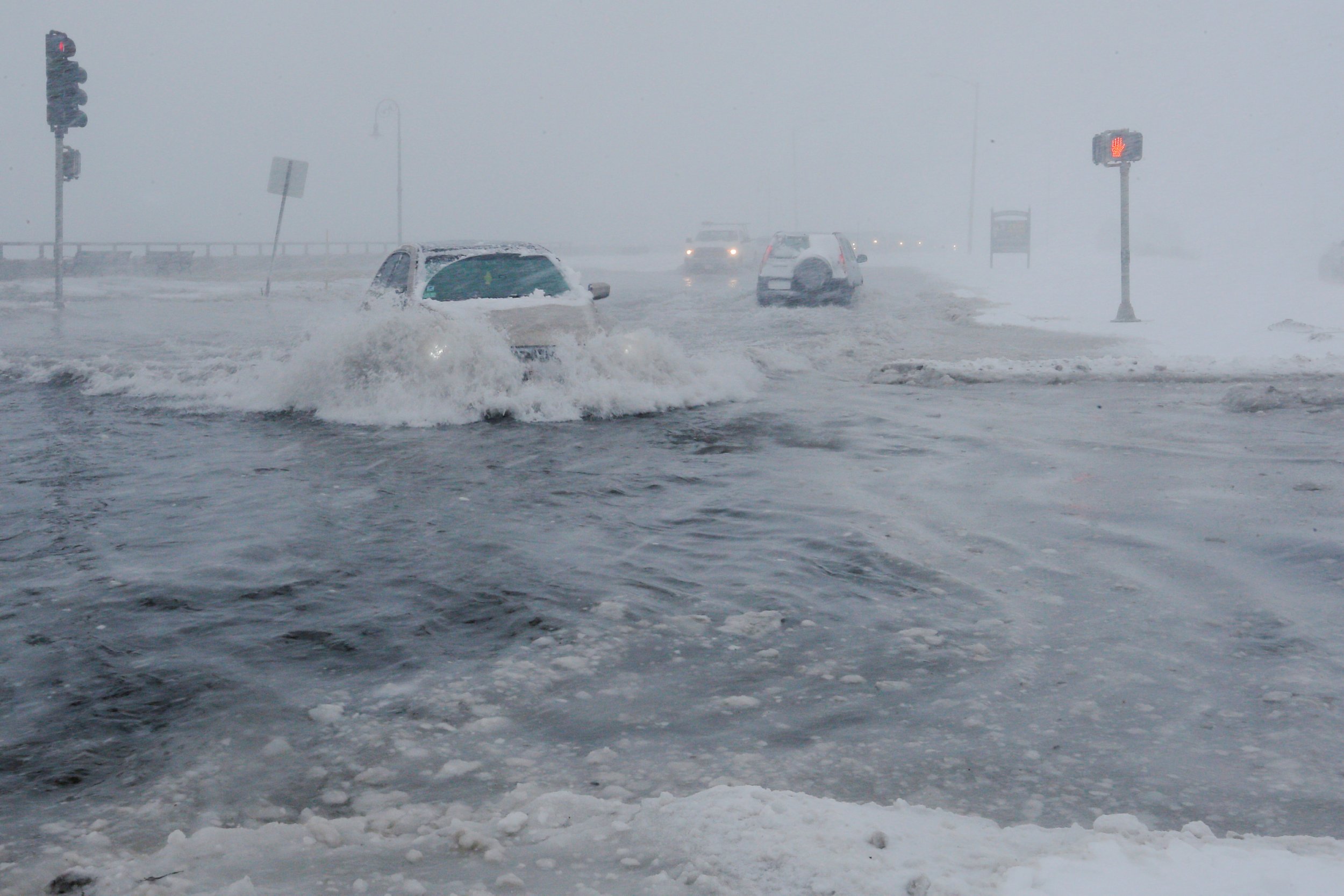 Afte a bomb cyclone, a powerful, freezing mix of hurricane winds and heavy snowfall, battered the East Coast Thursday, residents are being warned to prepare for even colder temperatures.
The National Weather Service has predicted that while dumps of snow across the Eastern Seaboard will diminish over the next couple of days, severe wind chill and cold temperatures will follow.
Related: Frozen bomb cyclone set to hit East Coast, meaning bad weather will get worse before it gets better
The service has warned the continuing low pressure system will continue to bring heavy snow, strong winds, and high waves along the coastline in Northern New England throughout Friday. Travel warnings have been issued for the Northeast as weather remains treacherous.
CNN reported that at least 16 people have died over the course of this week as a result of the storms. Six were reported in Wisconsin, four in Texas, and three in North Carolina with one each in Michigan, Missouri and North Dakota.
The record cold air is being caused by an arctic surge that will bring temperatures as low as minus 15 degrees Fahrenheit from Philadelphia to Boston, the Associated Press reported. States like Maryland and Virginia can expect similar temperatures ranging from 10 degrees to 15 degrees. Coastal areas in the Northeast will likely experience temperatures just pushing into the single digits.
Into Saturday temperatures will likely tumble below zero in northern New England. The high in Burlington Vermont is set to reach around minus five degrees. The bitter cold, combined with high wind speeds have led to frostbite warnings. Windchill in some areas could be so cold that it will feel as cold as 30 degrees below.
As residents brace for the even colder weather, the damage done by freezing flood waters still needs to be dealt with. By Thursday afternoon the tidal gauge at Boston Harbor matched its previously set record of 15.1 feet, which has stood since 1978.
In Hull, Massachusetts, southeast of Boston, some were forced to flee their homes as water flowed freely down streets and lapped at houses.
The weather also caused travel chaos across the country. 4,300 domestic flights were cancelled yesterday with a further 1,000 flights expected to be canceled today, the flight tracker FlightAware reported.