'Deep Water' Stars Ben Affleck and Ana De Armas' Real Life Love Story
Ben Affleck and Ana de Armas play complicated lovers in the new movie Deep Water, and the actors enjoyed their own love story during production too.
The pair star in the new erotic psychological thriller, which is streaming now on Hulu. They play a married couple who have seemingly fallen out of love and start to engage in mind games with each other, often at the expense of the wife's new lovers.
Adrian Lyne, known for Fatal Attraction and Indecent Proposal, returns to direct his first feature since 2002's Unfaithful. Deep Water is based on a 1957 novel by Patricia Highsmith.
During the production of the movie, Affleck and de Armas were making headlines for their exploits offscreen too.
Ben Affleck and Ana de Armas' Relationship Timeline
Affleck and de Armas were both cast in Deep Water in the summer of 2019 and met up to start production of the movie in New Orleans in November 2019.
Not long after that, paparazzi images of the pair started to appear in tabloids. While on screen they played the complicated married couple Vic and Melinda Van Allen, but also they seemed incredibly happy when photographed together after production had wrapped.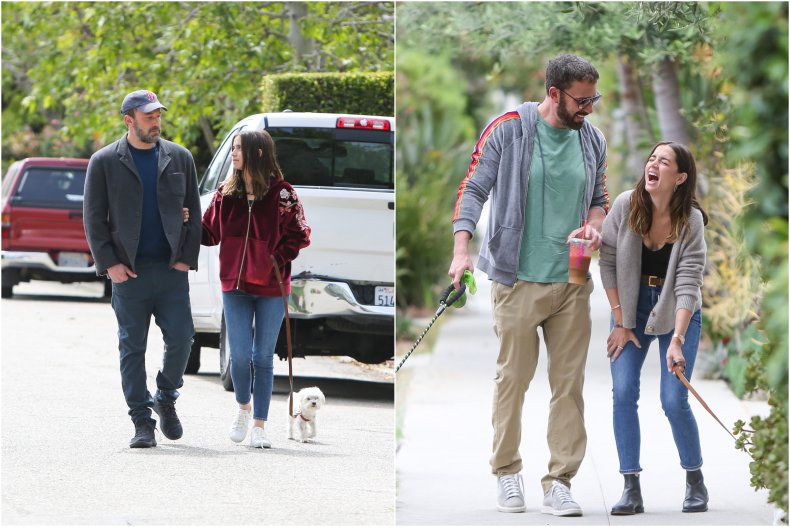 When the pandemic took hold in early 2020, they were pictured together going on dog walks around Los Angeles. They continued to be photographed out together throughout lockdown, as they were snapped together walking, on a motorcycle and out shopping.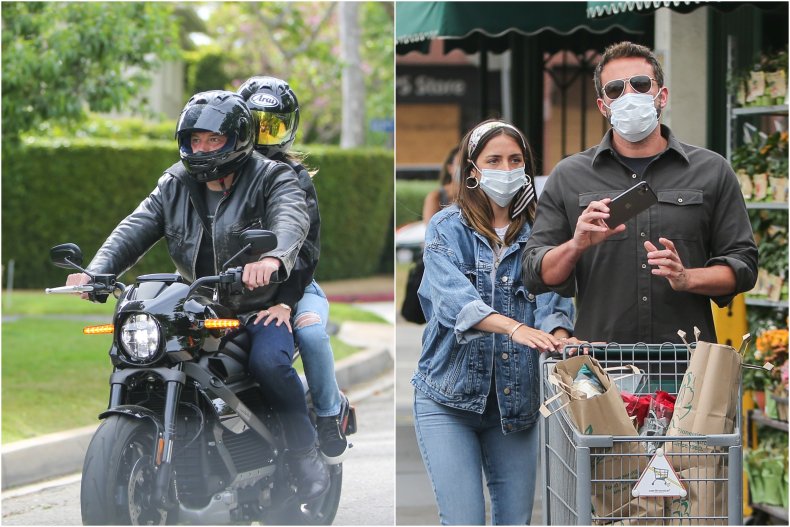 In November 2020, they were seen once again getting close while filming reshoots for Deep Water, which was originally supposed to be released on November 13, 2020. It was then pushed back to August 13, 2021, then to January 14, 2022, before finally launching on Hulu on Friday, March 18, 2022.
Neither of them has publicly spoken about why or when they decided to break up, but Page Six reported that the pair had split in January 2021. A source close to them reportedly said that the split was "amicable."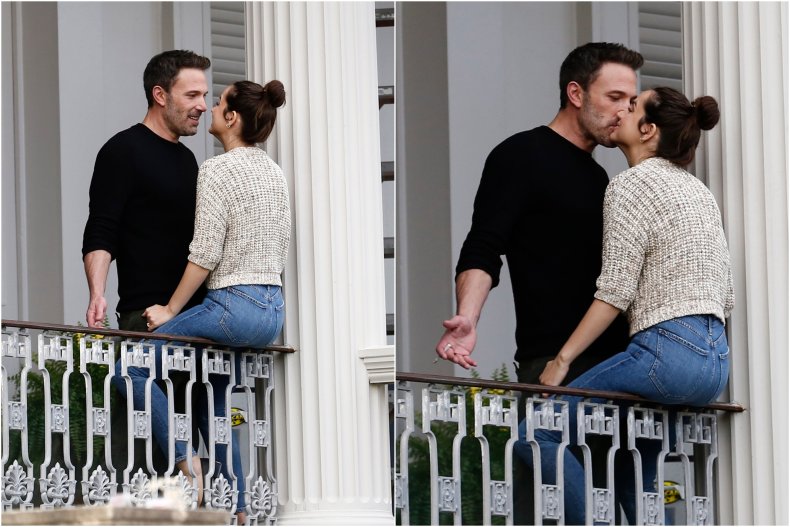 New Relationships
Since Affleck and de Armas split, the former has gone on to reunite with his ex-fiance Jennifer Lopez. Affleck and J-Lo also met on a film set (2001's Gigli) and dated from 2002 to 2004. They reportedly rekindled their romance in July 2021 and are still together now.
Meanwhile De Armas was recently reported to have been dating Paul Boukadakis, the VP of the dating app Tinder.
Deep Water on Hulu
Affleck and de Armas aren't the only two recognisable actors starring in Deep Water. The supporting cast features comedian Lil Rel Howery, Kristen Connolly, Rachel Blanchard and Tony Award-winning writer Tracey Letts.
While Lyne makes his return to movies to direct, the script for Deep Water was penned by Zach Helm (Mr. Magorium's Wonder Emporium) and Sam Levinson (Malcolm & Marie).
Deep Water is available to watch on Hulu in the United States now. Internationally, it is available to watch on Prime Video.