Deer Hunter Has Leg Amputated After Gun Accidentally Discharges, Shoots Himself
Mike Hendrickson is recovering from surgery to have part of his leg amputated after his firearm accidentally discharged into his left thigh during a deer hunting trip.
On November 12, Hendrickson was climbing a tree stand when his firearm discharged, causing him to fall to the ground. He was transported to the hospital and he later made the decision to amputate part of his leg after doctors struggled to find a pulse in his foot.
Doctors agreed amputation was the best path forward after they found some "very concerning spots" in his leg, according to a GoFundMe website. He underwent the initial surgery on Monday, and Matt Pederson, the creator of the fundraising campaign, wrote in an update that "all went well."
Since Monday's initial surgery, Hendrickson underwent two more surgeries to shape and close the residual limb and on Thursday, Pederson wrote in an update that he was in "extreme" pain.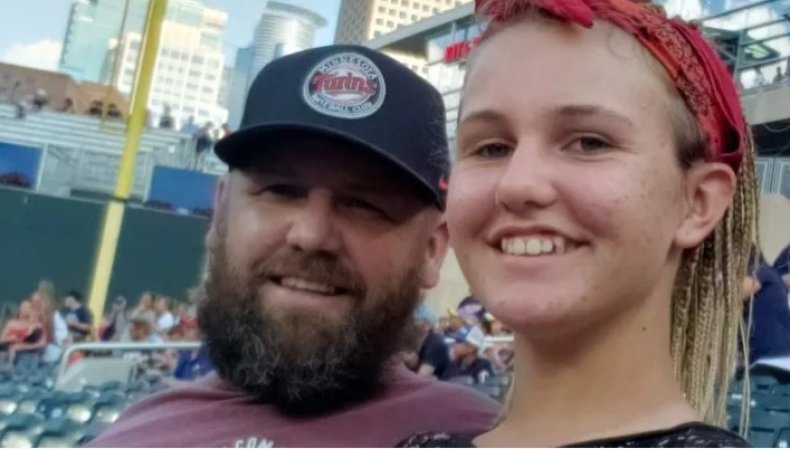 Pederson wrote that he created the fundraiser to help Hendrickson, who is his brother-in-law, with the sudden financial burden that comes with losing a limb. He wrote that Hendrickson will likely need weeks of hospitalization and rehabilitation and helping to cover costs would allow Hendrickson to focus on getting better.
"Mike has always been the kind of person who will drop everything to help a person in need; friend, family and strangers alike. Our family wants to reciprocate that spirit of giving for Mike," Pederson wrote.
Several people donating to the fundraiser expressed similar sentiments, commenting that Hendrickson is a "genuine," "generous," and great person.
Minnesota's firearm deer hunting season runs from November 6 through November 28, although people can continue to hunt deer through December 12 if they use a muzzleloader. At the time of the shooting, Hendrickson was hunting with his nephew. Pederson credited his nephew with getting help while Hendrickson applied a tourniquet to limit his blood loss.
The day after the shooting, Hendrickson had to have an unplanned surgery because doctors were worried about bleeding coming from the bone. At the time, Hendrickson couldn't feel or move his leg or foot. Although the surgery went well and there were no "surprise findings," according to Pederson, there were still concerns about clots and a vascular team had to come in to "assess the situation."
"They expect this to go two steps forward one step backwards, there WILL be set backs but we will get through those when they come," Pederson wrote in a Monday update on the GoFundMe.
The GoFundMe hopes to raise $20,000 for Hendrickson and has reached the halfway mark, at nearly $11,000 as of Friday morning.
Newsweek reached out to Matt Pederson for comment but did not receive a response in time for publication.