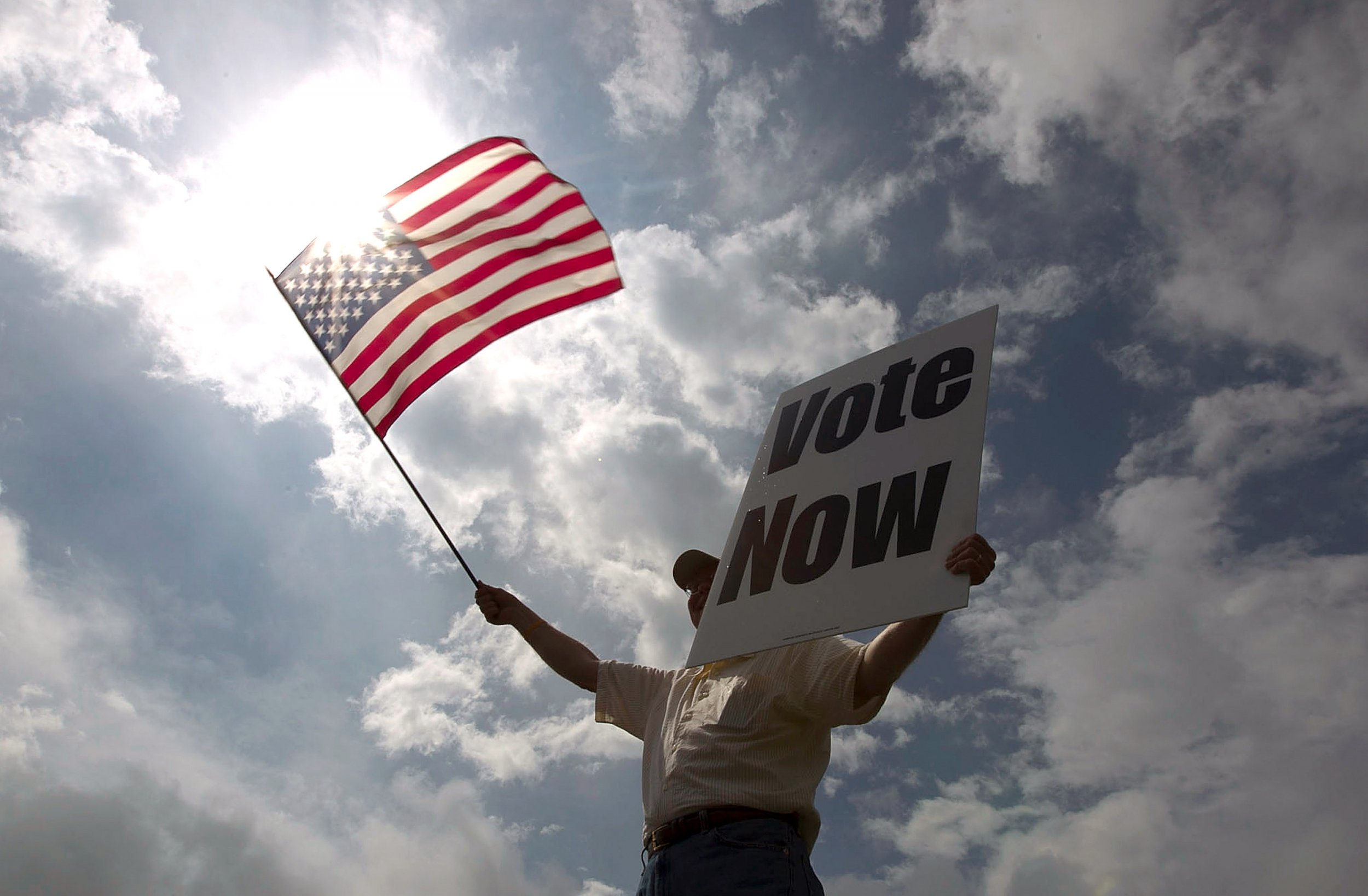 Updated | The Federal Election Commission is taking a hard look at Deez Nuts.
On Wednesday, the FEC notified Deez Nuts—the treasurer for an unauthorized committee in Cedar Rapids, Iowa, with the same name as a Dr. Dre song—that his paperwork may be faulty.
Duh.
"You may have failed to include the true, correct or complete committee name, candidate name, custodian of records information, treasurer information and bank information," the election panel said in a letter posted to the agency website on Wednesday.
It's no secret that Mr. Nuts isn't an actual person.
Perhaps the most famous Deez Nuts impersonator is teenager Brady Olson, of Wallingford, Iowa. But Olson and his dad tell Newsweek that the warning sent Wednesday didn't come to them—they got a letter from the feds last August and withdrew their paperwork at that time.
Olson had revealed his true identity in 2015 and said he made up the candidate because he was fed up with the two-party system. Olson wasn't eligible from the start—constitutionally, presidents have to be at least 35 years old—but he was popular.
Related: Deez Nuts, Sydneys Voluptuous Buttocks of Buffalo and Other Presidential Could-Bes
"I am a 15-year-old who filled out a form, had the campaign catch on fire, and am now putting up the best third-party numbers since Ross Perot," he told the Guardian a 2015 email interview.
In August 2015, just after Trump launched his campaign, Public Policy Polling found that Nuts had the support of about 6 percent of voters in New Hampshire. By August 2016, as the race was entering its final stages, Nuts' numbers in Texas showed he was more popular than Green Party nominee Jill Stein (but less well-liked than the late revered gorilla Harambe).
His campaign inspired more than a chuckle—as the National Journal wrote, Nuts "started a revolution." Dozens of people filed forms with fake identities, like Limberbutt McCubbins, Mr. Crawfish B. Crawfish and Sydneys Voluptuous Buttocks.
On election day, Olson told the Des Moines Registerhe was unhappy with how the battle between the major parties played out. "I'm frustrated with America because they didn't stand up to these guys," Olson said. "They said, 'We hate both of them, but we're still going to choose one of them.' It's not OK."
The FEC is now looking at a different Deez Nuts for "knowingly and willingfully making any materially false, fictitious or fraudulent statement or representation to a federal government agency ... is punishable." In its message, it said the committee may be reported to law enforcement.
The FEC declined to comment further, saying it doesn't discuss individual cases, but it could eventually hit Nuts with a fine. A spokeswoman pointed to an August 2016 news release warning that officials planned to look into the fake-name filings "in response to an increase this election cycle in the filing of registration and statement of candidacy forms."
This article has been corrected to include information from Mark Olson and an FEC spokeswoman.