Defector Desperate to Go Back to North Korea Challenges Border Security to Meet Pyongyang Orchestra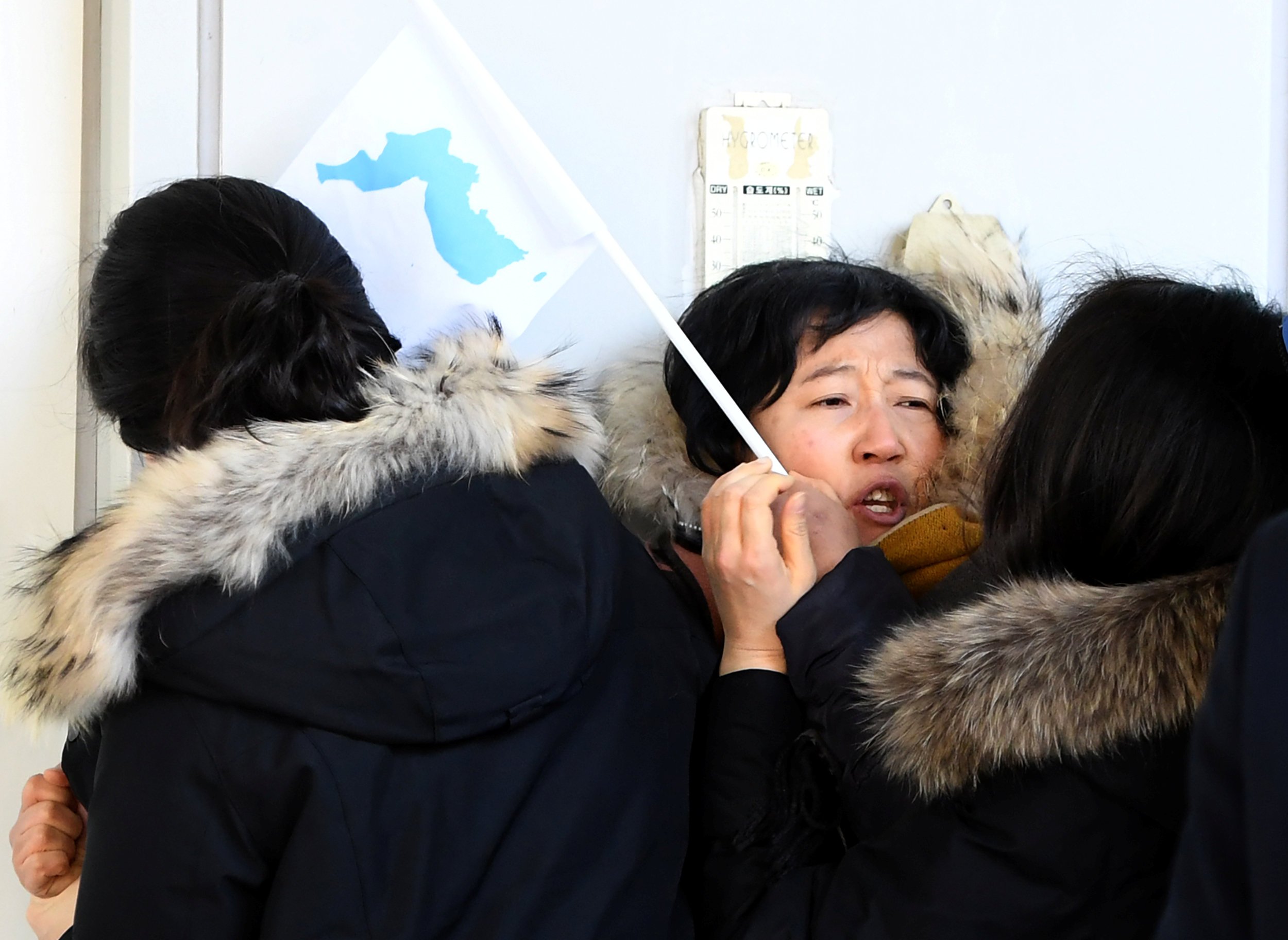 A North Korean defector who has publicly stated her desire to go back home rushed to meet North Korean orchestra members as they prepared to head north from South Korea.
Kim Ryen Hui showed up unexpectedly at the border checkpoint as a bus delivered the 137 members of the art troupe to the customs, immigration and quarantine (CIQ) office on Monday, a day after their performance in Seoul, which was attended by both the high-level North Korean delegation and South Korean president Moon Jae-in.
"Farewell, girls. I am Kim Ryen Hui, a citizen of Pyongyang," the defector said, according to South Korean news agency Yonhap. "I hope to go home as soon as possible," she added, waving a united Korean peninsula flag, as government officials attempted to block her from being seen by the North Korean performers, who appeared confused by the episode.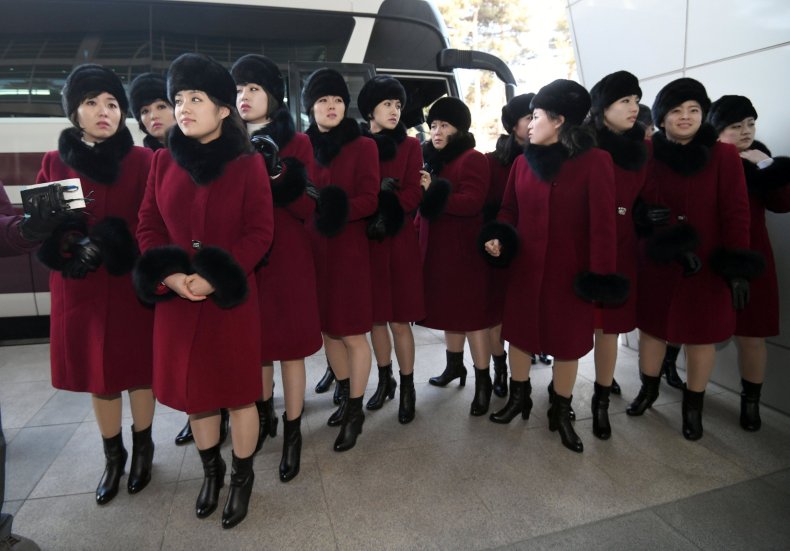 The woman told The Korea Herald Monday she was able to access the border area with the help of a local. "When a resident comes to pick you up, you can get in. I gave my identity card and went in without any problems," she said. "I wanted to be as close to them as possible."
Kim, who worked as a seamstress in Pyongyang, arrived in South Korea in 2011 after traveling through China, Laos and Thailand. She told CNN in 2015 she had traveled to China to get treatment for her liver condition but found herself unable to afford it. She maintained that she was deceived by a broker who did not tell her that her journey to South Korea, where he promised she could earn enough money to cover her expenses in just a few months, would be one-way only.
Kim was made to sign confirmation of her defection in Thailand and given the choice to go to either the U.S. or South Korea. She chose South Korea because she hoped they would allow her to go back to Pyongyang, she told The Korea Herald. South Korean authorities have however refused to send her back, despite her forging a passport—for which she was imprisoned—and claiming she was a spy in the hope of being deported.
Kim's case was brought to the attention of the U.N. Human Rights Special Rapporteur on North Korea, Tomás Ojea Quintana, who met with her in December, as Reuters reported at the time. A day later, she interrupted a U.N. press conference held in Seoul to advocate for her return, claiming South Korea was violating her human rights.
The defector described her desire to be reunited with her family in North Korea as being stronger than possible hardships she'd face back home. "I can make a living and it is no problem living here. I could be in a worse situation and may be starve (in the North). But you cannot trade your family for anything," Kim told The Korea Herald.
Kim is part of a minority of the 30,000 North Koreans who escaped from the country who wish to return to the North, a journey that South Korean law does not allow. As such, so-called "double defectors" may attempt to return home illegally, making it impossible to know just how many North Koreans in the South want to return home, or have succeeded in returning. According to a Guardian article published in 2014, the South Korean Ministry of Unification said it had records of 13 such people, three of whom later came back to South Korea—but the real numbers are likely to be much higher.