Defense Bill Passes House, U.S. Army Bases Could Lose Confederate Names
Members of the U.S. House of Representatives passed the National Defense Authorization Act for the fiscal year 2021, which includes a requirement that U.S. Army bases named after Confederate soldiers be given new names within one year of the bill's passage.
Lawmakers passed the act with a veto-proof majority of 295-125 despite repeated threats of a veto by President Donald Trump. The U.S. Senate is expected to negotiate with the House on the final version of the bill. In the Senate's iteration of the bill, changing the names of the bases is expected to happen within three years.
Trump has been an opponent of renaming the bases, saying on Sunday that "most other people" feel the Confederate names should remain.
"Go to the community, say how do you like the idea of renaming Fort Bragg, and then what are we going to name it?" Trump said in a Sunday interview with Fox News. "We're going to name it after the Reverend Al Sharpton? What are you going to name it?"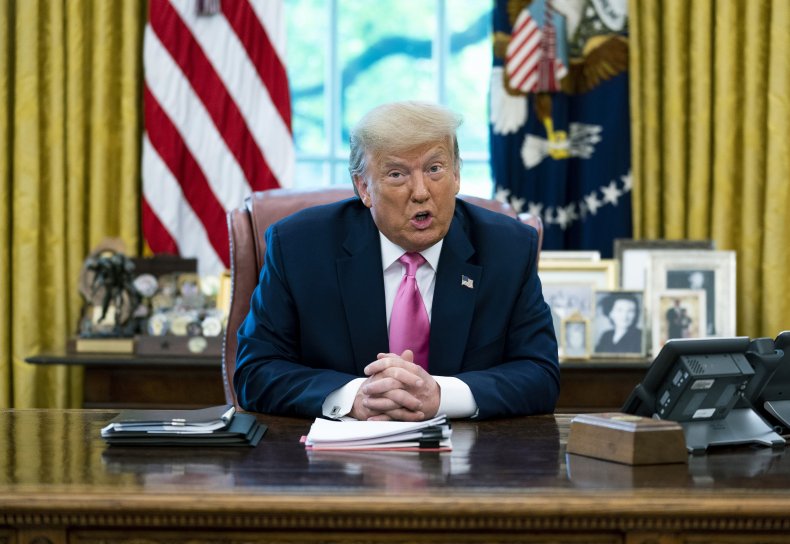 Trump has threatened to veto the NDAA if the amendment to rename Army bases remains in the legislation.
According to a Tuesday statement released by the Office of Management and Budget before the Tuesday vote in the House, the White House had issues with some of the language included in the bill including the "renaming of certain military institutions,"
"President Trump has been clear in his opposition to politically motivated attempts like this to rewrite history and to displace the enduring legacy of the American Revolution with a new left-wing cultural revolution," the statement read.
Democratic lawmakers have called for the removal of Confederate symbolism from the U.S. Armed Forces, including forts named after Confederate soldiers. Maryland Democrat Representative Anthony Brown, who sponsored the legislation, said in July that keeping the memory of the Confederacy alive within the military caused "pain and suffering."
"These are officers that led the Confederacy in rebellion to our country," Brown said. "They represented a defense of keeping slavery in our union."
Newsweek reached out to the Pentagon for comment.
Some Confederate symbolism is already being removed from U.S. military bases. On Friday, Secretary of Defense Mark Esper released a list of flags that were authorized to be displayed at U.S. military installations. The Confederate battle flag was not on the list.
"The flags we fly must accord with the military imperatives of good order and discipline," Esper wrote, "treating all people with dignity and respect, and rejecting divisive symbols."