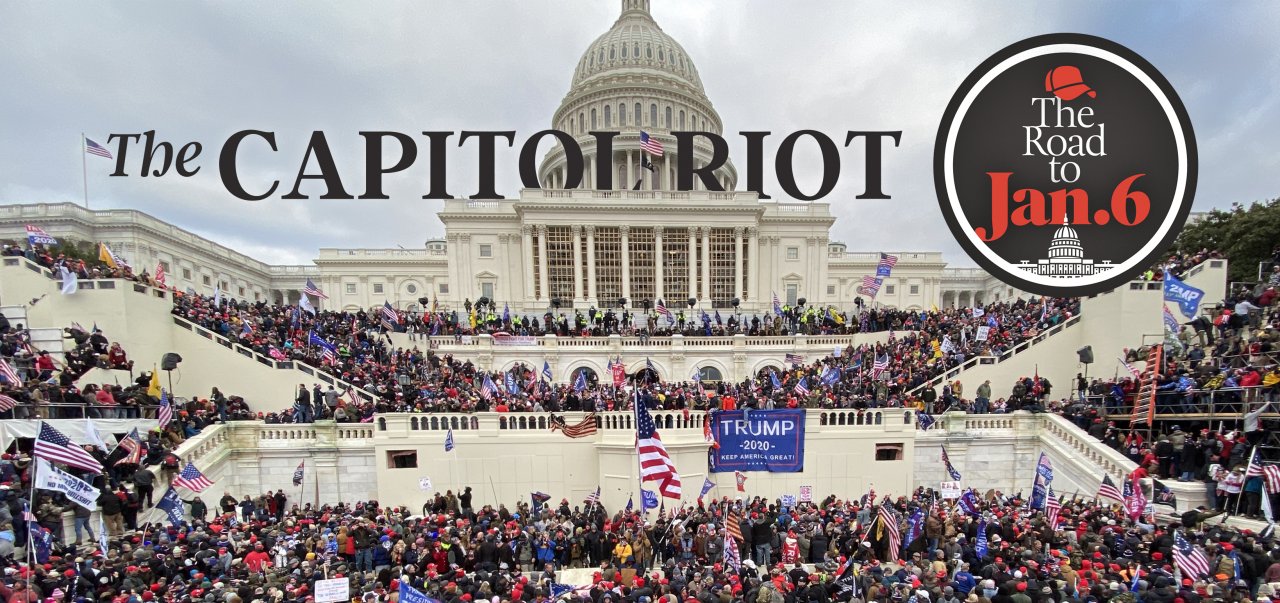 'I Cannot Wait to Leave This Job,' Said the Acting Defense Chief, a Week Before the Riot
In this daily series, Newsweek explores the steps that led to the January 6 Capitol Riot.
On Wednesday, November 18, nine days after being appointed, Acting Secretary of Defense Christopher Miller started touring the world.
Miller had come into the Pentagon reassuring leaders that he wasn't going to do anything radical, even as his entourage of pro-Trump partisans filled key positions. He said little about the transition and nothing about the election fracas, going about the business of introducing himself, calling all of the combatant commanders around the world, dealing with White House requests.
Maybe Miller believed that he was going to be secretary for more than three months (he hasn't spoken out publicly since January 6th), but he then embarked on a global tour of military outposts and allies. He started with a voyage aboard the new aircraft carrier USS Gerald R. Ford on the 18th, and left Washington on November 24th for a Thanksgiving trip to the Middle East, via Germany. In Bahrain, he met with Fifth Fleet leaders and served meals to sailors, flying on to Qatar, where he again served meals and met with U.S. and Air Force leaders and the Qatari Minister of State for Defense Affairs. From Qatar, Miller flew on to Camp Lemonier in Djibouti on the Red Sea coast of the Horn of Africa, again serving meals to military personnel and contractors, meeting as well with troops in Somalia.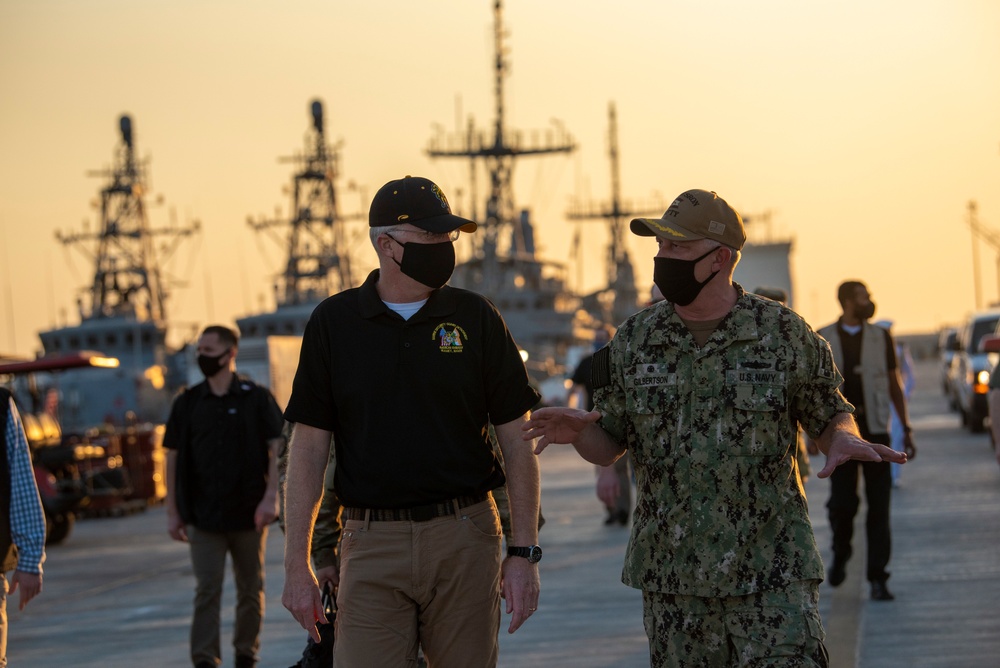 It was a traditional trip for a Secretary of Defense, to greet American soldiers, sailors, and airmen in war zones, but back in Washington, he took his first overt partisan move, informing members of the Defense Business Board that they were being dismissed or being terminated once their terms expired. There were always partisan slants in appointments to the oversight Board, but the mass dismissal was highly unusual. Two of the replacements announced were Trump lawyer David Bossie and Corey Lewandowski, Donald Trump's first campaign manager and later a political commentator for One America News Network, Fox News and CNN.
On December 5, Miller again left Washington for to visit U.S. Indo-Pacific Command headquarters in Hawaii, Indonesia and the Philippines. While he and his chief-of-staff Kash Patel were on the trip, Patel (but not Miller) was called back to Washington by the White House. According to Leonig and Rucker's "I Alone Can Fix It," when General Mark Milley heard, he thought another national security official was about to be dismissed. "Milley had never trusted Patel," the book says. "Sometimes in meetings with Miller, when Patel left the room, the acting defense secretary would visibly let his shoulders down, as if he could speak freely." Miller returned to Washington on December 10.
On December 16, Miller flew to Key West, Florida, where he met with the commander of Joint Interagency Task Force South and the commander of the U.S. Southern Command, visiting the special forces underwater operations school as well.
On December 20, he was again on the road, to Europe, meeting with commanders and airmen at two airbases in the United Kingdom, before flying on the Afghanistan where he met with the President of Afghanistan, Ashraf Ghani, in Kabul; as well as General Scott Miller (no relation), Commander of U.S. Forces Afghanistan. Miller announced that the U.S. presence would be down to 2,500 troops by the inauguration.
Between his appointment and the end of the year, Miller spent 18 days on the road.
The Defense Department's transcript of a January 14 press gaggle with Miller quotes him as saying, "I cannot wait to leave this job, believe me."