Military Fraud: Alcohol, Hookers Sent to Iraq War Base Via U.S. Contractor, Report Claims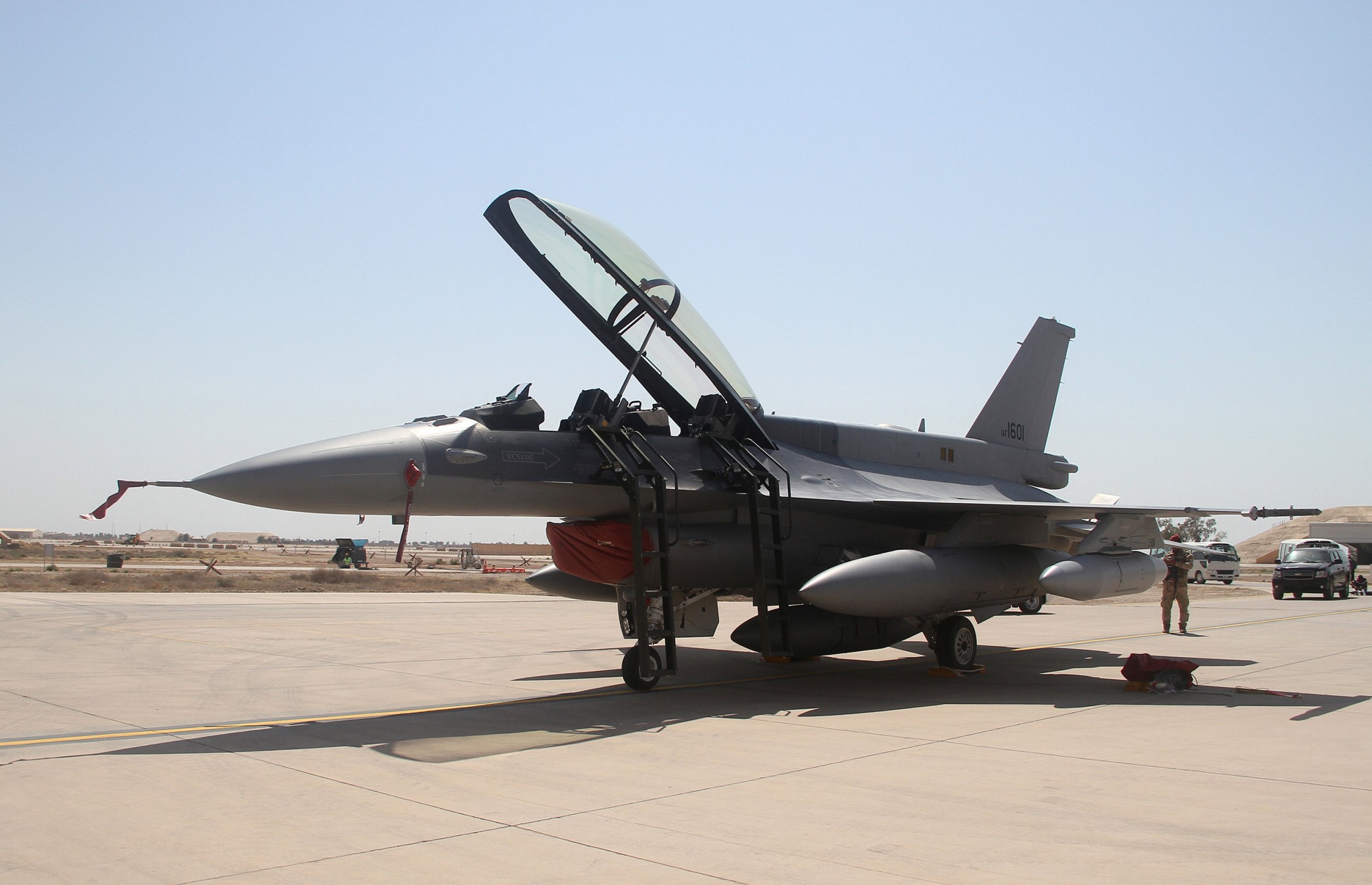 U.S.-based security firm Sallyport Global has been accused by two former internal investigators of smuggling alcohol, stealing, keeping two different account ledgers and even human trafficking of prostitutes while executing an almost $700 million contract to protect Balad Air Base in Iraq, the Associated Press reported Wednesday.
According to the report, two internal investigators were fired after their probe turned up the allegations, which include staff members at the base flying planes loaded with alcohol to the base. One plane "seesawed" from the weight of the alcohol on board once in was on the ground.
Balad Air Base houses and maintains F-16 fighter jets that are stationed to aid the U.S.-led coalition as Iraq attempts to fend off the Islamic State terror group and Sallyport is charged with protecting the jets. However, the company faces allegations that staff working the runways were often drunk and in one instance were intoxicated off of vodka-soaked gummy bears.
"I feel like they got us out so quickly because they feel like we knew too much," recently fired investigator Kristie King told the AP. "When we finally got the idea that they were hiding all of the stuff from the U.S. government, it was mind-blowing."
In January, the Pentagon announced it had awarded Virginia-based Sallyport a $200 million modification contract to continue operations at Balad that are expected to run until July 31.
King, as well as fellow investigator Robert Cole, said their findings were not shown to the U.S. government, and that they were told by Sallyport lawyers to use two accounting books, which they interpreted as a means to thwart government oversight.
The company's chief operating officer, Matt Stuckart, wrote in a statement to the AP that Sallyport had received positive feedback from the U.S. Air Force about its work and that it "takes any suggestion of wrongdoing at Balad very seriously."
Some of that alleged wrongdoing included four Ethiopian women who were previously prostitutes but had evidently moved on to the base and worked as housekeepers while also acting as sex workers on the base.
Alleged misdeeds by defense contractors are nothing new and were recently depicted in the 2016 film "War Dogs," which showed two early 20-something men defrauding the U.S. military for an almost $300 million contract to arm Afghanistan's army in the 2000s. The film showed the young men engaging in the high-stakes but lucrative world of international arms dealing, including a dangerous crossing of the Iraqi border.
And as recently as March, the Department of Justice filed a grand jury indictment against a U.S. Navy admiral and seven other officers whom it believes helped a Singapore-based defense contractor "pull off a colossal fraud that ultimately cost the Navy – and U.S. taxpayers – tens of millions of dollars," the DOJ announced.