Defense Department to List Alternative U.S. Sites to Gitmo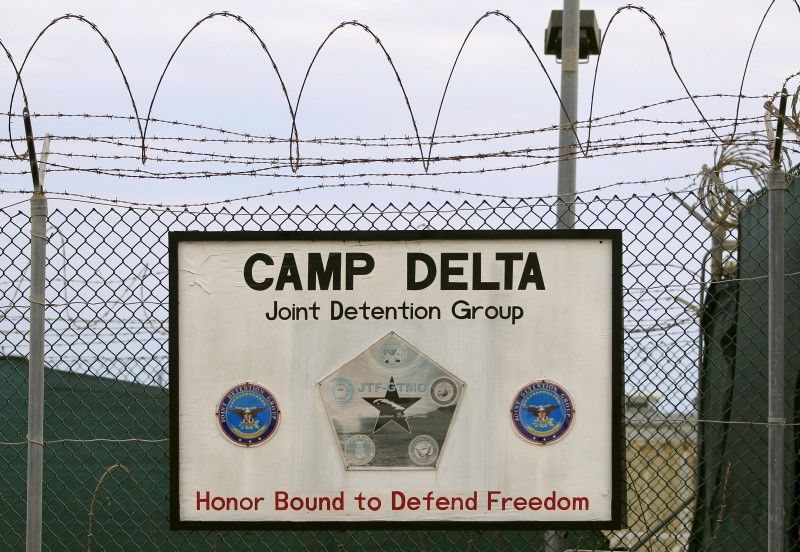 The Pentagon is expected to unveil a long-awaited plan this week outlining how it would close the detention center at Guantanamo Bay, Cuba, despite fierce resistance in Congress to President Barack Obama's push to shutter the facility, officials say.
The plan would have four sections, one detailing potential U.S. alternatives for detainees, including the Centennial Correctional Facility in Colorado, one of the more promising locations, one U.S. official said.
A small Defense Department team has surveyed facilities including the Consolidated Naval Brig in South Carolina and the Federal Correctional Complex in Florence, Colorado, the Pentagon has said.
It also examined two facilities at Fort Leavenworth, Kansas - the U.S. Disciplinary Barracks and Midwest Joint Regional Corrections Facility.
Obama, who campaigned on a pledge to close the facility, views it as a damaging symbol of detainee abuse and detention without charge that was inherited from Republican President George W. Bush.
The House of Representatives overwhelmingly passed a defense bill last week that included measures to bar Obama from closing Guantanamo before he leaves office in 2017. The Senate is expected to pass it as soon as Tuesday.
Senator John McCain, Republican chairman of the Senate's top military committee, has voiced support for closing the facility, but criticizes the failure to deliver a plan sooner.
Republican lawmakers are furious at suggestions that Obama might use an executive order to close the prison and move detainees to U.S. soil. The Republican Party has been working to make the issue part of the 2016 presidential campaign.
"Apparently they are going to try and rule through executive order, ignoring laws passed to block any such transfers of these terrorists," Kansas Senator Pat Roberts told a Republican media call.
Pentagon spokesman Captain Jeff Davis declined to specify when the plan would get to Congress, other than it would be "very soon."
U.S. officials, requesting anonymity, said it was expected this week. One of the officials said it would address costs associated with the plan.
There are still 112 detainees at Guantanamo, of whom 53 are deemed eligible for transfer.
The Obama administration aims to transfer eligible detainees to foreign countries, prosecute those who can be prosecuted, and move to U.S. soil suspects who cannot be prosecuted but are deemed too dangerous to release, an option now barred by law.
Rights activists object to moving detainees to U.S. soil without formal charges being brought against them.