Defense Officials: Bowe Bergdahl Suffered Some of the Worst Abuse of any POW, Not a Taliban Sympathizer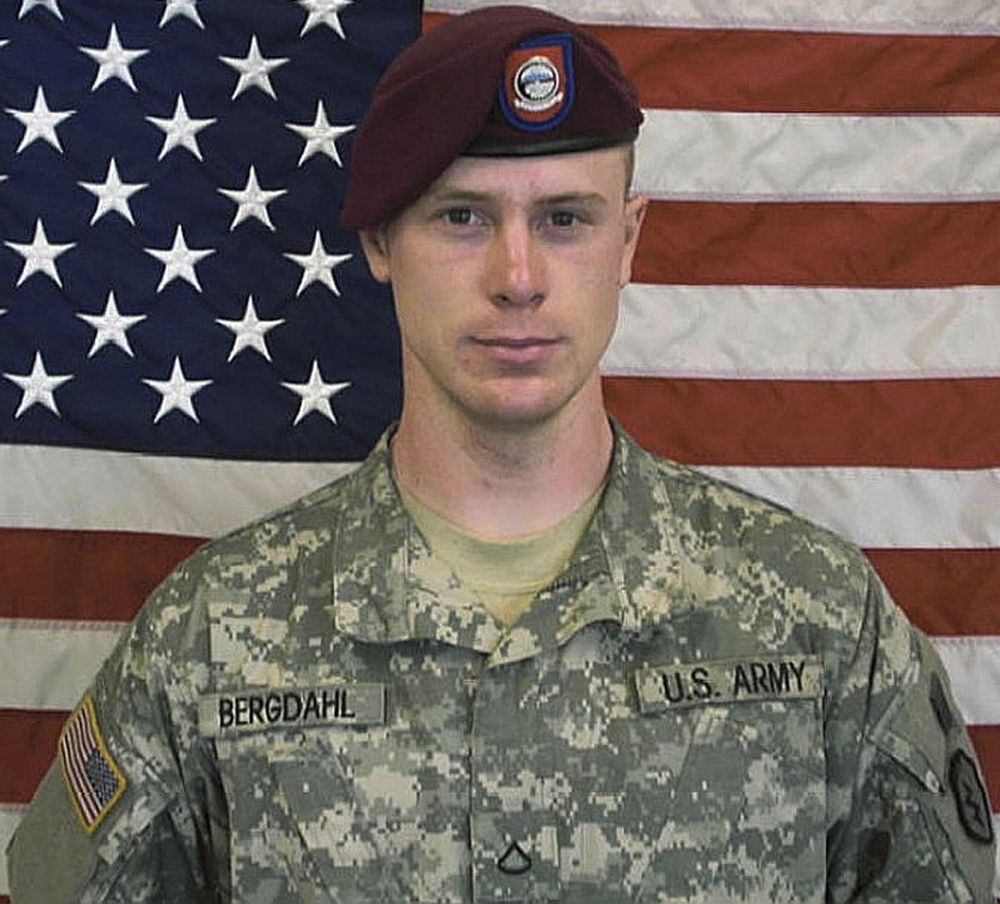 U.S. Army Sergeant Bowe Bergdahl endured some of the worst abuse any U.S. prisoner of war has seen for decades, a defense official said on Friday, while another added the soldier should not be imprisoned for leaving his post in Afghanistan.
Bergdahl suffered torture, abuse and neglect at the hands of the Taliban, including months of beatings, said Terrence Russell, an expert with the military's Joint Personnel Recovery Agency.
After the beatings he was held 3 1/2 years in a metal cage barely big enough to stand, living in isolation and often blindfolded, Russell told a hearing at a military post in San Antonio. Any more beatings would have killed him, Russell said.
"His experience ranks at the same echelon of the most horrible conditions of the last 60 years," said Russell, who debriefed Bergdahl. Russell has debriefed about 125 U.S. POWs, isolated people and detainees.
Bergdahl, 29, who is facing a probable cause hearing on charges of desertion and misbehavior before the enemy, never gave up trying to escape despite living in deplorable conditions where he was first beaten and then left to waste away.
He was held by Taliban in Afghanistan for five years before being swapped in 2014 for five of the group's leaders. He was charged in March. If convicted of misbehavior, the most serious charge, he could be sentenced to life in prison.
Russell dismissed as outrageous claims that Bergdahl was a Taliban sympathizer or tried to dishonor the military.
"He had to fight the enemy alone for four years and 11 months," he said at the hearing, occasionally wiping back tears.
The military officer who led the investigation of Bergdahl's disappearance and capture also said the former POW was not a Taliban sympathizer. He characterized him as unrealistically idealistic soldier who left his post to report concerns about his unit's leadership to a general at another base.
Bergdahl felt he needed to act immediately to address what he saw as a moral wrong, Major General Kenneth Dahl testified.
"I do not believe that there is a jail sentence at the end of this process," said Dahl, who led 22 people in the two-month investigation and interviewed Bergdahl for a day and a half.
Captured by the Taliban
Bergdahl disappeared on June 30, 2009, from Combat Outpost Mest-Lalak in Afghanistan's Paktika Province.
He left at night and planned to run 19 miles (31 km) to a command post, believing that reports of him missing would help him win an audience with a general when he arrived, Dahl said. Instead, he was captured by the Taliban 10 to 12 hours after he left.
Bergdahl was motivated to act over what he perceived to be problems of leadership so severe that he felt his unit was in danger, Dahl said, adding Bergdahl's views of those around him could be naive and uninformed.
A massive search was launched that lasted 45 days. Soldiers were pushed to the limits on a mission that covered vast and difficult terrain.
"My conclusion is that there were no soldiers killed who were deliberately looking for Sergeant Bergdahl," Dahl said.
Prosecutors told the hearing Bergdahl snuck off in the middle of the night as part of a plan weeks in the making.
Bergdahl has been stationed in San Antonio since returning to the United States. Bergdahl, dressed in his Army service uniform with his hair in a crew cut, did not make a statement.
The presiding officer at the Article 32 hearing, Lieutenant Colonel Mark Visger, will recommend the course of action for resolving Bergdahl's case, whether it should proceed to a court-martial or be dispensed in some other manner.