Defense Sec. Austin: If Troops Had Stayed in Afghanistan, They'd 'Be in Fight With Taliban'
Defense Secretary Lloyd Austin said that if American troops had remained in Afghanistan, they'd "certainly" be fighting the Taliban now.
Austin appeared alongside other top military officials on Capitol Hill Tuesday to field questions about the U.S. withdrawal from Afghanistan. The Senate Armed Services Committee hearing is the first time the defense leaders have testified about the mission since combat forces left the nation on August 31.
Lawmakers from both sides of the aisle have criticized the administration's hectic evacuation of Kabul, the capital city. More than 120,000 people departed Afghanistan during the 17-day evacuation. But hundreds of Americans and Afghan citizens eligible for U.S. visas were left behind.
The final week of the withdrawal was beset by chaos after a suicide bomber from ISIS-K, an affiliate of the Islamic State militant group, injured dozens more.
Austin and General Mark Milley, chairman of the Joint Chiefs of Staff, told lawmakers Tuesday the U.S. would be battling the Taliban if combat forces had remained past the deadline.
Democratic Senator Elizabeth Warren asked Austin if it would have made a "fundamental difference" to have stayed in Afghanistan for another year.
"There are a range of possibilities, but if you stayed there at a forced posture of 2,500 certainly you'd be in a fight with the Taliban," the secretary replied. "And you'd have to reinforce yourself."
Milley also said that keeping troops in Afghanistan past September 1 would have meant "going to war again with the Taliban."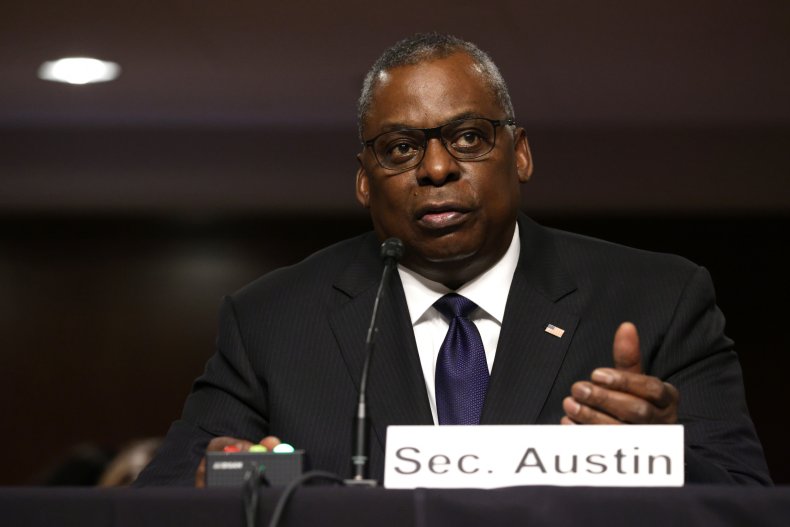 Austin also said Tuesday that a review is underway on the Kabul drone strike that killed as many as 10 civilians, including seven children. Military leaders apologized for the incident earlier this month, calling the strike a "tragic mistake."
"I've directed a three-star review of this incident, General [Kenneth] McKenzie did an initial investigation, and I directed a three-star review, and so I won't make any comments," Austin told lawmakers.
McKenzie, the commander of U.S. Central Command, testified Tuesday he's the official responsible for the strike. He said officers were acting based on intelligence they had at the time, but "this time, tragically, we were wrong."
"The matter is under investigation, but what I can tell you broadly, and to restate some things that I've said earlier, I am responsible for that," he said. "It happened in my area of responsibility, so I'm the responsible officer for that strike."
McKenzie also contradicted President Joe Biden by telling lawmakers he recommended keeping 2,500 troops in Afghanistan. Biden previously told ABC News that "no one said that to me that I can recall."
Updated (9/28/21, 1:10 p.m. ET): This story has been updated with more details on the miltary officials' testimony before the Senate Armed Services Committee.