Defense Secretary Patrick Shanahan Says He Has Not "Made Any Decisions" To Approve Redirection Of Funds For Border Wall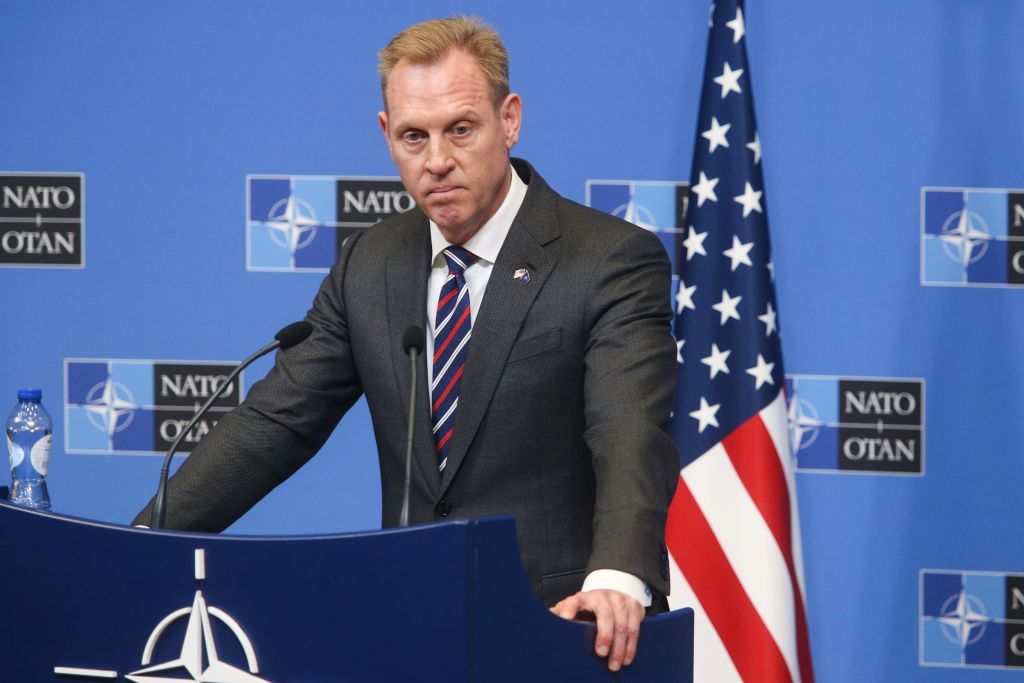 Department of Defense Secretary Patrick Shanahan says he has not "made any decisions" regarding if he will approve President Donald Trump's request to redirect funds from the Defense Department in order to build a wall at the U.S.-Mexico border.
Reuters reports that Shanahan told reporters, "we have identified the steps we would take to make those decisions." Shanahan said that he would begin reviewing the analysis done by military planners on Sunday.
The Trump administration's national emergency declaration located approximately $6 billion from the Department of Defense in order to build a wall at the southern border. Of that money, $3.6 billion would come from the U.S. Military's construction budget and another $2.5 billion from another Defense counterdrug support fund.
An additional $600 million would be pulled from a Treasury Department drug forfeiture fund. The rest of the money — $1.3 billion — was appropriated by Congress in the bill that the House of Representatives and the Senate passed to avoid a second partial government shutdown.
While Trump can use funds from the Department of Defense for the wall, Shanahan must decide if the reallocation of the funds is a necessity. The defense secretary also would get final approval on what projects would be impacted by shifting money to the border wall.
"I am not required to do anything," Shanahan told reporters on Saturday
However, a U.S. defense official told Reuters it is expected that Shanahan will approve the $3.6 billion. It is unknown if approval would extend to the additional $2.5 billion.
"As we step our way through the process we'll use good judgment," Shanahan said. "We are following the law, using the rules and we're not bending the rules."
Several lawsuits were filed on Friday to challenge Trump's announcement, including one filed on behalf three Texas landowners by the public advocacy group Public Citizen. Another lawsuit, filed by Citizens for Responsibility and Ethics in Washington is suing the Department of Justice for failing to provide documents connected to the national emergency announcement.