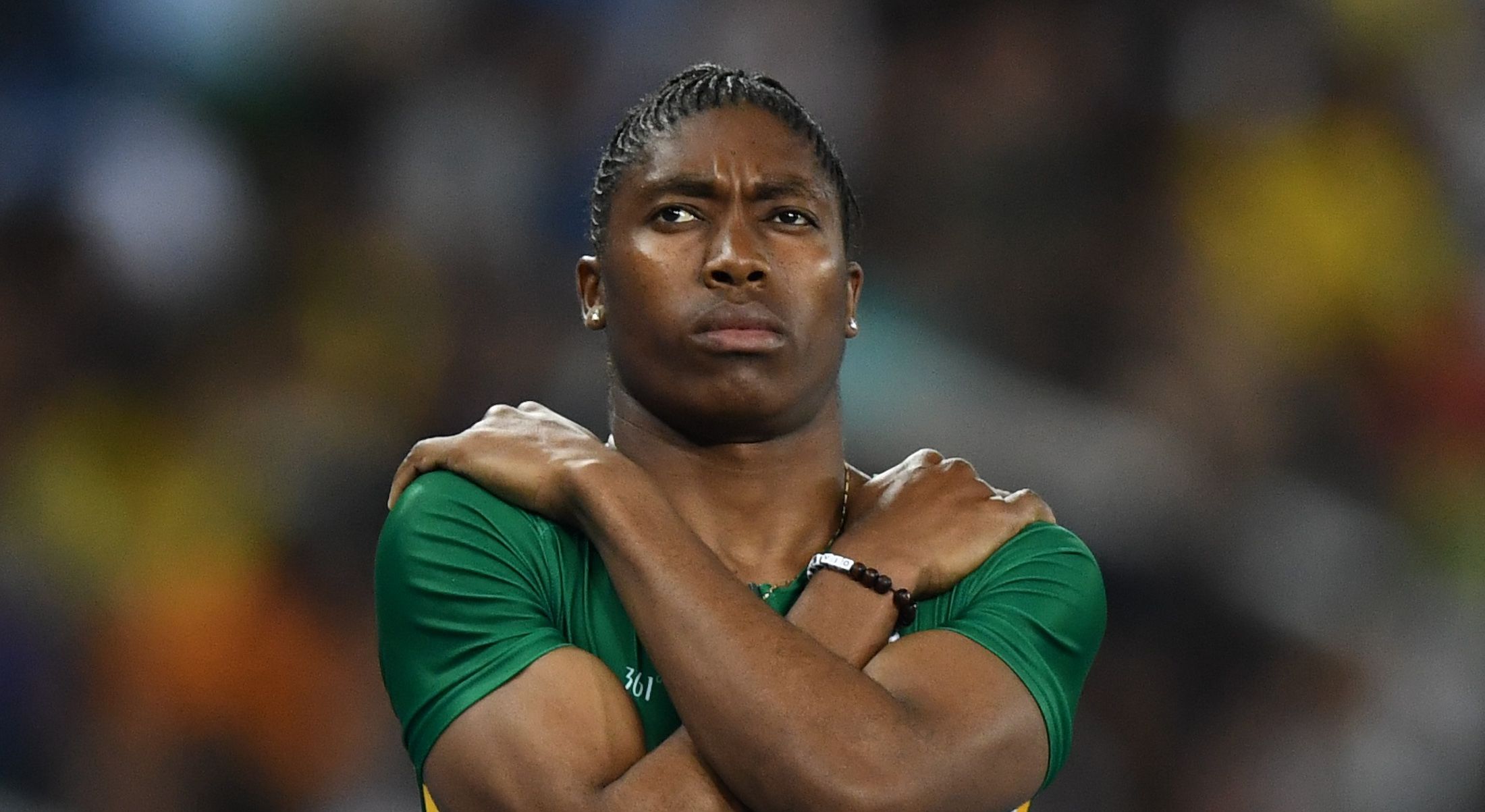 This article first appeared on The Daily Signal.
A star athlete poised to win gold in the women's 800-meter race at the Rio Olympics has sparked an ethics debate over gender and sex in competitive sports.
Caster Semenya, of South Africa, has her eyes on the final for the track and field event tonight at 8:15 ET.
Media reports say Semenya, 25, is believed to have what is called an intersex condition, meaning she has ambiguous reproductive and sexual anatomy and displays some male physical characteristics.
"The assumptions of journalists and competitors about Semenya stem from connecting a series of dots, from her precocious dominance to media reports about her medical records to peaks and valleys in her race times that have coincided with changes in track gender rules," Sports Illustrated's Tim Layden wrote.
What Semenya's success—and that of other intersex or transgender athletes—means for the future of competitive sports is beginning to intrigue and concern some observers.
Mandating testosterone tests for intersex athletes appears "arbitrary and unfair," Christopher Tollefsen, a professor of philosophy at the University of South Carolina who wrote about Semenya in 2009, told The Daily Signal.
"Moreover, it encourages athletes to undergo medical treatments or operations that are not for any real medical purpose—testosterone suppressors, or surgery to remove testes," Tollefsen said.
Semenya was subjected to a sex verification test in 2009 after controversy arose about her gender and her winning gold in the 800 meters at the world championships in Berlin that year.
The word intersex refers to a rare disorder where infants may be born with internal reproductive organs that are distinctly male and female. External genitalia may range from normal male to normal female, and different types of the condition have been identified.
Semenya has not spoken publicly about the issue, but media outlets focused on what was said to be a leaked medical report from 2009 and described her as hyperandrogenic.
Semenya's testosterone levels are three times the normal amount found in women, the Daily Mail reported, among other media accounts.
She stands at 5 feet 10 inches and weighs in at 161 pounds, with a muscular build and strong jawline that have stirred debate.
Women typically have levels of testosterone, a class of male sex hormones called androgens, between .5 to 3 nanomoles per liter, medical experts say. Men's testosterone levels range from approximately 10 to 30 nanomoles per liter.
In 2011, the International Association of Athletics Federations, track and field's governing body, introduced a rule for competition that reportedly capped female testosterone levels at 10 nanomoles per liter, according to Sports Illustrated.
"There is 10 to 12 percent difference between male and female athletic performance," Eric Vilain, a professor of human genetics at UCLA and a consultant to the International Olympic Committee's medical commission, said in the magazine's report on Semenya.
Another Olympic athlete, sprinter Dutee Chand of India, failed a gender test in 2014 due to high testosterone levels.
Chand, 20, took her case to the International Olympic Committee to be able to compete in women's events. She did not make it past preliminary races in the women's 100-meter dash at the 2016 Games.
"I think first that both [Semenya and Chand] are female, and in the absence of clear and promulgated rules that specify ahead of time that only some female athletes can compete, then the testosterone test is arbitrary and unfair," Tollefsen told The Daily Signal in an email.
"I think that we need separate events for them, and for us," Nataliia Lupu of Ukraine, also competing in the women's 800 meters, told reporters.
The Court of Arbitration for Sport last year suspended the International Association of Athletics Federations regulation capping testosterone levels for women.
"Since then Semenya has been nearly unbeatable, prompting speculation that she had been suppressing her testosterone with medication but is no longer doing so," Sports Illustrated's Layden wrote.
This year, the IOC also released new guidelines for transgender athletes.
The guidelines allow females who transition to male to be eligible to compete in men's events without restriction. They allow males who transition to female to be eligible for women's events without gender reassignment surgery and with a year of hormone therapy, USA Today reported.
"Sport is segregated not by gender but by sex, so identifying as transgender does not seem to me sufficient to allow a male athlete who identifies as a woman to participate in sports as a female. And it seems that it would provide unfair advantages and undermine competition to do so," Tollefsen said.
The University of South Carolina professor told The Daily Signal it's harder to know what to do in athletics about individuals who have attempted to change their sex:
If allowing trans-sex athletes to participate in a sport with members of the sex with which they identified would induce some athletes to undergo sex reassignment surgery, then I think that too would be to encourage medical treatment unrelated to genuine health needs.
The media relations team of the IOC said in an email to The Daily Signal:
In 2010, the IOC Medical Commission held a consensus meeting on female hyperandrogenism. As a result of this meeting, and prior to the 2012 London Olympic Games, the IOC implemented the IOC Regulations on Female Hyperandrogenism [which were] subsequently updated for the 2014 Sochi Winter Olympic Games, and published in September 2013.

In November 2015, the IOC Medical and Scientific Commission convened an expert group to review the available scientific and clinical evidence on sex reassignment and hyperandrogenism in female athletes. Although there was not unanimity of opinion on all details discussed, the statement reflects a consensus of those participating.
However, the IOC media office added, after the Court of Arbitration for Sport's interim award in the Chand case, "The IOC is not in a position to introduce rules on hyperandrogenism until the issues of the case are resolved."
Leah Jessen is a news reporter for The Daily Signal and graduate of The Heritage Foundation's Young Leaders Program.