'Definition of Stupidity': Fox News Host Attacks 'Morning Joe' Host Mika Brzezinski
Fox News host Greg Gutfeld has taken a swipe at MSNBC star Mika Brzezinski over her comments on U.S. President Donald Trump.
Brzezinski has repeatedly questioned Trump's fitness for office and had a typically strong response to the president describing his alleged mistress, Stormy Daniels, whose real name is Stephanie Clifford, as "horse face" in a tweet.
During the panel discussion on Morning Joe, Brzezinski said that the incident was "one of the many, many, many ways this president has shown us that he is not fit, possibly not even well" and she once again invoked the 25th amendment as a means to remove Trump from office.
"On the foreign policy front, he is cratering our reputation. He is making us an international joke. We are losing our influence because this is the type of man who calls a woman a 'horse face.' By the way, a woman he chose to have sex with," she added.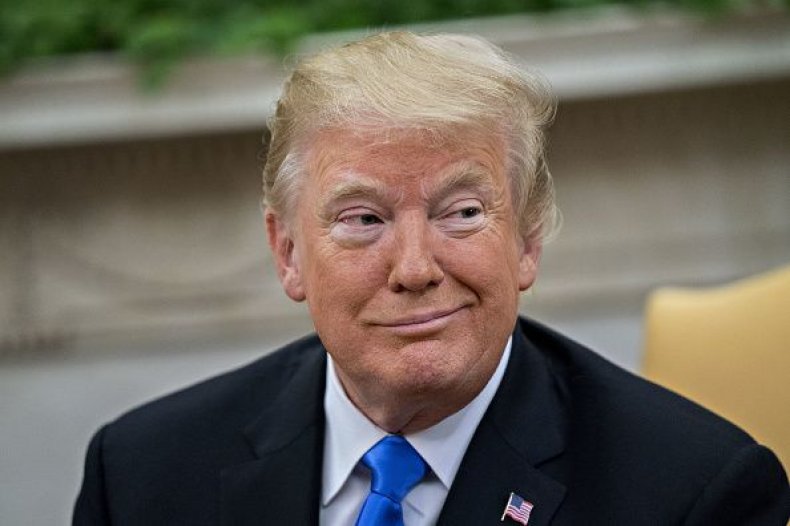 Appealing to the president's staffers, she said: "At some point, you are working for a president who is not fit to lead, who is going to do something crazy in five minutes, one hour, tonight or tomorrow.
"What more do you need to hear from him to start thinking 25th Amendment or something else?"
But in a discussion on Fox News about how Trump's comments would go down among his base, Gutfeld said that Brzezinski should not act surprised at what the president said.
"Morning Joe reminds me of a political talk show you see within a TV show, like House of Cards, it's entirely fabricated and phony.
"Mika is really, God love her, but she's the definition of stupidity. Because she's eternally shocked by something that the rest of America is used to and shrugs off.
"For example, it'd be like going to get Indian food and complaining that it's spicy. It would be like going to see a Tarantino film and when you leave go, 'My God, that was violent.' I'm sorry but that's what it is.
"The irony is that she helped get him elected, she gave him more oxygen than anybody," he added, referring Trump's appearances during the early stages of his candidacy, which boosted his campaign.
Brzezinski and her co-host Joe Scarborough, have said many times on the morning show that Trump is "mentally ill" and is suffering from "early onset dementia."