A Definitive List of the Best Summer Albums (Released Between 1985 and 1997)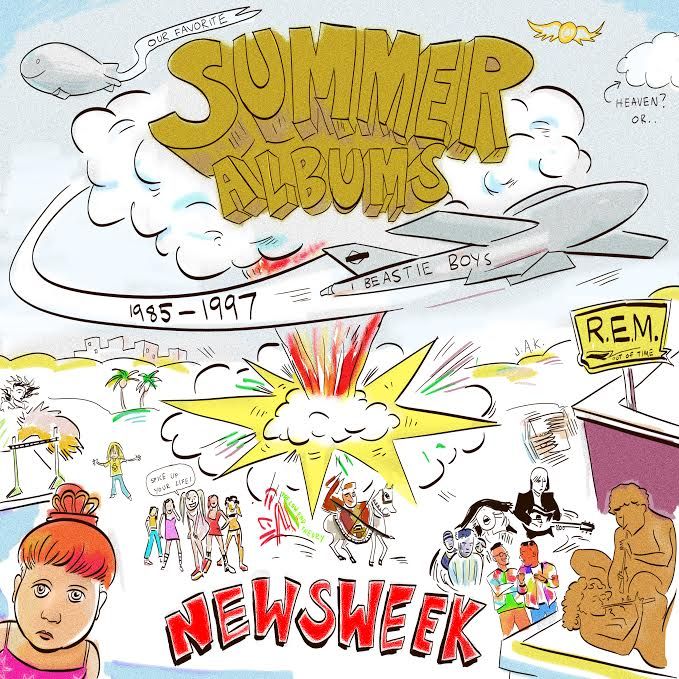 What are you going to listen to while driving to the coast next weekend? Or jogging on the beach? Barbecuing with your wife's coworker who you hate but have to invite because he lives down the block?
Here, take these: a list of our 20 favorite summer albums ever (or at least released between the years 1985 and 1997). That's not to say these records all lyrically reference the summertime (though many of them do)—just that they all seem to capture the spirit and splendor of the season.
Why limit it to the years 1985–1997? Because why not? We noticed while putting this list together that most of our selections fell between those years, and so it felt right to formalize that focus. Plus, there are (or soon will be) plenty of lists highlighting the best records of this year or decade so far; this is a tribute to the pop glory days of the eighties and nineties.
And yes, we purposefully cut out 1984—home to Purple Rain, Born in the U.S.A., Like a Virgin and many other mid-'80s smashes. That's too easy.
AEROSMITH, PERMANENT VACATION (Geffen, 1987)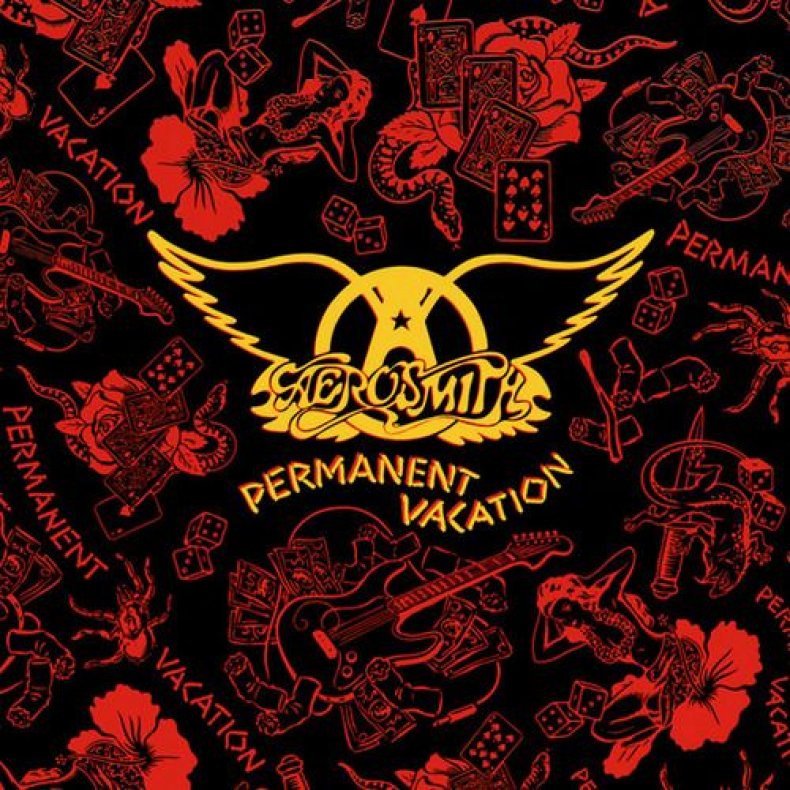 I think the millennial generation does not have a profound enough appreciation for Aerosmith. We know them from things like the regrettably unavoidable Armageddon soundtrack, or when the Red Sox were in the 2004 World Series. But Aerosmith is so much more than just another band in your dad's Top 20 Faves, far superior even to their excellent Wayne's World 2 appearance. In fairness, Aerosmith probably have their own trigger-happy licensing to blame for how our generation currently pigeonholes them. But if you allow them to, Aerosmith can conjure rebellious summer feelings better than most other bands, and the balls-to-the-wall rock of Permanent Vacation can transport you magically to a time of smoking j's in the back of your boyfriend's wicked cool Acura Integra in Somerville, circa 1987. Or you can keep associating "Dude (Looks Like A Lady)" with Mrs. Doubtfire. Whatever. —Cady Drell
Sell it in one tweet:
BECK, ODELAY (DGC, 1996)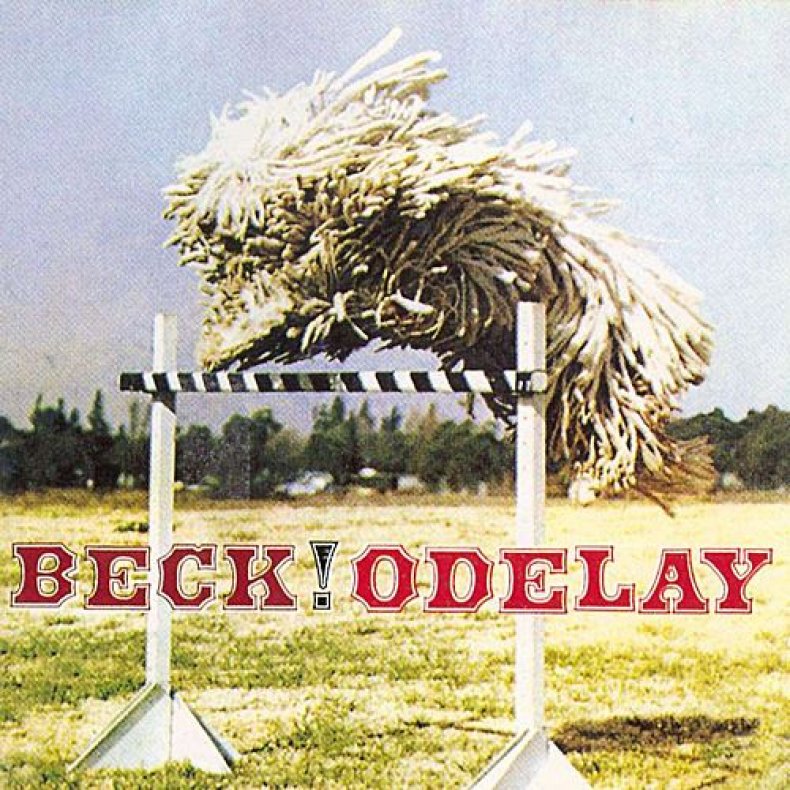 Texas is a large state with long, toasty summers. Naturally, things start to get a bit weird when you grow up in Houston, a city defined by sprawl and typical 105-degree heat with 100 percent humidity. Luckily, I had the enchanting wizard of rhythm, Beck, to guide me through languid summers with his slop-pop 1996 masterpiece Odelay. From the moment I popped the CD into the car stereo as an impressionable 15-year old, I swooned over Beck's wizzy tape samples, yodels, country stomps and unconventional beats. Beck got me and my teenage Texan ennui sing-rapping lines like "going back to Houston to get me some pants" and humming "hazard signs down the Alamo lanes." Now if you'll excuse me, I've got an appointment for a devil's haircut I've had in mind. —Paula Mejia
Sell it in one tweet:
KATE BUSH, HOUNDS OF LOVE (EMI, 1985)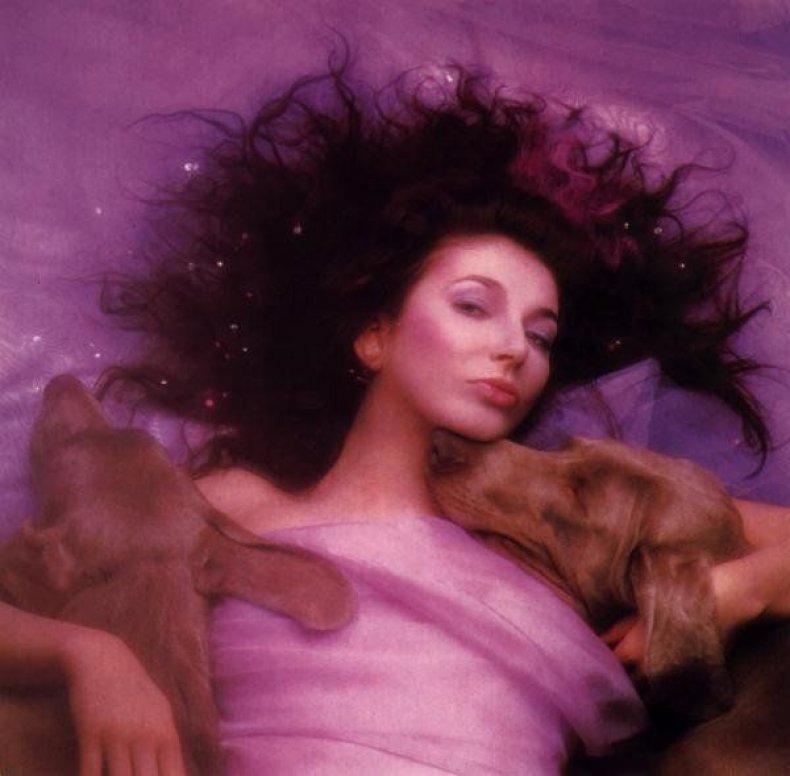 Like XTC's Skylarking—which appeared a year later and also appears on this list—Hounds of Love's sequencing hints at the cycle of the seasons. The first vinyl side, with its airy choruses and visions of big skies and shoes thrown into the lake, suggests a glorious English summer. Unlike Skylarking, Bush's big breakthrough dips into a confounding Side B cycle about witches and drowning and hallucinations beheld in the water at night. Perfect for the beach! Naturally, this strange animal of an album proved to be Bush's biggest commercial success. —Zach Schonfeld
Sell it in one tweet:
COCTEAU TWINS, HEAVEN OR LAS VEGAS (4AD, 1990)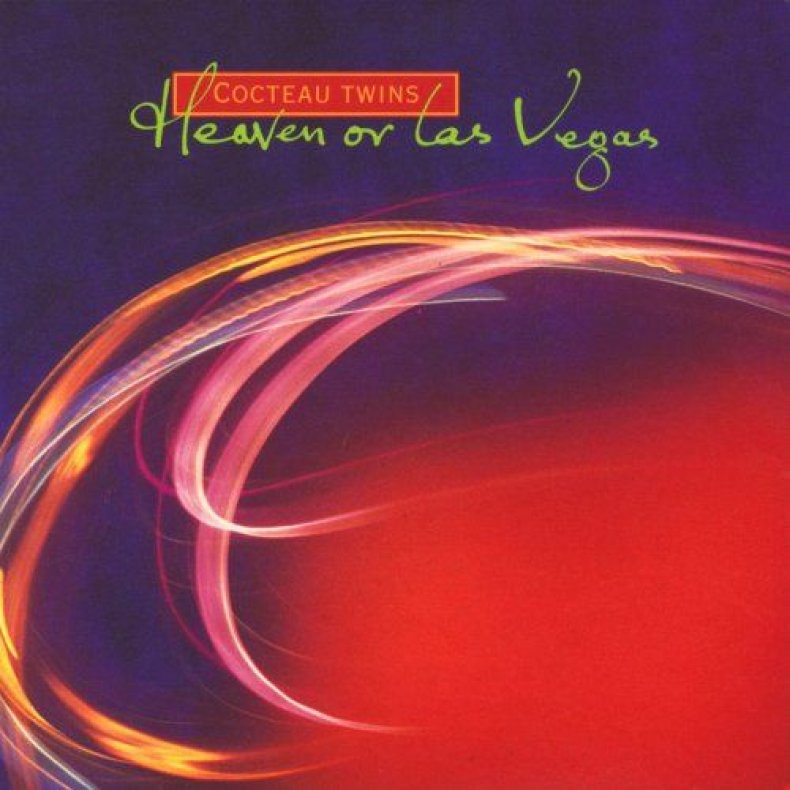 After a string of gorgeous, sugar-sweet offerings from dream pop heaven, Scotland's Cocteau Twins released... an even more gorgeous and sugary dream pop opus. Full of magnificent melodic touches that make you crane your head each time, Heaven or Las Vegas marks the moment Cocteau Twins shifted beyond '80s drum textures as well as the moment Elizabeth Fraser's high-climbing vocal swells became decipherable (maybe not on "Cherry-Coloured Funk"—"Should I be sewn in hugged I can by not saying"??). It also signalled a last moment of bliss before Fraser and husband/guitarist Robin Guthrie's relationship soured (as did the band's own relationship with its record label, 4AD). The songs' visions of carnivals and babies and "Frou-Frou Foxes In Midsummer Fires" are perfect for an early summer evening. Sing along with the gibberish syllables of your choice. —Zach Schonfeld
Sell it in one tweet:
DIGABLE PLANETS, REACHIN' (A NEW REFUTATION OF TIME AND SPACE) (Pendulum/Elektra, 1993)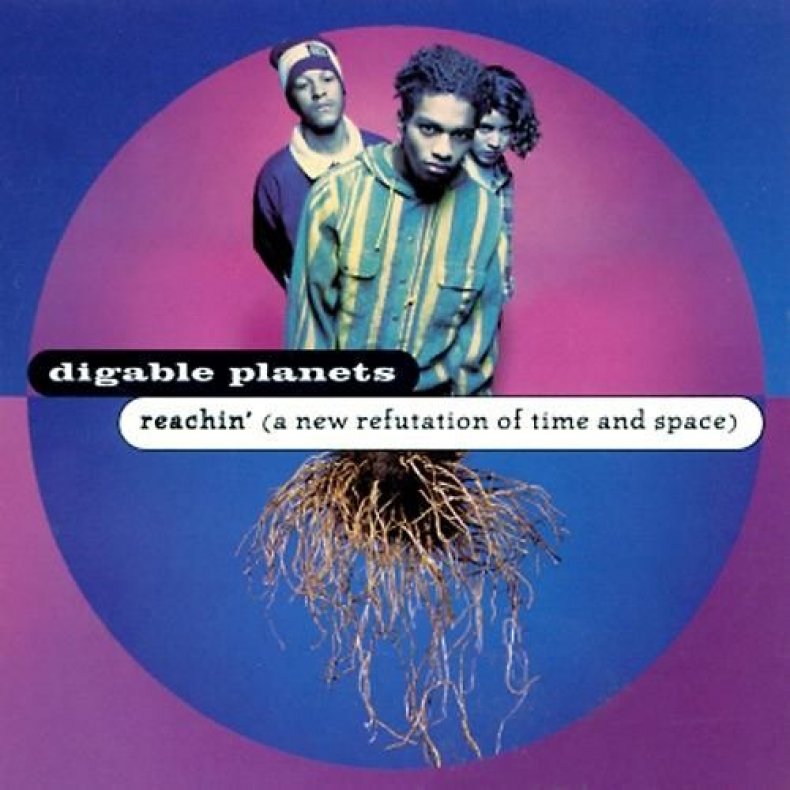 When it's not blisteringly hot outside, rediscovering one's own city on foot can be one of the best parts of summer. Reachin', the funkadelic first album from the short-lived but prolific jazz-hop trio Digable Planets, is a concept album about groovy aliens coming to Earth, and coincidentally happens to be the absolute soundtrack for city-slickers hoping to get some mileage out of the pavement during these warm months. What makes it so perfect? There's not an uncool song in the mix, from the bouncy "Where I'm From" to the classic mashed-potato smooth "Rebirth of Slick (Cool Like Dat)." Trust. —Paula Mejia
Sell it in one tweet:
DJ JAZZY JEFF & THE FRESH PRINCE, HOMEBASE (Jive/RCA, 1991)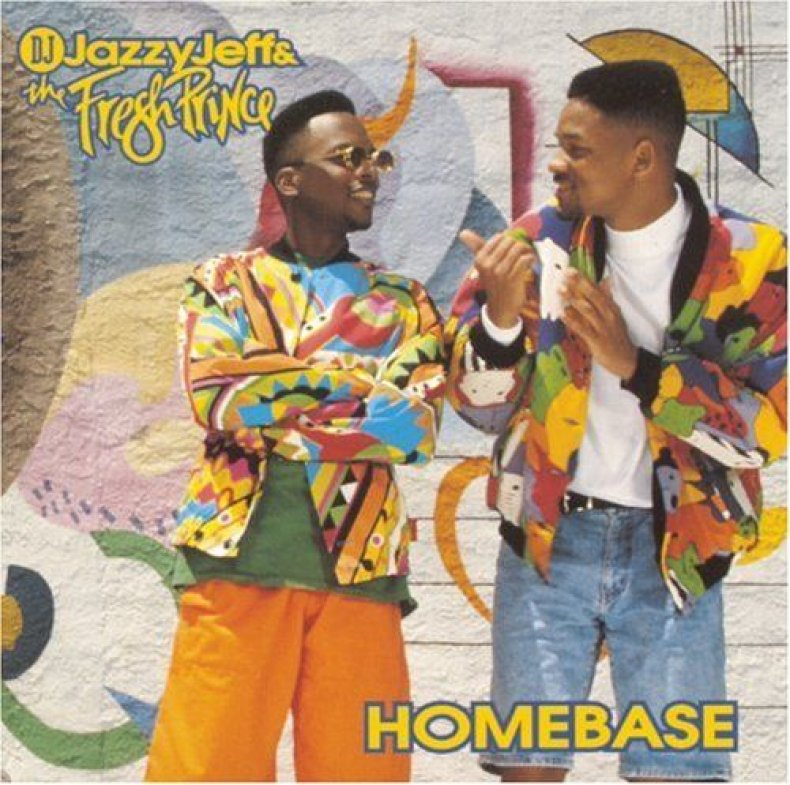 Some choice lyrical highlights from this fourth record from a young Will Smith. From "Summertime": "The way that people respond to summer madness / The weather is hot and girls are dressing less / And checking out the fellas to tell 'em who's best / Riding around in your jeep or your Benzos / Or in your Nissan sitting on Lorenzos." From "Things That U Do": "Now why oh why would an incredibly fly guy like me / Be chasing one lady / It's just something about you." From "Caught in the Middle": "Walking around barefoot sniffing daisies / Laying around all day long making babies / Go to France and dancing, eating in Sweden." No, this album hasn't aged well at all. It's as cheesy as golden-era hip-hop gets. Yes, of course we're including it. Come on, it has "Summertime." —Zach Schonfeld
Sell it in one tweet:
GREEN DAY, DOOKIE (Reprise, 1994)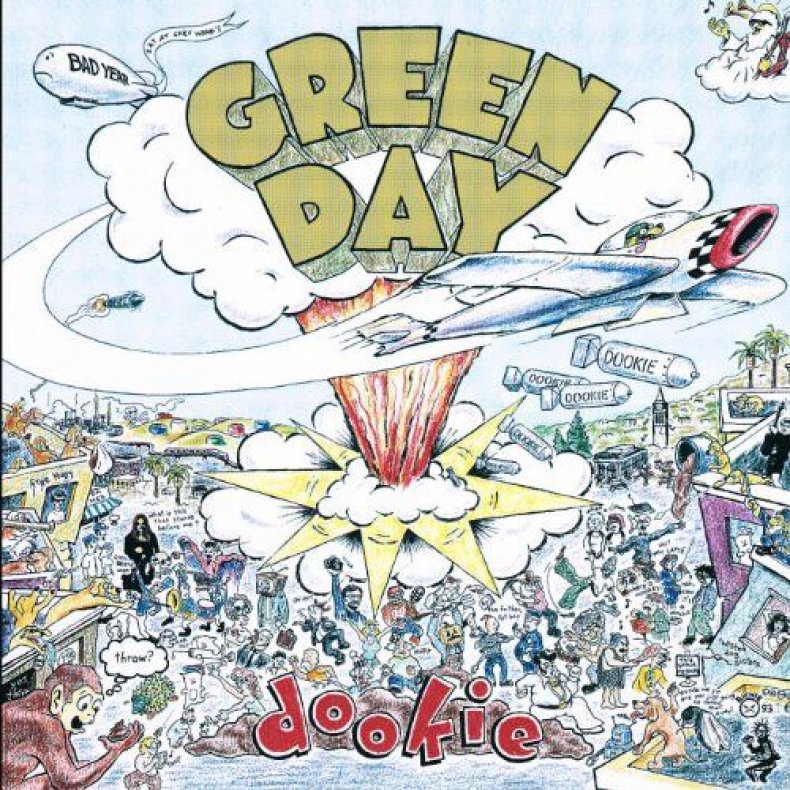 Braces, tears, angst, whining, zits and no motivation: Nothing speaks to the days of sluggishness and sunshine quite like Green Day's Dookie does. Whether it was the first album you bought or if you were still in the womb upon its 1994 release, Dookie's anthemic singles such as "Basket Case" and tongue-in-cheek love songs like "Pulling Teeth" remain just as poignant and present today. And yeah, it still makes you want to break things. —Paula Mejia
Sell it in one tweet:
HEAVY VEGETABLE, FRISBIE(Headhunter, 1995)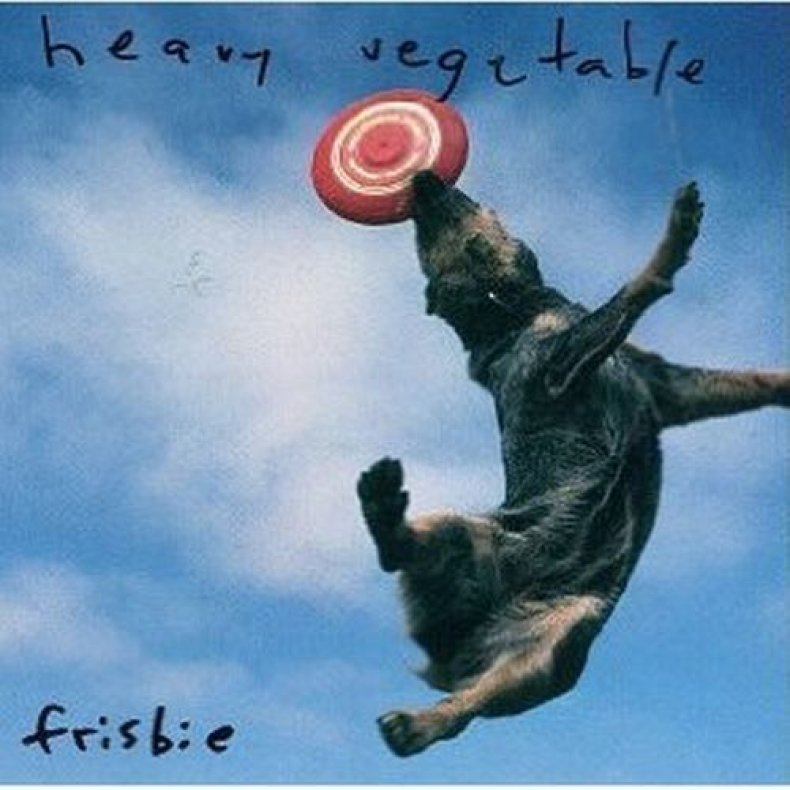 Twenty-eight weirdly delectable prog-pop nuggets—about aliens, about ducks, about surfing, about Jackie Chan. Before Rob Crow fronted Pinback, he recorded this brilliant, scattershot disc with Heavy Vegetable. The cover depicts a dog, in mid-air frisbie catch. How summery is that? —Zach Schonfeld
Sell it in one tweet:
JELLYFISH, SPILT MILK (Charisma, 1993)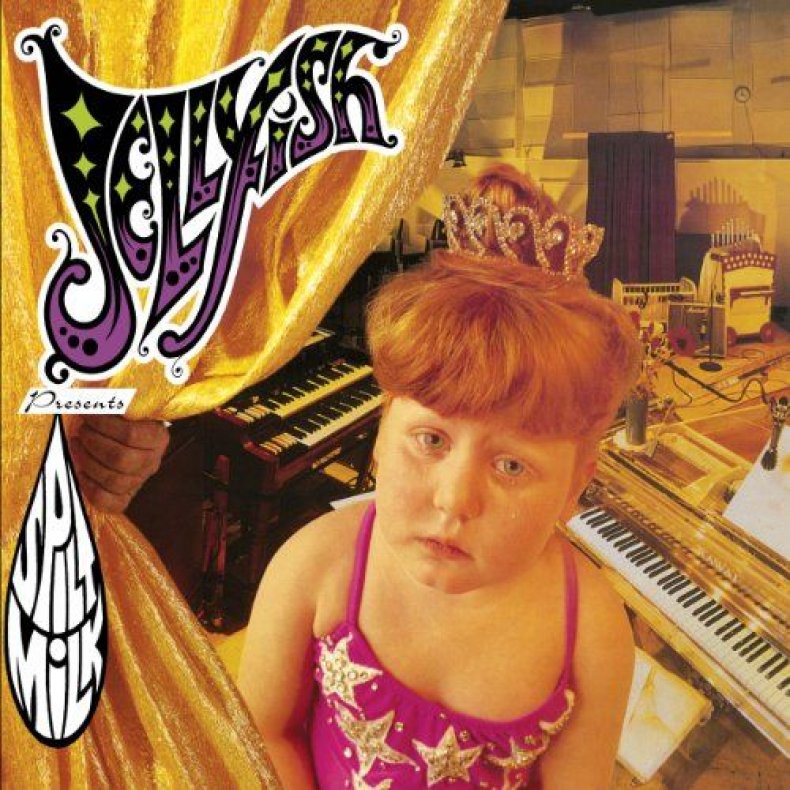 God bless Jellyfish for releasing this lost power-pop masterwork at the height of the grunge explosion. With angst on the airwaves, Andy Sturmer and Roger Joseph Manning, Jr. (with help from soon-to-be-star-producer Jon Brion) crafted 12 unfashionably sunny and remarkably well-built pop gems about fan clubs, kindergarten classrooms and—in one less-than-subtle instance—the singer's penis. It's the colorfulness of it all that makes it such a great summer record; nods to peak Queen, '80s metal and The Beatles at their sugariest abound, but Spilt Milk couldn't have been made by anyone but Jellyfish. Shame they didn't copyright the title "Bye Bye Bye" before NSYNC nabbed it. —Zach Schonfeld
Sell it in one tweet:
PAVEMENT, CROOKED RAIN, CROOKED RAIN (Matador, 1994)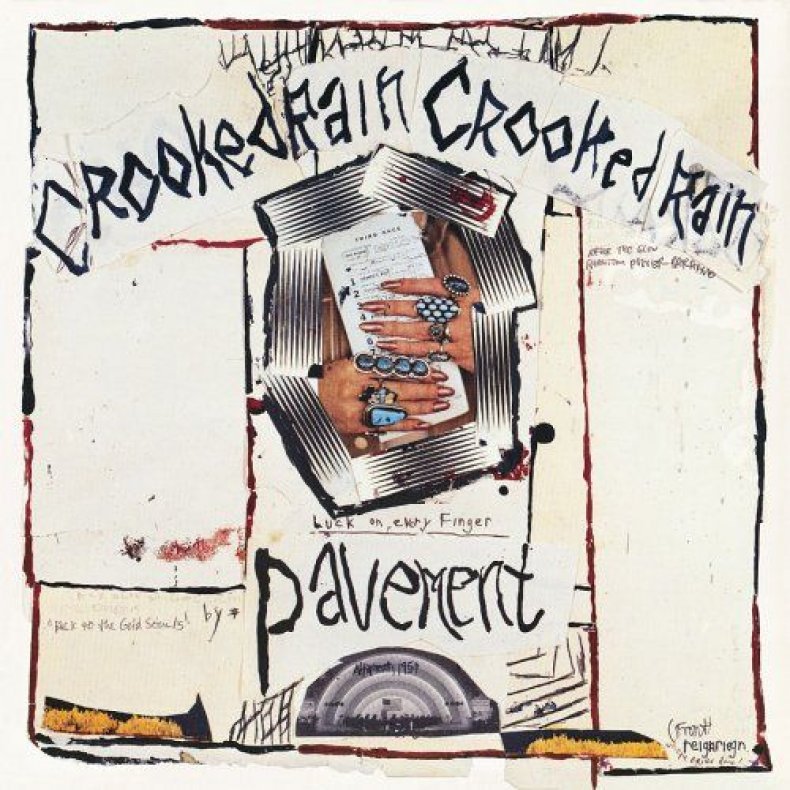 I just wanted to pick a Pavement album, and this is the one with "Gold Soundz," arguably the most self-consciously summery song in their catalog. "You can never quarantine the past," but you can certainly sequester it in a listicle. —Cady Drell
Sell it in one tweet:
TOM PETTY, FULL MOON FEVER (MCA/Universal, 1989)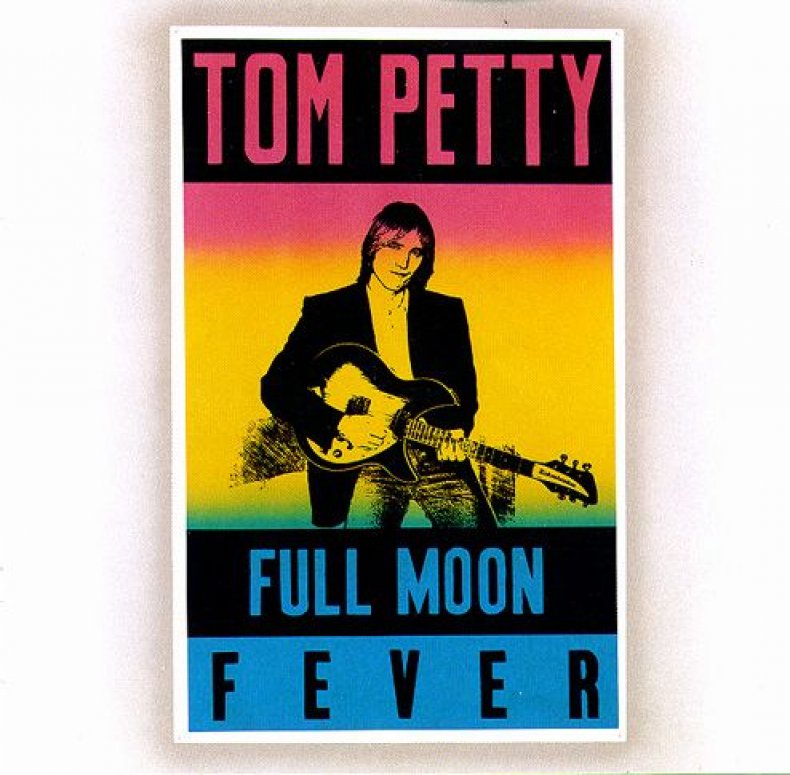 What constitutes the perfect road trip playlist? It's a question that causes even the most well-meaning humans to argue amongst each other. But I am hard-pressed to find an album more well-suited for those long, aimless summer drives than Tom Petty's Full Moon Fever. Just think about gunning down a highway to "Runnin' Down a Dream," or cruising with the windows down outside the city limits blasting "Love Is a Long Road." And who hasn't enjoyed singing "Free Fallin'" loudly, terribly and off-key with friends? Turn it up, and turn it up loud. —Paula Mejia
Sell it in one tweet:
LIZ PHAIR, EXILE IN GUYVILLE (Matador, 1993)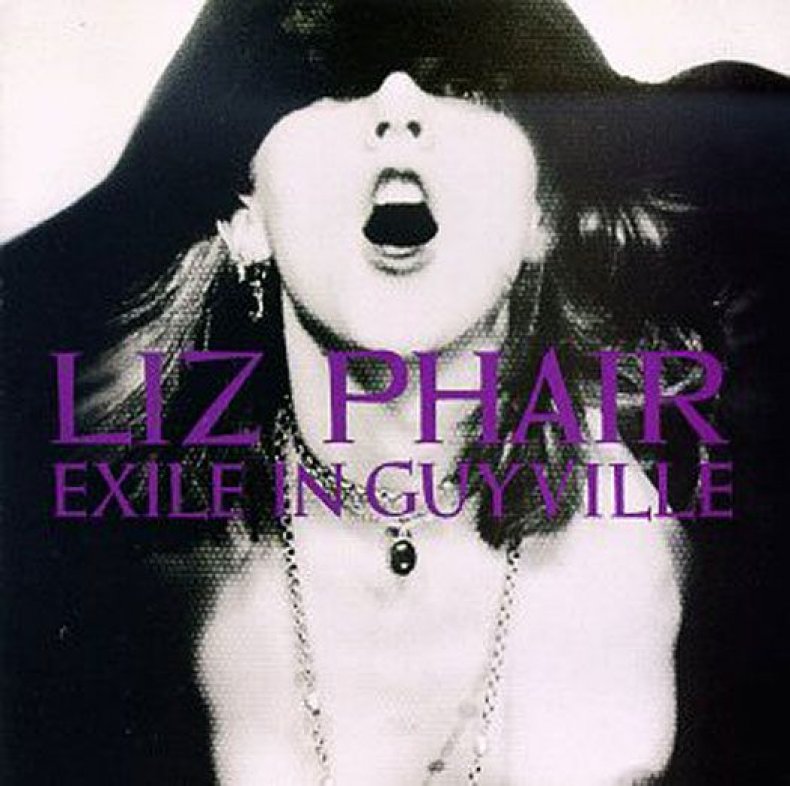 Liz Phair did the Stones better than the Stones did the Stones with her 1993 debut Exile in Guyville, a song-by-song response to Exile on Main Street. The album is a meditation on the fictitious Guyville, which Phair has said is a place where "men are men and women are learning." It gripped me as a confused teenager, and today, Guyville reeks of sweat and sticky salted caramel cones, sand in between your toes and the wooziness of romance—everything a summer is made of. —Paula Mejia
Sell it in one tweet:
THE PHARCYDE, BIZARRE RIDE II THE PHARCYDE (Delicious Vinyl, 1992)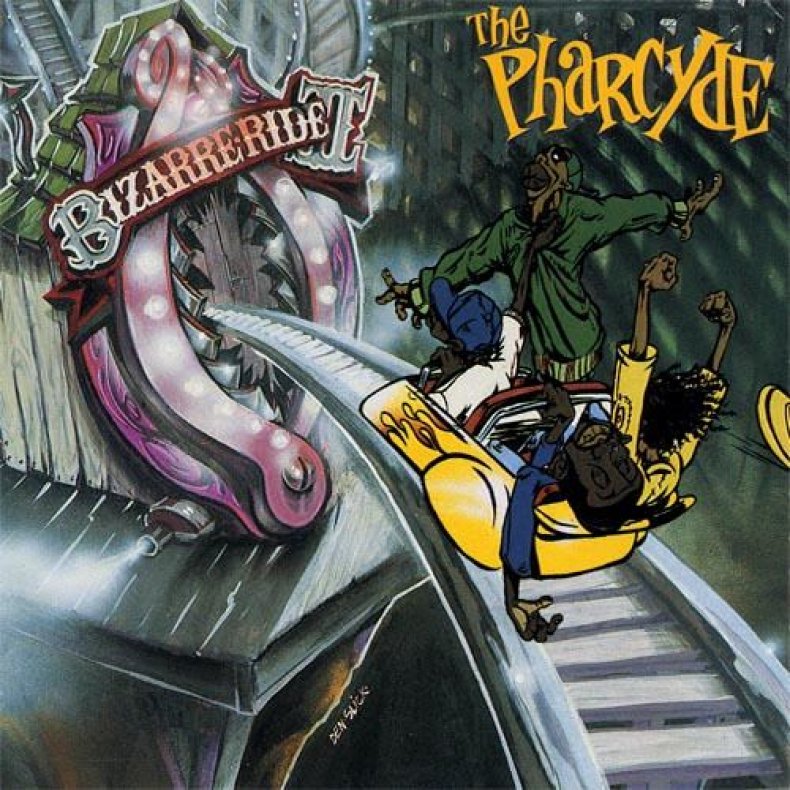 In the age of Public Enemy and the Beastie Boys' Yauch-led foray into social conscience, a little L.A. group called The Pharcyde dared make hip-hop fun again. Bizarre Ride II is a goofy, effortlessly funky trip that's not unlike the cartoonish puzzle of an amusement park ride depicted on its cover. In just under an hour, Imani and his fellow emcees pack their pipes, insult your mother, charm the police and debase the American presidency. The '90s hip-hop collection is incomplete without it. —Zach Schonfeld
Sell it in one tweet:
R.E.M., OUT OF TIME (Warner Bros., 1991)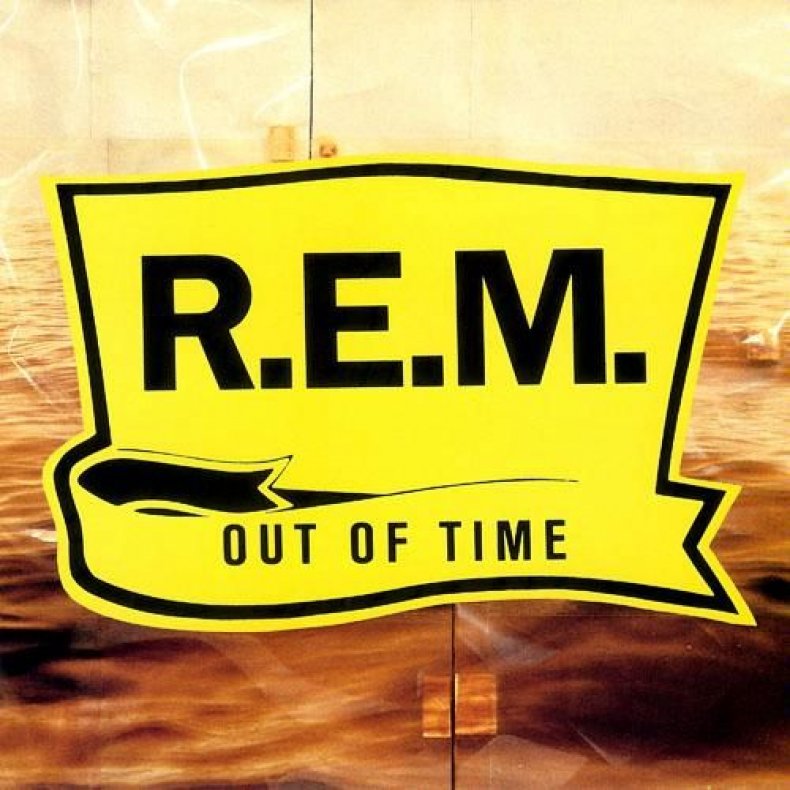 Athens' finest had already gone pop—1987's stellar Document hit platinum, yielding three major singles, while the mixed-bag follow-up Green launched the group's biggest tour to date. But Out of Time is the first R.E.M. record that might reasonably be described as "sunny." It's drenched in strings, well-executed pastoral turns (see: the haunting, undersung "Country Feedback") and playful touches that'd have been inconceivable for the mumbly R.E.M. of 1985. You'll recognize three hits: One's got KRS-One rapping, one's the mopey mandolin number that somehow ballooned into a karaoke favorite and one's the regrettable (though admittedly summery) "Shiny Happy People." While they'd top it the following year, R.E.M. would never make a warmer or more welcoming pop album. —Zach Schonfeld
Sell it in one tweet:
PAUL SIMON, GRACELAND (Warner Bros., 1986)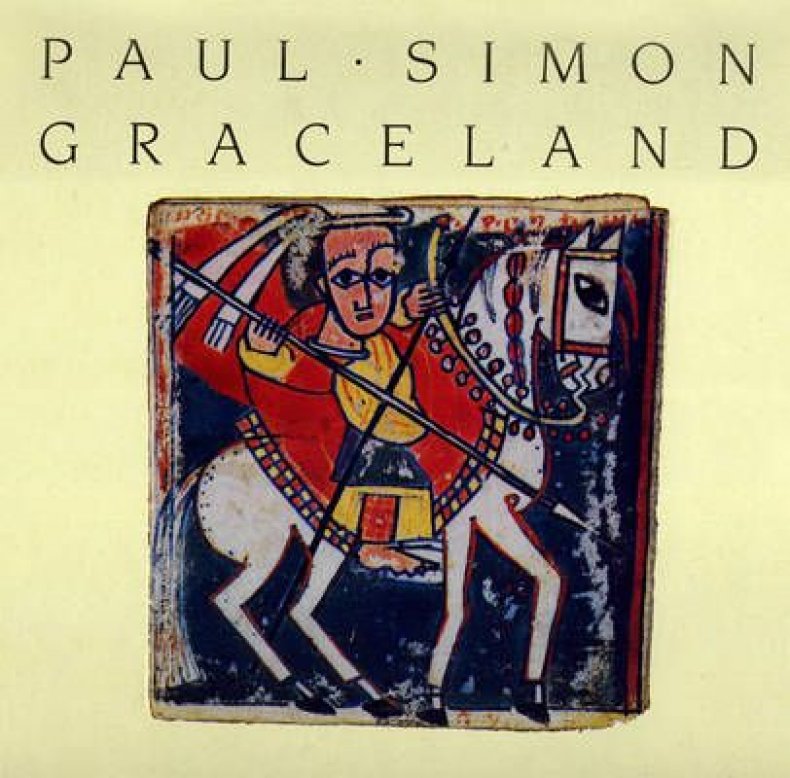 It's silly to even elaborate on why this album is so good, but in the context of summer, "Graceland" is a good road trip song despite being less about a road trip and more about the ephemeral nature of all things. This is an interesting record to have stood the test of time, given the context in which it was recorded and how far-removed we usually feel in 2015 from apartheid South Africa. But the musicians Simon broke the U.N. cultural agreement to worth with are what take this album from a Paul Simon solo work (which is nothing to sneeze at, of course) to one of the most singularly beautiful albums of the last century. There's so much to discover, you never listen to it the same way twice. Plus, although it works in any season, Simon's goofy zydeco flourishes take away much of the pain of being stuck in California traffic when it's 100 degrees out the window. —Cady Drell
Sell it in one tweet:
SPICE GIRLS, SPICE (Virgin, 1996)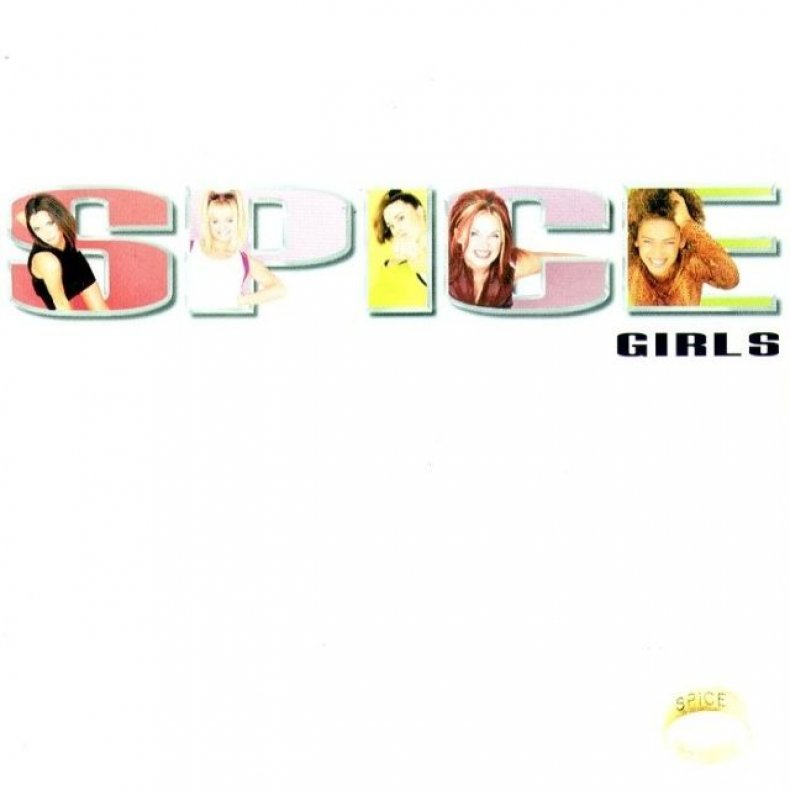 Tell me what you want, what you really really want out of a summer album? You want harmonies and rhymes and spice and everything nice? You need Spice back in your life. Enough said. —Paula Mejia
Sell it in one tweet:
XTC, SKYLARKING(Virgin/Geffen, 1986)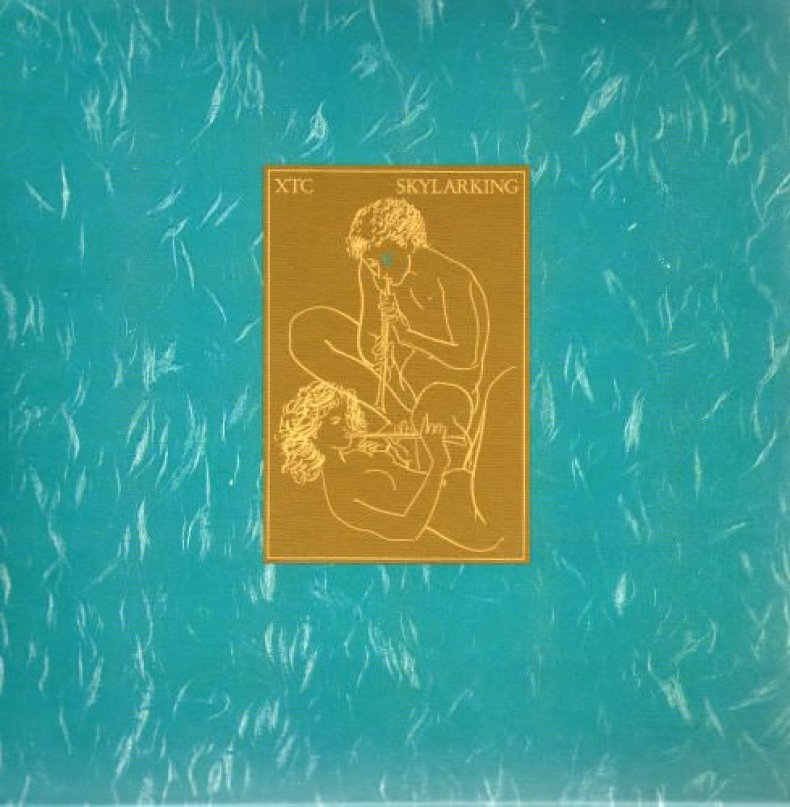 And just like that, the jerky New Wave outfit responsible for Drums & Wires glided into sun-tinted psychedelic pop with this masterpiece. Skylarking—home to the best songwriting of Andy Partridge and Colin Moulding's career—flows as a song cycle on several levels: It traces the change of the seasons ("Summer chased by autumn / Autumn chased by winter") as well as the cycle of a human life from youthful innocence to marriage and hardship ("Big Day," "Earn Enough for Us") to looming mortality ("Dying"). And it kicks off with "Summer's Cauldron," one of the great pop paeans to summer's offerings. (Sidenote: Two other XTC albums, Mummer and Apple Venus Volume 1, could reasonably be described as summer albums. Neither are as good as Skylarking.) —Zach Schonfeld
Sell it in one tweet:
A TRIBE CALLED QUEST, PEOPLE'S INSTINCTIVE TRAVELS AND THE PATHS OF RHYTHM (Jive, 1990)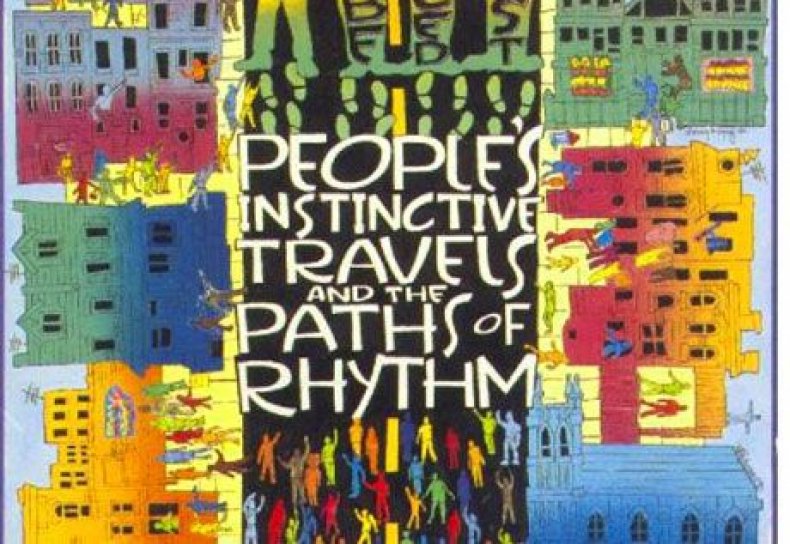 So few records these days provide a universally agreed-upon soundtrack to any possible summer activity you could be doing, including leaving your wallet in El Segundo. I don't even feel worthy to explain People's Instinctive Travels' merits, partially because of how difficult it was to pick between it and The Low End Theory. In the end, it's probably best to go with the debut record. But seriously? What kind of band comes out with a debut like this, and then follows it up with The Low End Theory? And then follows that up with Midnight Marauders?! It's a one-two-three punch of rap genius. —Cady Drell
Sell it in one tweet:
GALAXIE 500, TODAY (Aurora, 1988)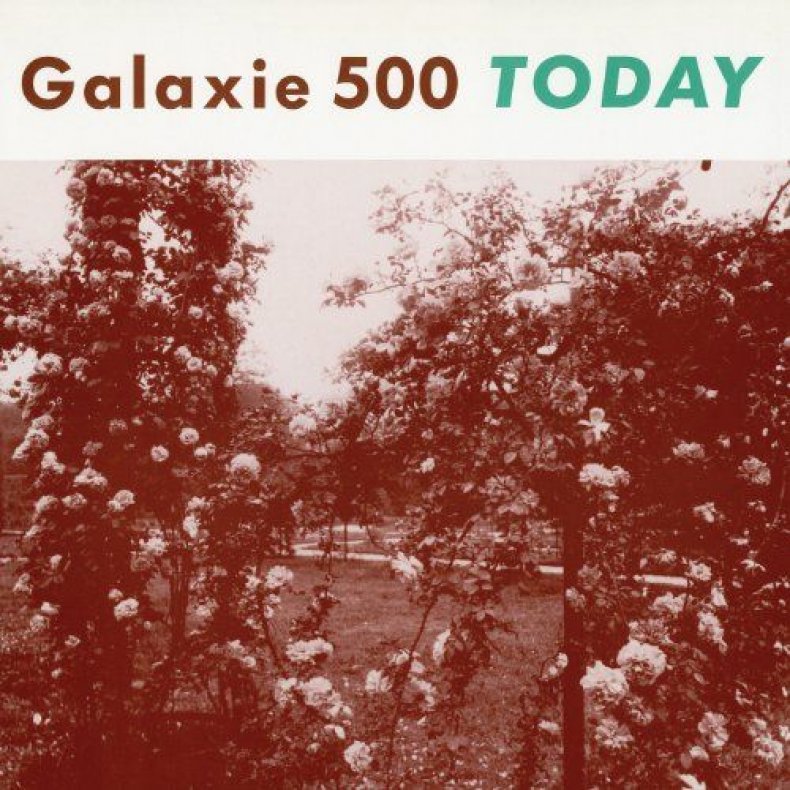 Today, Galaxie 500's swoon-worthy debut speaks about living presently without ever spelling it out explicitly. When the temperature's rising, nothing makes you more conscious of the beauty around you than this album, from the interplay of electric guitars to lyrics buzzing about flowers and subway trains where people are losing their senses. And the trio's gossamer cover of Jonathan Richman's "Don't Let Our Youth Go to Waste" is at once Today's shimmering centerpiece, and a gentle reminder that, yes, today more than any other day, you should eat that ice cream cake for dinner. —Paula Mejia
Sell it in one tweet:
BEASTIE BOYS, LICENSED TO ILL (Mercury, 1986)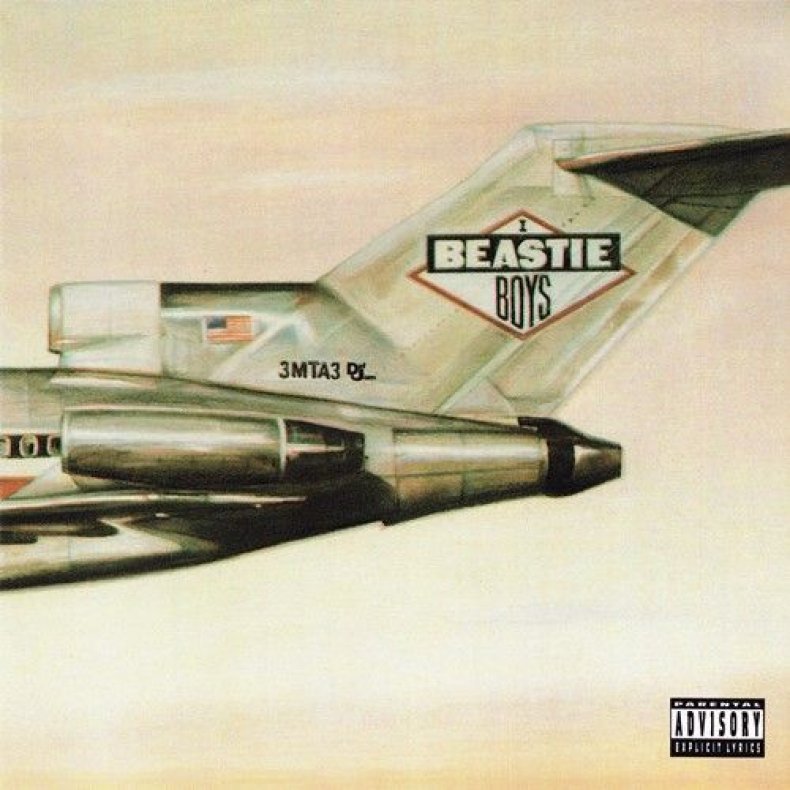 Did you know that this record is the only album by a Jewish rap group to get a perfect score from The Source? The reason that seems odd is probably an issue of taxonomy: It's weird to think of this group as anything other than the Beastie Boys, period. They resisted classification for their entire three-plus-decade career and this, their first LP, is truly one of the most enjoyably life-affirming albums ever produced. They pulled out all of the mid-1980s hip-hop stops while being so remarkably witty and weirdly earnest in their braggadocio and rhymes about Rice-A-Roni that they ended up flipping all of the cliches they embraced on their heads. "Hold It Now, Hit It" is a great summer song, and "No Sleep Till Brooklyn" is a great summer song and "Girls" is a great summer song, and obviously "(You Gotta) Fight For Your Right (To Party!)" is overplayed to this very day but perhaps only because it is an undeniably great summer song, and all of that adds up to one of the truly brilliant, weird, horny, lazy, stoned, goofy, best-friends-forever summer albums ever made. By anyone, period. —Cady Drell
Sell it in one tweet: