Deflate Gate: NFL Finds Patriots Did Not Act Deliberately but Tom Brady Knew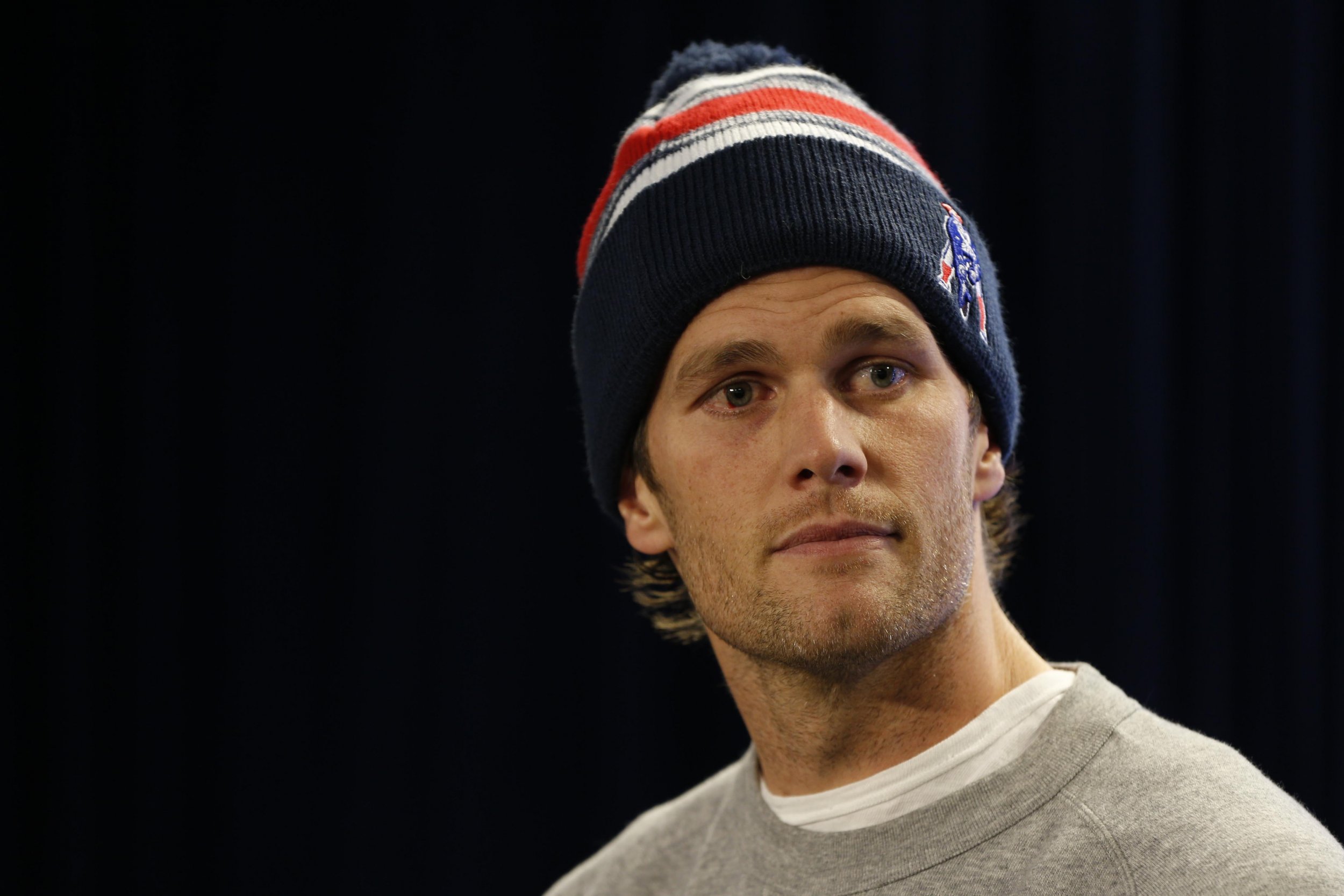 Updated | On Wednesday, the NFL released its long-anticipated findings about Deflate Gate, the investigation into whether the New England Patriots deliberately deflated balls to their advantage during last season's AFC Championship Game.
"Based on the evidence, the investigation has concluded that that there was no deliberate attempt by the Patriots to introduce to the playing field a nonapproved kicking ball during the AFC Championship Game," the NFL report states. "We do not believe that there was any attempt by Patriots personnel, including Patriots kicker Stephen Gostkowski, to deliberately circumvent the rules by offering the kicking ball for play."
Coach Bill Belichick and equipment manager Dave Schoenfeld were also cleared of any wrongdoing. Tom Brady, however, was not.
"We also have concluded that it is more probable than not that Tom Brady was at least generally aware of the inappropriate activities of McNally and Jastremski involving the release of air from Patriots game balls," the report states, referring to a plan between Jim McNally, the officials locker room attendant for the Patriots and John Jastremski, an equipment assistant for the Patriots. McNally has been a part-time employee of the Patriots for 32 years, Jastremski for 20 years.
The NFL found probable cause to believe McNally and Jastremski "participated in a deliberate effort to release air from Patriots game balls after the balls were examined by the referee." A video taken before the AFC Championship Game shows McNally detouring into a backroom for 1 minute, 40 seconds while walking from the locker room to the field with the game balls of both the Patriots and the Colts.
The report reprinted a number of text messages between McNally and Jastremski, including this exchange discussing the pressure of the balls:
McNally: Tom sucks...im going make that next ball a fuckin balloon

Jastremski: Talked to him last night. He actually brought you up and said you must have a lot of stress trying to get them done...

Jastremski: I told him it was. He was right though...

Jastremski: I checked some of the balls this morn... The refs fucked us...a few of then were at almost 16

Jastremski: They didnt recheck then after they put air in them

McNally: Fuck tom ...16 is nothing...wait till next sunday

Jastremski: Omg! Spaz

McNally: Make sure you blow up the ball to look like a rugby ball so tom can get used to it before sunday

Jastremski: Omg

Jastremski: Can"t wait to give you your needle this week :)

McNally: Fuck tom....make sure the pump is attached to the needle.....fuckin watermelons coming

Jastremski: So angry

McNally: The only thing deflating sun..is his passing rating

Jastremski: I have a big needle for u this week

McNally: Better be surrounded by cash and newkicks....or its a rugby sunday
McNally later received two footballs and a game jersey autographed by Brady. The report found he was also hoping to receive shoes from Brady and uncovered a text exchange in which he calls himself the "deflator":
McNally: You working

Jastremski: Yup

McNally: Nice dude...jimmy needs some kicks...lets make a deal...come on help the deflator

McNally: Chill buddy im just fuckin with you...im not going to espn...yet
Jastremski, McNally and counsel for the Patriots told the NFL "certain portions of this exchange refer to a person other than Brady." The NFL said their explanation is "implausible."
In addition to the texts, the report found an "increase in the frequency of telephone and text communications between Brady and Jastremski shortly after suspicions of ball tampering became public on January 19." They had not spoken for six months prior to that.
Brady also invited Jastremski to the quarterback's room, an office of sorts, at Gillette Stadium. He sent the equipment manager texts that read: "You good Jonny boy?" and "You doing good?"
The report specified Brady was the catalyst for the deflation: "Based on our interviews and assessment of McNally and Jastremski, we also do not believe that they would personally and unilaterally engage in such conduct in the absence of Brady's awareness and consent."
Though Brady did sit for an interview with investigators, he declined to provide any of the requested documents, including his text messages and emails.
NFL Commissioner Roger Goodell has not yet commented on whether Brady will be suspended during the upcoming season for his role in Deflate Gate. As a precaution, some gambling services closed betting lines for the kickoff game between the Patriots and the Steelers. Sportsbooks, a betting website, also suspended regular season Patriots bets and the AFC East odds.