A Group of New England Patriots Fans Is Suing the NFL Over Deflategate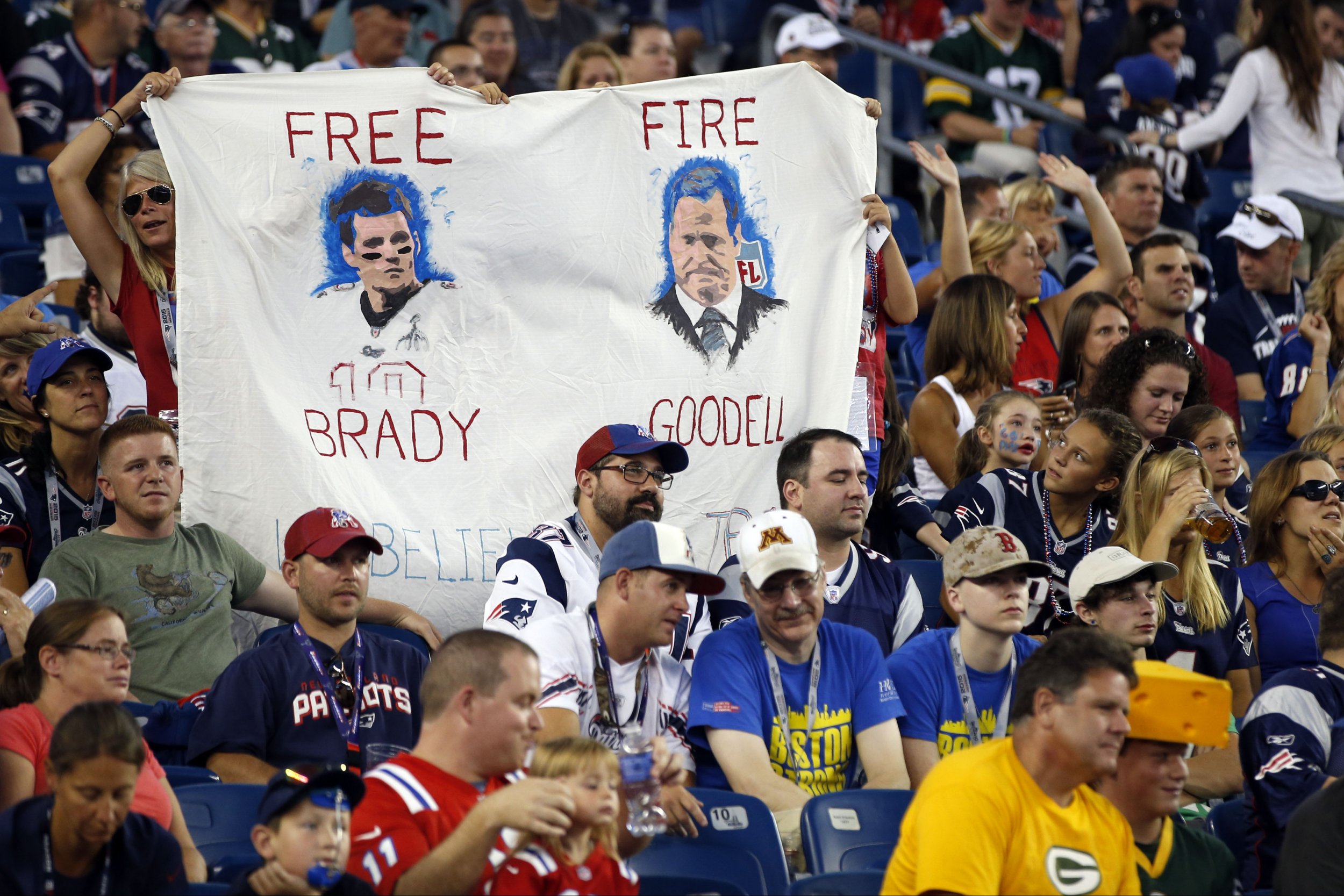 When U.S. District Judge Richard Berman ruled in September that the NFL could not suspend Tom Brady for four games for his supposed role in Deflategate, many declared the New England Patriots the "winners" of an ongoing controversy that began when the Indianapolis Colts accused the soon-to-be Super Bowl winners of intentionally deflating footballs during the 2015 AFC Championship Game.
But while Brady was allowed to play the 2015-16 season in its entirety, the Patriots head into this month's draft without their first-round pick, which the NFL stripped from the team last May as a result of the scandal. Some would argue the loss of the pick is more damaging to the Patriots than losing Brady for four games, and now a group of angry fans are suing the NFL to have the pick returned to the team.
"This case is brought by New England Patriots fans on behalf of all Patriots fans who believe the New England Patriots professional football team were harmed by the Defendants' arbitrary and capricious decision to revoke the Patriots' first round draft choice in the April 28, 2016 NFL Draft," reads the suit, which was filed in federal court in Boston on Tuesday.
Seven Patriots fans are behind the suit, which accuses NFL Commissioner Roger Goodell of "acting unlawfully" and using "false premises and biased 'investigations' and untrue 'facts'" as grounds to punish the Patriots. In addition to the 2016 first-round pick, the NFL docked the team its fourth-round pick in 2017 as well as $1 million.
While it's unlikely the suit will be successful, it's a reminder that Deflategate is far from over. A three-judge panel on the U.S. Court of Appeals has yet to decide on whether to confirm or reverse Berman's September decision to lift Brady's four-game suspension.