Defund the Police? How About Defunding the Schools Instead? | Opinion
"We don't own anything. We have no hope of owning anything. It's not ours, so what do we care?" an African-American woman screamed last week in a viral video seen by millions justifying the looting of Minneapolis stores. Many people thought what they saw was rage. But as an African-American woman myself, I have a different view: What I saw was hopelessness. Hopelessness is the wound beneath the scab of rage. Hopelessness will lead people to do and say almost anything.
I saw a brand of hopelessness that my son will never feel because he had opportunities that millions of young African-Americans don't have. The big one was this: We got to choose his schools. It shaped his life. It shaped everything. And gave him a chance at a better life.
There's racism in America, no doubt. My father, the subject of the recently released Apple movie, The Banker, experienced it as a businessman of color. I have experienced racism too, but not to the exclusion of living an exceedingly good life.
Some of that racism is indeed structural. The biggest structures of them all are the public school systems of our big American cities. Take New York City's. It has a budget of $34 billion, 135,000 employees, 1.1 million students and 1,100 schools. Some are good; many are not.
The Los Angeles public schools spent $7.59 billion in 2018, Philadelphia spent $3 billion and Baltimore $1.32 billion. That's a massive amount of taxpayer dollars—most from the states, and a lot from federal coffers—being spent to educate kids in urban schools.
Baltimore's public schools ranked third among the nation's 100 biggest school systems in spending on a per-student basis in 2017, at $16,184 per pupil, up seven percent from the year before. What was the return on investment? A headline from The Baltimore Sun in 2018 said it all: "Baltimore Students Score Near Bottom in Reading, Math on Key National Assessment."
In fourth- and eighth-grade reading, the Sun reported, only 13 percent of city students were considered proficient or advanced. "In fourth-grade math, 14 percent were proficient and in eighth-grade math, 11 percent met the mark, according to the National Assessment of Educational Progress," the report continued, noting that only Detroit and Cleveland performed worse.
"These results underscore the urgency of the work we are now doing to ensure our students achieve at higher levels," said Baltimore City Schools CEO Sonja Santelises in a statement. She declined to be interviewed. We know why. And we know why those schools fail so miserably. There is no accountability, especially to their customers: students and parents. Bad teachers are protected by their union bosses, and the school boards are protected by their monopoly power.
Parents of poor kids can't take their kids out of failing public schools and move them to schools in better neighborhoods—or to private schools nearby. They're powerless. And that powerlessness turns to hopelessness when generations of children are failed by their schools. And failed by the adults running them—mostly liberals who are almost universally Democrat.
That's why it makes more sense to challenge the school systems in inner cities than to challenge the police. And to do it with a simple mechanism: vouchers. With those education dollars in the hands of inner-city parents, real choices will emerge. Many failing schools, hopefully, will close.
Let's be real. Anyone with money chooses their schools. Ask any real estate agent and they'll tell you it's the first question buyers ask if they have kids: "How are the schools?"
And it's no accident that the public schools that work best are the ones parents actually choose and fund via the local property tax base. School leaders and board members in those neighborhoods know that if test scores drop, parents will move elsewhere—because they can afford to do so.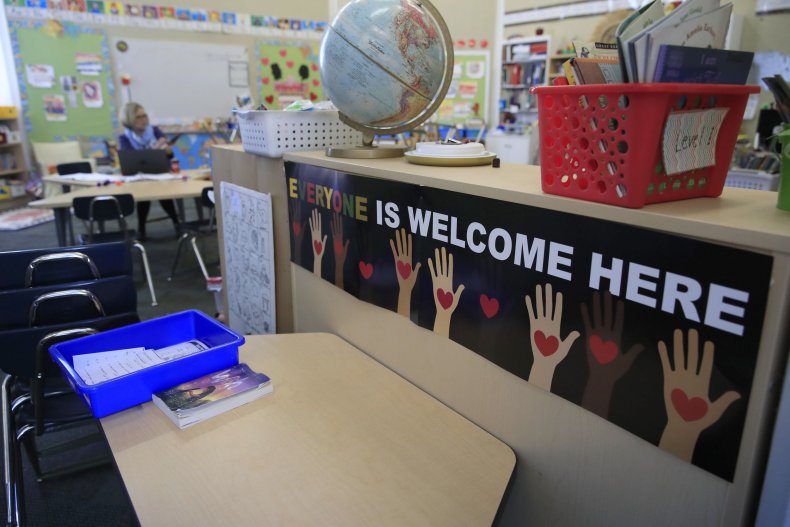 Parents with money don't choose failing schools. If they move into big cities, they do what President Barack Obama did when he lived in Washington, D.C.: They send their kids to private schools. And for one simple reason: Sending kids to schools that don't work is child abuse. No parent does it willingly.
Why, many of us wonder, should inner-city parents be deprived of the same choices? Why shouldn't they be able to use that money spent on their behalf by others, and spend it on schools of their choosing? Is it because big-city school educators don't want to relinquish control? Or do they think their constituents are too stupid to choose their own schools?
African-Americans aren't stupid, and in every other facet of life, we know competition and choice makes everything better: from restaurants to TVs, and everything in between. Companies that serve their customers win. Those that don't find their doors closed.
Sadly, you don't see "Out Of Business" signs on the doors of urban school districts like Baltimore's. If you gave more inner-city parents the power to choose their schools, that just might happen.
Let's be clear on one thing: We need to start over if we are to end the hopelessness that defines so much of urban life for poor and minority children. Education is the 21st century civil rights struggle, and it's time more African-Americans got on the right side. The mind is our capital, and investing in it creates the future we hope to live in one day.
The majority of us believe in free enterprise and owning our own businesses. And many of us believe in God, which provides yet more reasons to open up educational choices to our children. African-American females are the heartbeat of urban churches, and many of us don't subscribe to the belief systems of urban educators and school boards. We answer to a Higher power.
School systems and unions will never love our kids more than we do. Or choose more wisely. Real social justice is about African-Americans becoming equal participants in our great country. With real education choices will come real opportunities—and with both, I have little doubt we can compete for the careers and lives we wish for all Americans.
Cynthia Garrett, is a long-time TV Host, producer and Author of I Choose Victory: Moving From Victim To Victor (Salem/Regnery 2020). She is also the Founder of Cynthia Garrett Ministries and The Bernard Garrett Sr. Foundation for Financial Literacy.
The views expressed in this article are the writer's own.