For countless people across the U.S., the case of George Floyd, the 46-year-old black man who died on May 25 after Minneapolis police officer Derek Chauvin kneeled on his neck for nearly nine minutes, has been a painful reminder of law enforcement's failure to fulfill its proclaimed goal to "serve and protect."
And as protesters across the country call for meaningful action to address police brutality and systemic racism in the U.S., the push for governments to "defund police" is growing.
The concept of defunding law enforcement is rooted in the idea of eliminating funds for policing and redirecting that money to initiatives that directly serve communities, including education, healthcare and community programming.
However, recent calls to defund the police are centered more around gradually reducing funds for law enforcement and seeing that money redirected into communities.
Speaking with Newsweek on Thursday, Jamani Montague of Critical Resistance—a national, member-based grassroots organization working to dismantle the prison-industrial complex in the U.S.—said that the driving goal of defunding law enforcement is to abolish the current system of policing and justice as we know it and replace it with "transformative justice."
"There is always going to be harm and we have to find transformative ways to think about how we're addressing harm in a way that's not promoting disposability and not promoting punishing people," Montague said.
In a world without policing, Montague said, communities would have to find new ways of managing harm and "building a sense of collective care and interdependency."
"Our conflicts have become property of the state. We don't have even have a relationship to how we deal with our conflicts anymore," Montague said. "That automatically gets directed to 911."
However, already, Montague noted, reliance on "911" and law enforcement is not shared across communities in the U.S.
Many in the black community and in other communities, including undocumented immigrants and the trans community, Montague said, "have never really been able to rely on the police or call the police...so they already have strong systems of mutual need and ways of dealing with conflict in the community when it happens."
While, ultimately, Montague would like to see policing as we know it today abolished, dramatically reducing budgets for law enforcement and redirecting that money into community-based and community-serving initiatives would be a positive development.
One petition, launched by Black Lives Matter co-founder Patrisse Cullors, calls for just that.
Already, it has received widespread attention, gaining signatures from high-profile celebrities including John Legend, Megan Rapinoe, Lizzo, The Weeknd, Jane Fonda, Natalie Portman, Jameela Jamil, Yara Shahidi, Executive Director of the American Civil Liberties Union Anthony Romero and others.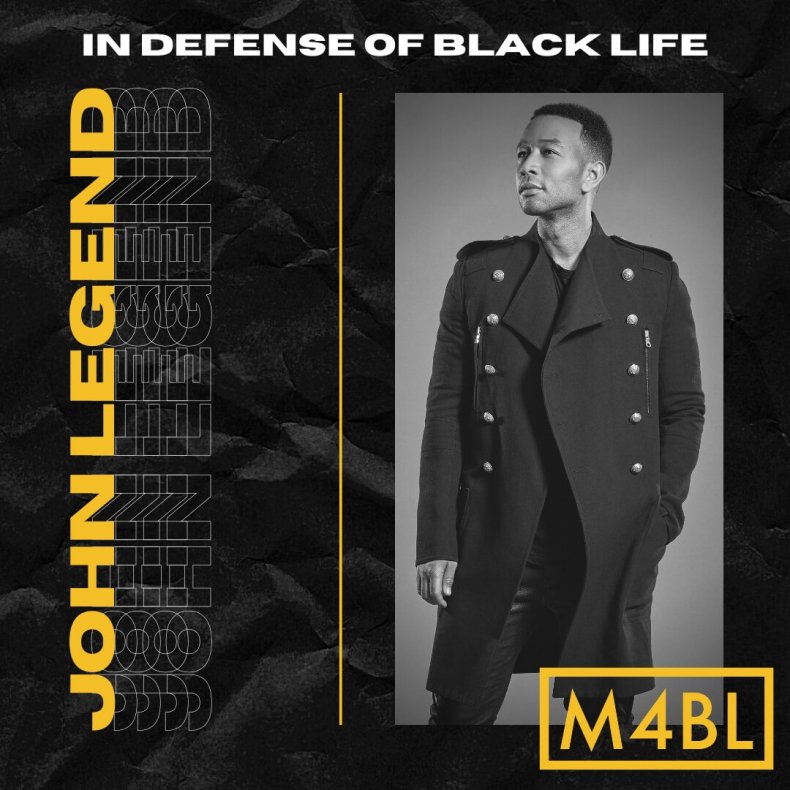 Not only are communities mourning for Floyd, but also for countless others on a "devastatingly long list of Black people who have been killed at the hands of vigilantes or law enforcement"—including those whose cases " we don't yet know, and may never know since they were killed without a camera recording it."
"Black communities are living in persistent fear of being killed by state authorities like police, immigration agents or even white vigilantes who are emboldened by state actors," the petition asserted.
As a result, it argued, law enforcement is no longer fit for purpose and should be defunded.
"The time has come to defund the police," the petition stated. Instead of giving law enforcement departments bigger budgets, it said governments should be cutting spending and redirecting it to education, healthcare and community-based initiatives.
Specifically, it called on the public to demand that local officials "defund the police" to "defend black lives" by taking the following actions:
"Vote no on all increases to police budgets."
"Vote yes to decrease police spending and budgets."
"Vote yes to increase spending on Healthcare, Education, and Community Programs that keep Black Communities nationwide safe."
At a time when the U.S. is leading the world in the number of confirmed coronavirus cases, the petition read, healthcare initiatives supporting black communities could not be more important, with research showing that black people have suffered disproportionately from COVID-19.
Julia Salazar, a New York state senator and Democratic socialist, recently told The Guardian the movement to defund the police is not just popular among celebrities and activists, but is also gaining steam among legislators.
"To see legislators who aren't even necessarily on the left supporting at least a significant decrease in New York police department [NYPD] funding is really very encouraging," Salazar told the British newspaper on Tuesday. "It feels a little bit surreal."
In some cities, efforts to turn that notion into action are already underway, with Los Angeles Mayor Eric Garcetti announcing on Wednesday that he would be making cuts of up to $150 million to the police budget and reinvesting those funds in black communities.
However, it is unclear exactly where cuts would be made to the police budget or how it will affect the department. It is also unclear how the funds will be distributed to black communities.
The Los Angeles mayor's efforts come after Black Lives Matter LA called for what has been dubbed a "people's budget," which would see the city spend just 5.7 percent of its general budget on law enforcement, while dedicating 44 percent to universal aid and crisis management.
Steps towards defunding law enforcement, Montague said "are the sprouts of revolution."
"Our demands are not one-dimensional and our strategies are not one dimension," Montague said. "It's long-term work that requires everyday work. It's not just about defunding this police budget and everything is going to be okay. We have to scale ourselves up as community members."
Updated 5:26 PM ET, with statements from Jamani Montague of Critical Resistance.