Donald Trump Quote Degrading Women May Be a Lyric In The 1975's New Song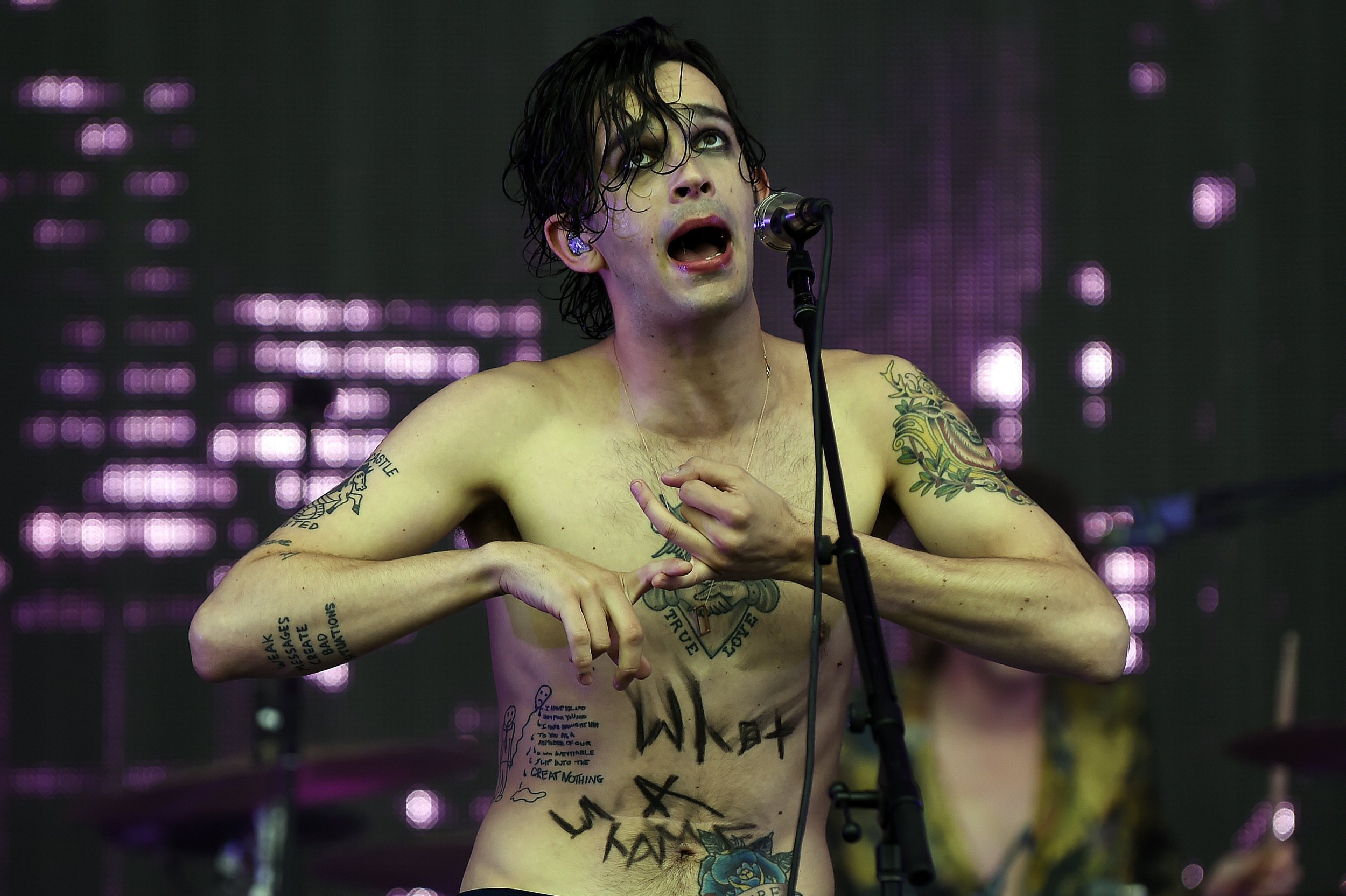 British rock band, The 1975, have teased their upcoming single Love It If We Made It, with a degrading statement straight from Donald Trump. The band's latest promo video, released Wednesday via their Instagram story, shows the President shaking hands and speaking, while the phrase "I moved on her like a bitch," runs underneath. The line is assumed to be a lyric in the song.
The phrase is a direct quote from Trump's 2005 conversation with Billy Bush. It appeared in the same conversation as Trump's now infamous line "Grab 'em by the p****. You can do anything." The conversation was unearthed by the New York Times in 2016.
The Trump video is visible inside a hollowed out No. 2, symbolizing the number of days until the single's release on Friday. The song will first be premiered Thursday on Beats 1 radio at 12 p.m. ET.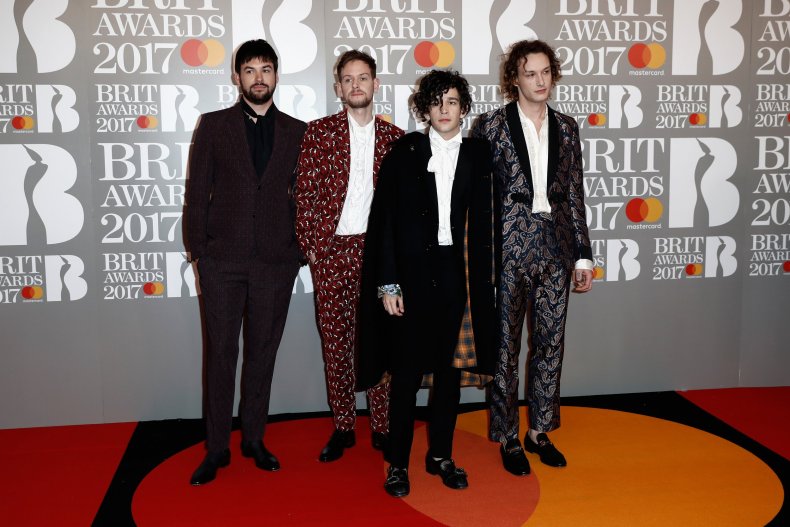 A poster-like advertisement for Love It If We Made It was released on July 11. On it, three columns of text appear. Fans have inquired about the text being lyrics to the song, as The 1975 has previously released lyrics in a similar fashion. The poster was also sent in "care packages" to select fans globally.
The block of text in which the Trump line is found reads:
"I moved on her like a bitch!
Excited to be indicted
Unrequited house with seven pools
Thank you Kanye, very cool!
War has been incited and guess what you're all invited"
The line "Thank you Kanye, very cool!" is taken directly from a Trump tweet released on April 2018.
Love It If We Made It will be The 1975's first explicitly political song, though singer Matty Healy has been vocal on American and British politics before.
"We've been in America for three months, that was f***** up. It's an amazing place full of young, compassionate liberal people like yourselves. We were there during the election and we were here during Brexit so we picked our f****** timing this year," Healy told the crowd at his London O2 concert in late 2016, NME reported.
He added: "If we are the liberals, if we are the left, if we are the young, the black, the Muslim, the gay, whatever we are, we have to understand that all of this s***, these paradigms of race and all this kind of stuff, it seems to make sense but that's not really what it's about."
The 1975 are best known for their first single Chocolate. Their upcoming album, A Brief Inquiry into Online Relationships, will be released in October, NME reported July 14.