Presidential Candidate John Delaney Says 'Some Democrats Are Cheering on a Recession' to 'Stick it to Trump'
2020 presidential hopeful John Delaney accused his fellow Democrats of "cheering on a recession" in order to "stick it to" President Donald Trump, who has continued to claim his economy is the best ever even as experts warn of impending decline.
Delaney was campaigning in Altoona, Iowa, on Wednesday when he was asked by reporters if he thought a recession was likely. Financial experts and market indicators have recently signaled that an economic downturn may be coming sooner rather than later.
"I hope it's not," the congressman said. "You know, it feels like some Democrats are cheering on a recession because they want to stick it to Trump."
CNN reporter DJ Judd immediately pushed Delaney on his accusation, asking him which Democratic candidates in particular are celebrating a possible recession.
"I'm not going to name names, but you just get a sense," Delaney responded. "My position if very clear, which is I hope a recession doesn't happen. I believe Trump's economic policies in many ways are fraudulent, right? He gave us sugar high in spending and tax cuts, he didn't make good investments and he got us in a trade war, so I believe that's going to end very badly."
The congressman added that the consequences of the Trump administration's economic policies is going to be something that the next president of the United States is going to have to address.
But CNN's Judd continued to question Delaney on his allegation that Democrats are welcoming a recession in order to take down Trump in the general election. Delaney repeatedly avoided the question.
"I'm sorry, but just to bear down, you think members of the Democratic Party are actively hoping for a recession?" Judd asked.
"I didn't say that, I didn't say that," Delaney claimed. He added that it's very important that the Democratic Party be very clear that they do not want a recession, even if it would be "good politics."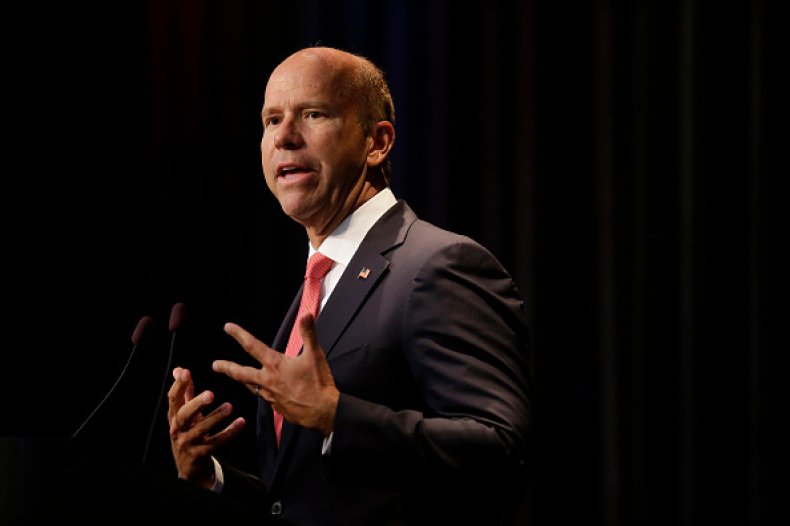 The White House has continually downplayed growing concerns about a potential recession. Larry Kudlow, the Trump administration's chief economic adviser, told NBC that he doesn't see a recession happening and that the country is "doing pretty darn well, in my judgement."
The president has also brushed off concerns, stating that the United States is doing "tremendously well." He's also lashed out at his own Federal Reserve for their decision to cut interest rates. Earlier this week, Trump even considered a temporary payroll tax and other tax changes but suddenly reversed course on those proposals on Wednesday.
Trump tweeted on Wednesday morning that the "Fake News" was trying to do everything in their power to create a recession, despite having no control over the economy. But as the president attempts to shift blame, a new Morning Consult poll found that approximately half of voters would hold him responsible for a recession.