Delaware Elects Nation's First Transgender State Senator, Sarah McBride
Transgender activist Sarah McBride has been elected to the Delaware Senate in a historic first for the United States.
McBride, a Democrat who serves as the national press secretary for the Human Rights Campaign, won against Republican opponent Steve Washington in Delaware's heavily Democratic 1st District. The state senator-elect won just over 91 percent of the district's votes, compared with less than 9 percent for her GOP opponent. By winning the election, the activist became the first transgender person elected to a state senate.
"We did it. We won the general election. Thank you, thank you, thank you," McBride wrote in a Tuesday evening Twitter post. "I hope tonight shows an LGBTQ kid that our democracy is big enough for them, too."
She added, "As Delaware continues to face the Covid crisis, it's time to get to work to invest in the policies that will make a difference for working families."
Newsweek reached out to McBride's campaign for further comment, but it did not respond in time for publication.
The Human Rights campaign congratulated McBride on her big win. "Congratulations to our very own @SarahEMcBride on becoming the first openly transgender state senator nationwide and first trans member of Delaware's Legislature! We're so proud of you for this historic win," tweeted the organization, the largest LGBTQ advocacy group in the U.S.
The LGBTQ Victory Fund also congratulated McBride. "With her victory in today's election, @SarahEMcBride has become the nation's first openly transgender State Senator!" the political action committee tweeted.
Annise Parker, president and CEO of the LGBTQ Victory Fund, said in a statement on the organization's website, "Sarah's overwhelming victory is a powerful testament to the growing influence of transgender leaders in our politics and gives hope to countless trans people looking toward a brighter future.
"Throughout this election cycle, Donald Trump and other cynical politicians attempted to use trans people as a political weapon, believing they could gain popularity by stoking fear and hate," Parker continued. "For Sarah to shatter a lavender ceiling in such a polarizing year is a powerful reminder that voters are increasingly rejecting the politics of bigotry in favor of candidates who stand for fairness and equality."
During the September Democratic primary, McBride easily won the nomination with more than 91 percent of the vote, defeating Joseph McCole.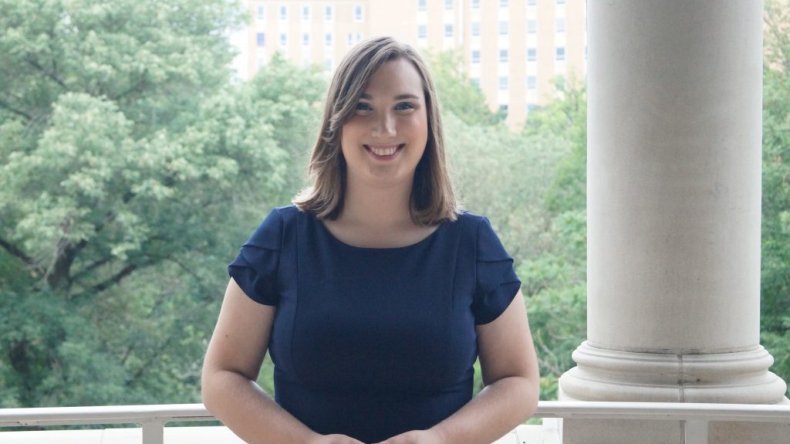 "Tonight sends a powerful signal that candidates like me can win," she tweeted after the primary win. "Everyone deserves to see themselves in government, to follow their dreams, and to be accepted by their community. I will never take for granted the honor of carrying that mantle."
While McBride will be the nation's first transgender state senator, Virginia state Representative Danica Roem, a Democrat, became the first transgender state legislator after her 2017 election. In Vermont, transgender Democrat Taylor Small also won her race on Tuesday and will serve as a state representative.
The Victory Fund congratulated Small, writing on Twitter: "History made! Vermont has elected its first openly transgender state legislator, our Spotlight Candidate @TaylorSmallVT."