Delaware Minister Charged With Hiding Camera in Women's Restroom
Delaware minister Desi Turner was charged Monday with two counts of invasion of privacy after a camera he allegedly hid in the women's restroom of a real estate office was discovered, according to Delaware Online. Turner also worked out of the real estate office as an independently contracted salesperson.
Turner was a bishop for Cornerstone Ministries International in Bear, Delaware. Since Turner's arrest, the church has taken down both its website and Facebook page. Cornerstone Ministries no longer rents meeting space at its previously listed location.
"We are shocked and saddened by the events that have occurred," said Chris Cashman, manager of real estate company Patterson-Schwartz. "Our utmost concern is for the well-being of any woman who may have been victimized. We are grateful to the Newark Police for their swift resolution to this incident."
Patterson-Schwartz relieved Turner of his position, Cashman said.
Lieutenant Andrew Rubin of the Newark Police Department said police were called to the office after a woman reported finding the camera after it fell out of a roll of toilet paper. Public access to the restroom is given during classes given at the office.
Court documents say images of "numerous" women were recorded by the camera, including women who were "using the bathroom with their exposed buttocks visible."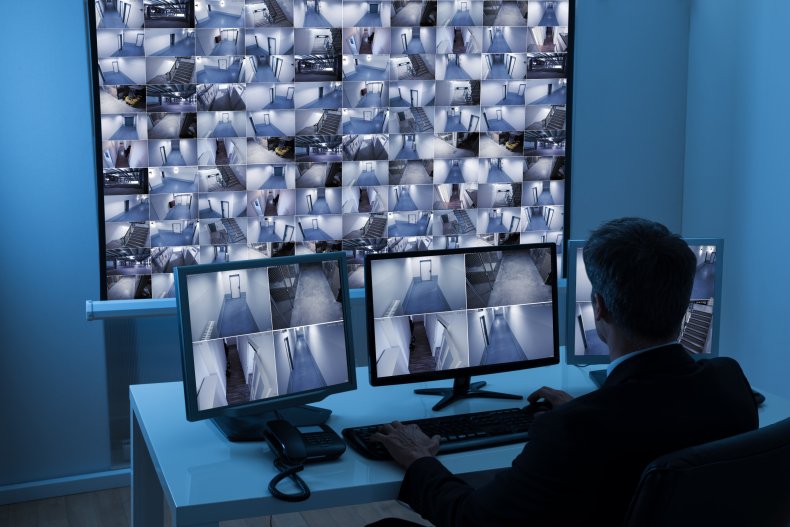 As of November 18, police had identified two of the women from video footage, but there are concerns that other cameras may be hidden in different locations.
"We are reviewing all the evidence available to us," Rubin said.
Police viewed Turner as a person of interest after footage was discovered of him positioning the camera in the back of the restroom stall and hurrying away.
Hidden cameras are a pervasive threat to privacy in a society centered on technology.
In October, Rudelmiro Santizo Perez was arrested in Texas as he attempted to leave the country. Perez allegedly placed hidden cameras inside restrooms at three medical facilities in Florida. When he was captured, Peres allegedly had over one million images on his cellphone.
"It was just one camera, and he would take it from his shift, from when I'm assuming, and place it during one of his shifts," detective Molly Anderson of the Palm Beach County Sheriff's Office told WFLX. "He continued to work his regular shifts and no one suspected anything."
Experts say the surveillance devices can be spotted if one knows what to look for.
If an ordinary device is placed in a strange place, be aware that a camera may be hidden inside of it. Be on the lookout for USB plugs pointed at a bed, shower or toilet. If you find anything you suspect of housing a camera, either attempt to disconnect the camera from its power source or place something in front of it to block the lens.
You can also use sweep a bright light, like the flashlight on your phone, through a darkened room. Hidden camera lenses will reflect the light, revealing their locations.