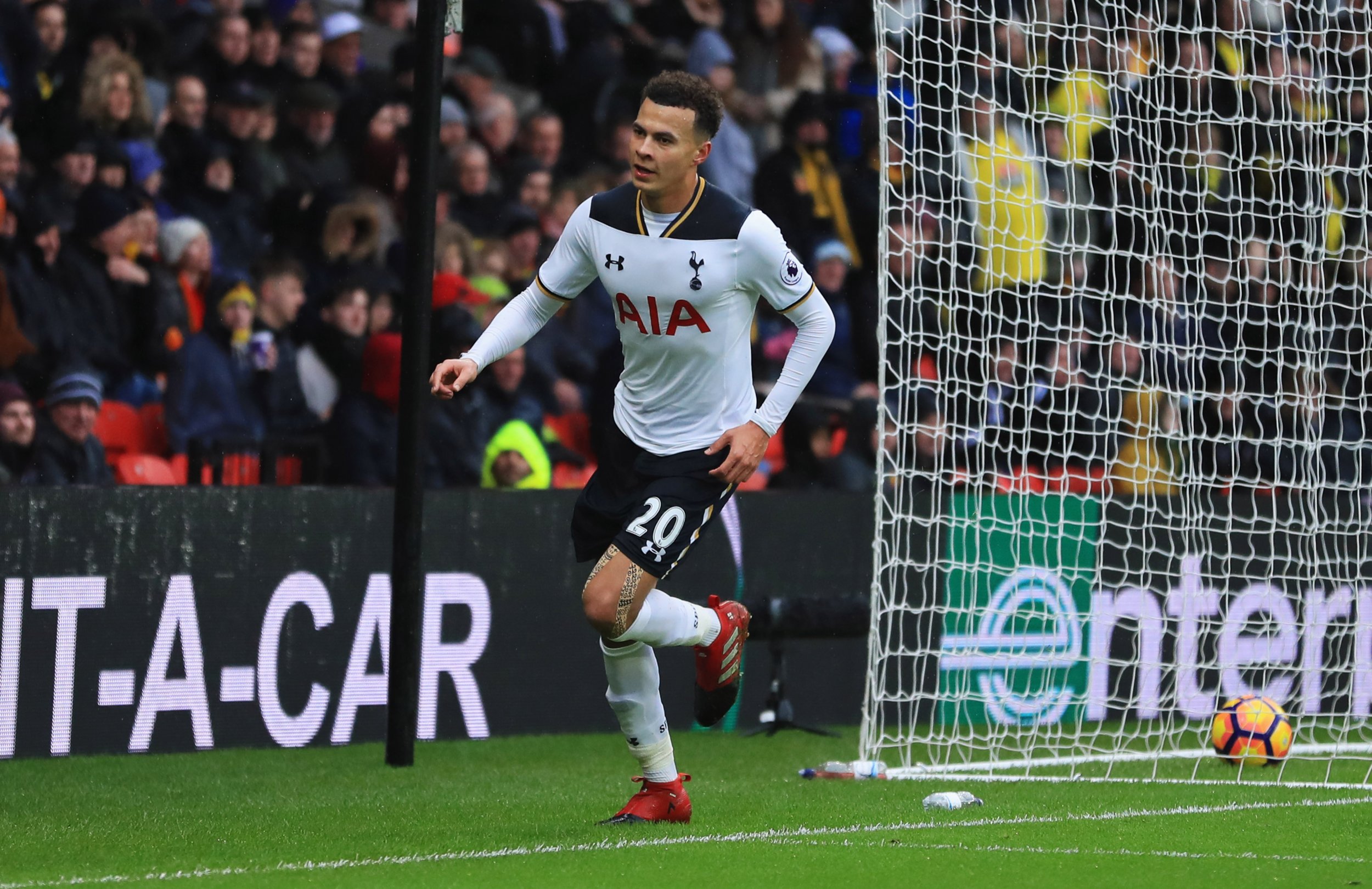 Tottenham Hotspur fans are well acquainted with the pain of losing a world-class attacker to Real Madrid.
The summer of 2013 saw Gareth Bale depart White Hart Lane for Real Madrid following one of the finest seasons in living memory from a British player, leaving Spurs fans to nurse their memories and chairman Daniel Levy with a world record £85.3 million ($104.3 million) transfer fee.
Dele Alli is nowhere near Bale's level yet and, given his manager Mauricio Pochettino's success in tying Spurs' best players down to new contracts, he will almost certainly not be leaving until later in his maturation process. Alli, remember, signed his own six-year deal in September.
Still, given recent history, a report in the Daily Mirror linking the 20-year-old with a £50 million transfer to Madrid may send a few nervous murmurs through the lilywhite half of north London. According to the newspaper, Madrid is "closely monitoring" Alli, who has eight goals in 18 Premier League appearances so far this season.
Madrid's transfer ban would put off any proposed deal until the summer. More likely, is that Alli signs on again to play at Tottenham's new ground, for another substantial pay rise. Until Europe's giants come knocking again, as they did for Bale.
About the writer
Sportswriter at Newsweek.