North Dakota's 28 GOP Delegates: Uncommitted and Potentially Decisive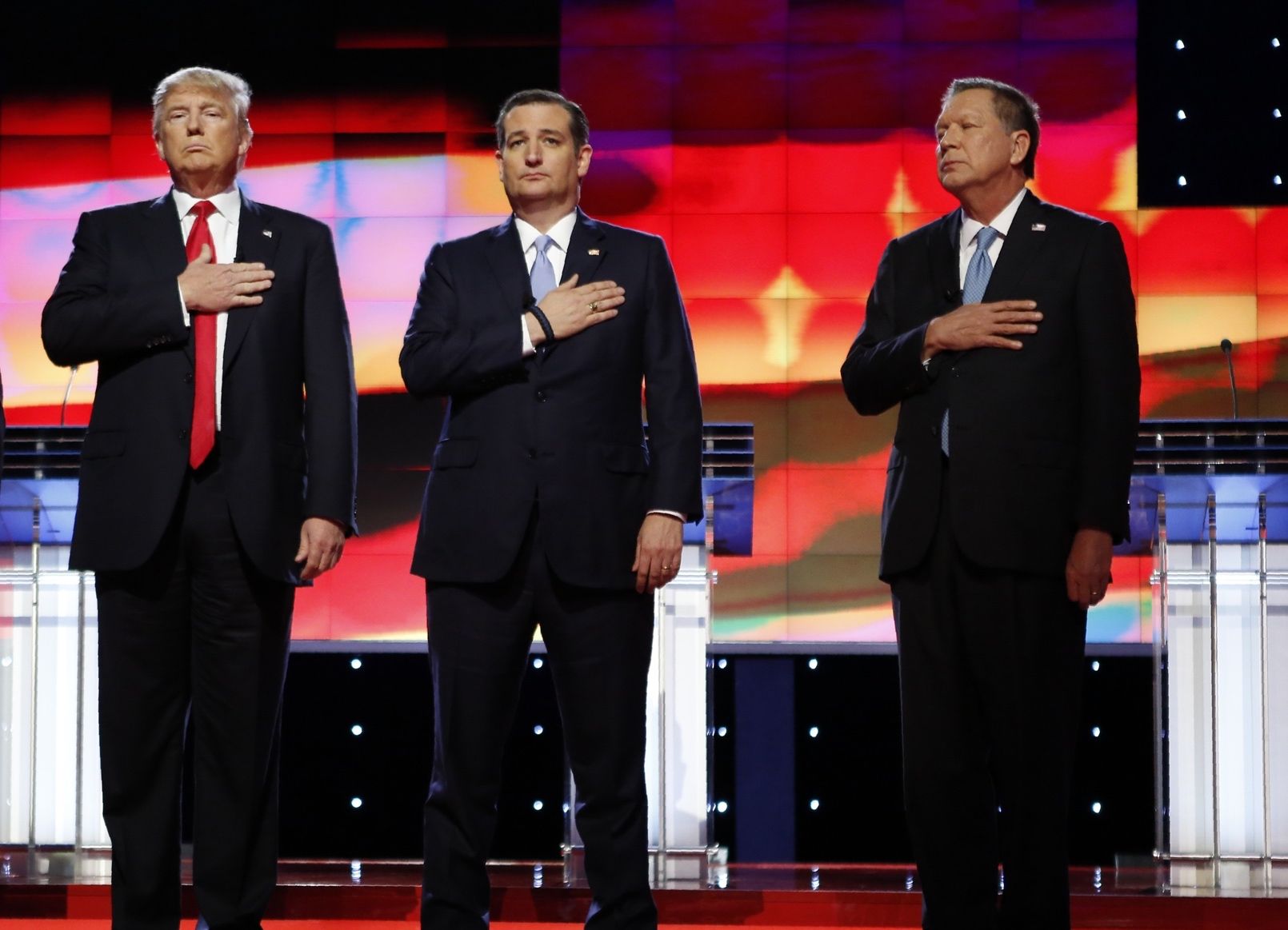 One of the least populated states in the nation may now play an outsized role in determining the 2016 Republican presidential nominee, as North Dakota selects its state delegates this weekend—but voters won't be going to the polls.
Instead, North Dakota's 28 delegates will be determined by party stalwarts selecting from a list of 105 individuals who applied for 25 voting slots—with two taken by GOP national committee members and one by the state Republican chairman, the Washington Post reports. Those 28 delegates are then free to support whomever they want, and are not bound to the three top contenders, Donald Trump, Ted Cruz and John Kasich, or anyone else for that matter.
The unpredictable nature of the delegate selection process has brought some of the candidates or their surrogates out to North Dakota—population 756,927—for the state's convention. Cruz was set to speak at the convention Saturday, Ben Carson will speak on behalf of Trump on Sunday, and ex-New Hampshire Sen. Gordon Humphrey will stump for Kasich Sunday, the The Wall Street Journal reports.
While front-runner Trump continues to stay way ahead in the delegate race, the pressure is on his increasingly troubled campaign to lock up the 1,237 delegates needed to clinch the nomination before the national convention, lest party insiders try to deny him the GOP nod via a contested convention. With 736 delegates, Trump needs to attract 55 percent of the remaining delegates to win the nod outright, according to the Journal . Would 28 delegates make the difference? It's starting to feel like every little bit helps in this topsy-turvy election cycle.
About the only thing assured about the North Dakota delegate process is that all 28 won't do much for Cruz, and would do nothing for Kasich. At 463 delegates, the Texas senator needs to win 86 percent of the remaining delegates to win the nomination outright, while Kasich's only shot at the nomination is via a floor fight at the national convention, according to the Journal .
North Dakota's 28 delegates may look even more attractive though, as the calendar turns to some of the larger states yet to award their delegates. Wisconsin's Tuesday primary—and its 42 delegates—looms large, with Cruz leading public opinion polls after Trump's recent flip-flops on abortion policy and the arrest of his campaign manager. Colorado follows on Friday, and New York's 95 Republican delegates are at stake April 19.