#DeleteFacebook: Twitter Users Urge People To Deactivate Accounts After Fake Nancy Pelosi Video Goes Viral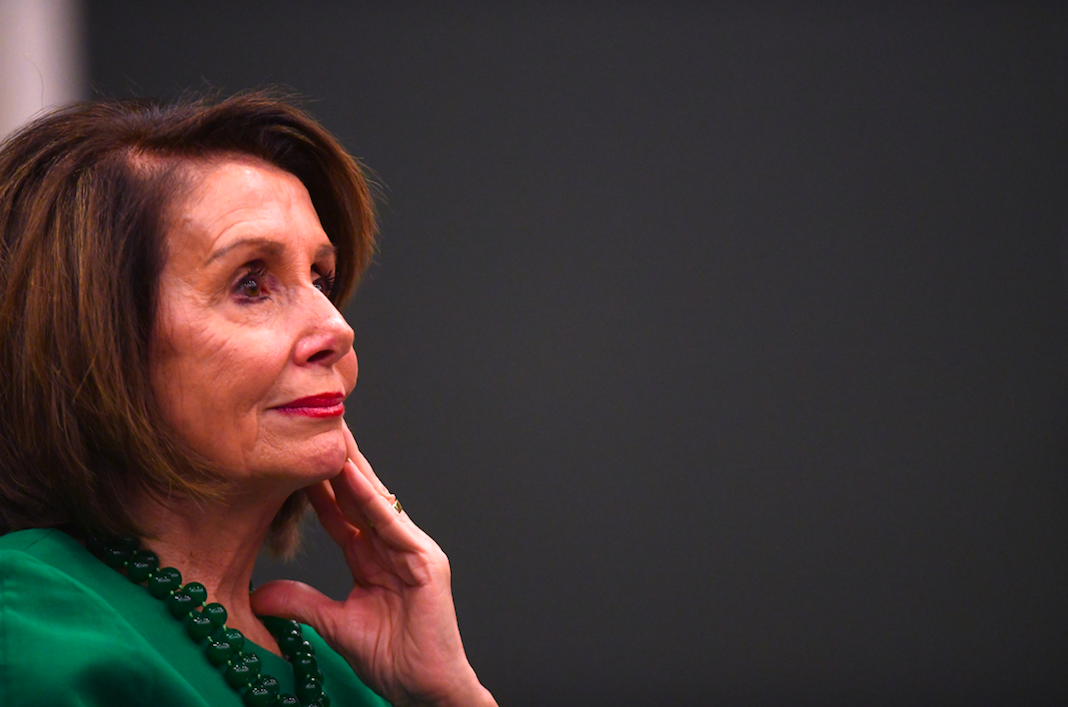 Thousands of Twitter users urged others this weekend online to delete their Facebook accounts after an altered video of Speaker of the House Nancy Pelosi went viral earlier in the week. The hashtag #DeleteFacebook was the top-trending topic nationwide on Saturday.
The fake clip was slowed down and doctored to make it appear as if Pelosi was drunkenly slurring her words at a Wednesday event in Washington, hosted by the liberal group the Center for American Progress. Even though the video is spreading misinformation, and YouTube has removed it, Facebook has refused to take it down.
It was posted to Facebook's conservative Politics WatchDog, and has been viewed 2.6 million times and garnered 46,000 shares and 28,000 comments. In the posts that followed, Politics WatchDog, who has 30,000 followers, asked if Pelosi should be "taking down."
The Washington Post was the first to flag the problematic video, which led the Facebook group to accuse the publication of being Fake News. "Independent fact checkers that Facebook users are pro-liberal and funded by the left. We're not a conservative news page but since the fake news Washington Post tagged us as such it made it easy for this independent fact checker to come after us," they wrote Thursday.
It was also tweeted—and then subsequently deleted—by former New York City Mayor Rudy Giuliani. President Donald Trump followed suit, posting a different altered video of Pelosi.
Facebook's policy is that they wouldn't remove the post, but they wouldn't promote it either: "We want to help people stay informed without stifling productive public discourse. There is also a fine line between false news and satire or opinion. For these reasons, we don't remove false news from Facebook but instead, significantly reduce its distribution by showing it lower in the News Feed."
This is just the latest in a series of gaffes Facebook has faced. Despite the spread of misinformation, they have a problem with fake accounts. CEO Mark Zuckerberg recently revealed the platform removed more than 2 billion bogus accounts between January and March, but he left out there are more active fake accounts operating than before, as Buzzfeed News reported. In the past six months, 5 percent of active Facebook accounts are phony, where, in the past, an estimated 3 to 4 percent of accounts were false.
Then there's also Facebook's problem with protecting users' data, with the company being hit with three investigations over its privacy practices last month. The investigation came after "hundreds of millions" of Facebook and Instagram user passwords were breached.