On Monday afternoon #DeleteFacebook made a comeback as a Twitter trend after it was revealed that Facebook head Mark Zuckerberg had held informal meetings and off-the-record dinners with conservative journalists, commenters and at least one Republican congressman in a Politico article, including Tucker Carlson and Lindsay Graham.
Many in the hashtag either reacted with scorn to the trend or in a supportive manner.
"I stopped actively posting on @facebook in 2016 after it was revealed that it helped elect the orange fecal smear. Now #DeleteFacebook seems like the best course of action. Yes, I'm still on IG but I feel it does less to push the trump agenda. Less older white supremacists", said actress Yvette Nicole Brown.
Others supported Zuckerberg's dinners. "Don't back down Zuckerburg! You don't have to worry about liberals actually following through with their #DeleteFacebook threats. Not a chance in Hell they can go without harassing people who don't think the same way they do. All social media platforms are safe," said Mary Mariacher.
According to Politico, the dinners began in July and are apparently Zuckerberg's attempt at circumventing the notion that Facebook is biased against conservatives. In June, President Trump threatened to sue Facebook and Google for said perceived biases.
This is a position disputed by presidential hopeful Elizabeth Warren, who bought advertising space on Facebook that purposefully included false information about Zuckerberg in the hope of pushing Facebook into removing political ads ahead of the 2020 election. Senator Warren's ad not only passed Facebook's factchecking committee but was spread far and wide across the platform.
"You're probably shocked, and you might be thinking, 'how could this possibly be true?' Well, it's not," said Senator Warren said in the ad. Her ad was a response to President Trump's recent Joe Biden-related ads, in which he accused Biden and his son Hunter of corrupt dealings in the Ukraine.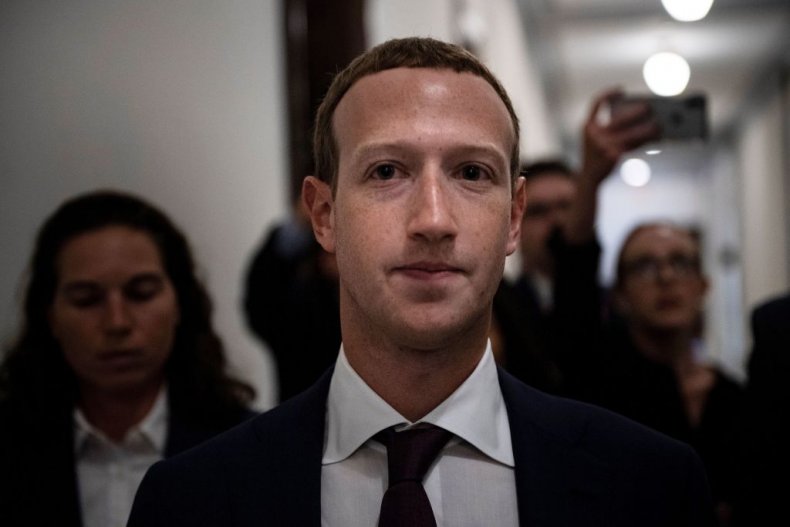 Warren has long derided the tech conglomerate and called for monopolies like it and Amazon to be broken up. Zuckerberg, in turn, was caught saying on a leaked audio recording that should Warren be elected in November 2020 that he would sue Warren if she went through with her plan to break up the monopoly as stated.
Warren repeatedly doubled down on her promise, swearing to "fix a corrupt system that lets giant companies like Facebook engage in illegal anticompetitive practices, stomp on consumer privacy rights, and repeatedly fumble their responsibility to protect our democracy."
"I'm under no illusions that he's a conservative but I think he does care about some of our concerns," said an anonymous source quoted by Politico.
Last summer, the topic trended (and it turns out did indeed encourage users to delete their Facebooks) after the Cambridge Analytica scandal broke.