Delhi Minister Calls Indian PM Narendra Modi a 'Psychopath'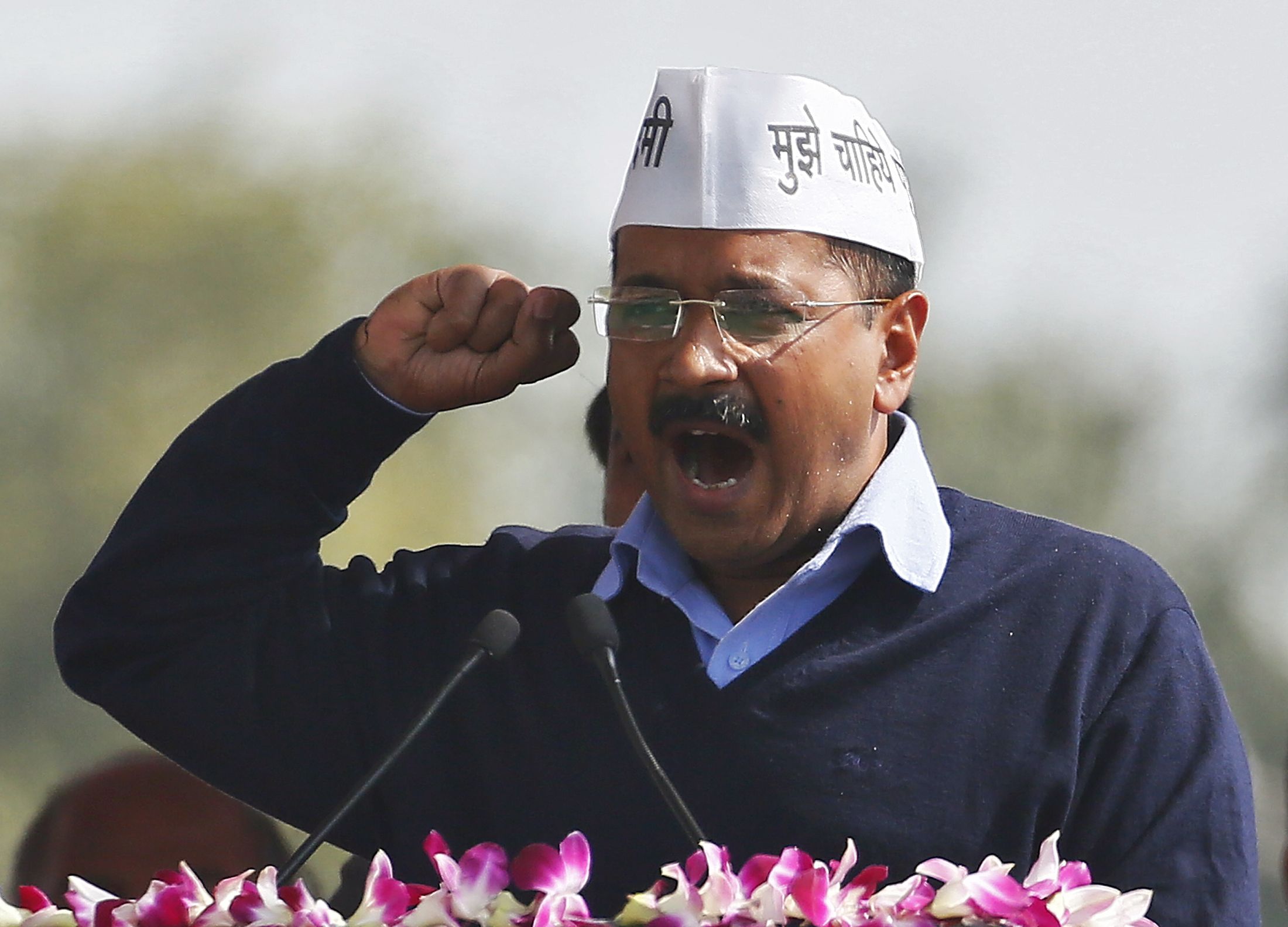 The Delhi Chief Minister Arvind Kejriwal said that his office was raided by a government agency on Tuesday, blaming the incident on Indian Prime Minister Narendra Modi and branding him a "psychopath."
Kejriwal is accusing the Central Bureau of Investigations (CBI) of carrying out the raid, but a CBI official, speaking to Reuters on condition of anonymity, said that investigators were not searching Kejriwal's office.
The official said the target of the raid was the principal secretary of the Delhi government, Rajendra Kumar, whose office is nearby. Kumar is the subject of a corruption investigation.
"Modi is a coward and a psychopath," Kejriwal wrote on Twitter. "When Modi couldn't handle me politically, he resorts to this cowardice."
He added: "CBI lying. My own office raided. Let Modi say which file he wants? If CBI had any evidence against Rajendra why didn't they share it [with] me."
Kejriwal, leader of the anti-corruption Aam Aadmi party, came to power in New Delhi earlier this year in what was the first major local election defeat for Modi's ruling BJP party.
The pair have embarked on a power struggle over several issues since Kejriwal's victory in February, such as control over the Indian capital's police force, pollution, and the selection of bureaucrats. Both are sworn enemies after standing against each other in Varanasi during the country's 2014 general election.
Parliamentary Affairs Minister Venkaiah Naidu criticized Kejriwal for his outburst against the Indian leader.
"It has become a fashion of the Delhi chief minister to quarrel with the central government and take the name of the prime minister for each and everything," he told reporters on Tuesday, in quotes carried by Reuters.