Deliver for the Heartland, Help Close the Divide | Opinion
Again in the 2020 election, like 2016, the voters of several Midwestern swing states were the agents directing political change. The "Blue Wall" of Michigan, Pennsylvania and Wisconsin flipped thanks to a massive turnout for Joe Biden, particularly among African Americans. But Donald Trump maintained strong support in rural areas and from voters in former industrial communities experiencing long-term population loss and economic decline. Contrast this result with the support Biden got from communities where residents are better educated and sporting vital new economies.
The election revealed underlining asymmetries in economic opportunities and optimism about the future among Trump and Biden voters. Residents of many Heartland communities were struggling, even before the pandemic knocked them about further. The new Biden administration and Congress must listen closely to their needs and act quickly to deliver, or in future elections they will continue to turn on the political establishment.
What are Congress and the next administration to do? Delivering for the Heartland can reduce our political polarization and help restore the national harmony we all crave. This year's Chicago Council of Global Affairs report A Vital Midwest: The Path to New Prosperity included several possible steps for revitalizing the region. They include:
A real infrastructure agenda focused on the needs of the Heartland, home to some of the nation's oldest, most battered and costly to repair infrastructures, as well as the greatest concentration of industrial relics like brownfields. New, good jobs could be developed if Congress were to pass a national infrastructure package that repairs aging water and sewer systems, roads and highways; modernizes airports and public transportation systems for post-pandemic safety; supports communities to build climate change-resilient infrastructure and that extends high-speed internet access to every community, and every student—essential in an economic landscape shaped by COVID-19.
A national place-focused economic development strategy: We've written previously about making accelerating growth and enhancing innovation in the Heartland a national priority. And while many former industrial communities have turned an economic corner, others remain adrift. The next administration can package existing federal economic development assistance programs (the Economic Development Administration, the Department of Agriculture, small business supports) and focus them on newly designated communities and regions in transition, while expanding their focus to support worker adjustment to dislocations brought by artificial intelligence, accelerated automation and COVID-19.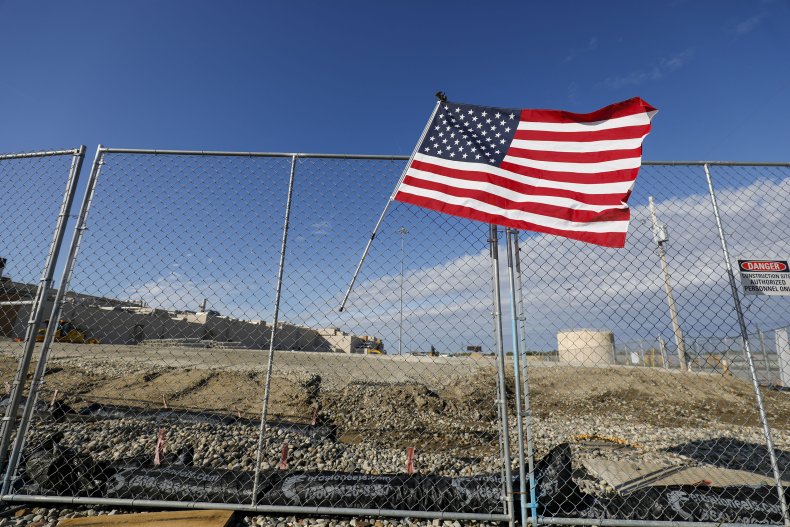 Build emerging-sector innovation hubs: The Heartland has an impressive innovation infrastructure in the form of numerous top colleges and universities, that generate a big share of the nation's talent. To create good-paying jobs and businesses in emerging sectors, the next administration should focus federal R&D investment through an expanded network of university institutes in emerging sectors like energy, water, agriculture/food systems, mobility, health care and information technology. The Heartland can certainly compete for this investment. The federal government can also catalyze creation of state and local investment funds to expand venture and early-stage capital investment that commercializes new technologies and grows new businesses in the Heartland.
Green economic leadership: The next president, joined by state and local, public and private sector leaders can set goals and enact policies that support carbon reduction, water conservation, regenerative and sustainable food systems and new mobility options, such as autonomous delivery. The Heartland can be the region that develops and deploys cutting-edge resilient infrastructure, and new sustainability technologies, in energy, agriculture, manufacturing, housing and community design. We can also leverage our abundant natural assets with enhanced federal support for restoring waters and waterfronts, preserving parks, woodlands, forests and farms. These actions also serve as a deliberate talent attraction strategy.
Leadership in new ag / food systems: The Heartland faces the challenge of continuing to meet the increasing demand for high-quality and safe food in a hungry world, all while increasing the opportunities for rural communities and doing so sustainably. It is home to the most productive farmland in the world, leading agricultural and food companies and respected academic and research institutions. Those strengths, combined with targeted investments, can extend COVID-19 recovery to "left-behind" people and places. The U.S. has historically supported agriculture with the Farm Bill (annually about $21 billion), and with the recent trade relief and pandemic support, the total approaches $70 billion. This level is not sustainable, nor can farmers be successful when such a high percentage of their revenue depends on federal support. Reexamining and repurposing a portion of these federal dollars towards agtech startups, carbon capture markets, tuition programs for ag / food students, regenerative practices and attracting new farmers can all support a rural renaissance.
A GI Bill for workers: The Heartland has higher than national shares of adult workers with just a high school education, and those workers are increasingly being displaced due to technology and automation. They need a guarantee of an advanced education, as Michigan and Tennessee have proven can be effective, affording the skills to land a good job in growing fields that demand greater technical education (health care, advanced manufacturing, broadband installation, communications software to support remote work and education). A new GI Bill for Workers can be forged by breaking down federal funding silos, packaging current workforce, trade adjustment, aid to needy families (TANF), education and other resources to help states deliver a financial guarantee for adult worker credentialing—and catalyzed by a very modest federal investment of pandemic relief funding.
Portable pensions, health care and rewired employment security system: The pandemic has revealed our worker safety net and support system—meant to help workers transition from dying jobs to new ones—was in tatters. Workers need federal policies that create incentives for states to develop public-private portable pension, savings and health care programs, modernize unemployment insurance systems and extend coverage permanently to contract, part-time and so-called gig workers—to maintain worker security and support mobility in a changing labor market.
The nation needs to grow. It is imperative we pull together and advance policies that will accelerate our economic rebound and spread the emerging new economy to more people and places. In doing so, we will help residents find economic opportunity, security and a newfound optimism about the future. It would go a long way toward a nationwide recovery.
Paul Schickler, former President, DuPont Pioneer (now Corteva) and founder of III Ag which provides consulting services to ag tech. John Austin Directs the Michigan Economic Center and is Nonresident Senior Fellow with the Chicago Council on Global Affairs and the Brookings Institution. @John_C_Austin.
The views expressed in this article are the writers' own.