Delivering Education Through Text Messages: A More Effective Way to Teach | Opinion
We get texts everyday - from friends, loved ones, and coworkers. What if those same texts could teach us something? What if they could teach everyone, everyday?
During my freshman year at Babson College, I was running a nonprofit called TILE (tile.org) and doing work with a group of students in Yemen. I was trying to figure out how to get educational resources to the most remote areas of the war-torn country, and soon learned that I couldn't send textbooks or even deliver online courses because Yemen's access to internet is extremely limited.
After banging my head against a wall for months, I figured out that the most effective way to deliver education would be through text messages. While only a fraction of the world has consistent internet access, over two-thirds have access to SMS.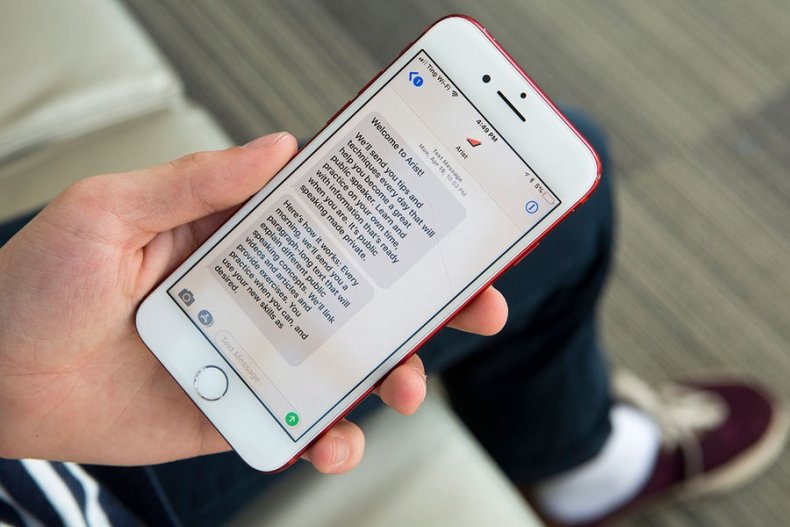 As a teaching medium, I came across studies from Stanford and Penn State that showed texts are amongst the most effective ways to learn and retain information. If you're wondering why, it's because texts meet users where they're at (on their phones) and break down concepts into bite-size chunks.
To test the idea, I worked with my close friend, Riley Wilson, and a few professors at Babson to develop the first text message course, which focused on entrepreneurship, and then ran a study with over two hundred students. The response was overwhelmingly positive, with the vast majority of students liking text message learning more than any other form of digital learning.
You might be wondering how a "text message course" actually works. Every morning, students were texted about two screen-lengths worth of content (around 1,000 characters) explaining a certain concept or case study in depth, typically ending with an assessment. (You can try out a course here: lrn.st/trial).
I recruited two co-founders to make something greater out of the idea, and we began to build Arist (short for Aristotle), the first text message learning platform.
At this point, it's probably important to mention that our team was entirely remote for the first seven months of the company. Ryan Laverty, one of my co-founders, had been my roommate for over a year and was now spending the semester in San Francisco. Joe Passanante, our other co-founder and the one responsible for building out the platform, was a longtime friend of Ryan's who I had actually never met in person. I wouldn't recommend this approach for everyone, but we ended up working really well together.
When you're working remote, the hardest part is staying on the same page when you're apart all day and making sure everyone is balancing everything well. It's important to communicate constantly, keep a cadence of updates and transparency, and have very clearly defined roles and responsibilities. Occasional team dinners over Zoom and phone calls just to say "What's up?" never hurt either.
We spent months testing different use cases and verticals and found that, in addition to being an amazing teaching tool abroad, texts could change education as we know it right at home. For example, for corporate training officers looking to train thousands of employees, Arist was a perfect solution. We realized that we needed to focus, and decided to pursue the corporate training market before jumping into other use cases.
After seven months, summer came and our team finally got together to start working full-time in Boston, in a Babson College accelerator called Summer Venture Program. We started having conversations with Fortune 500 clients, ramping up product development, and making a lot of changes to our platform based on what our customers and users were saying.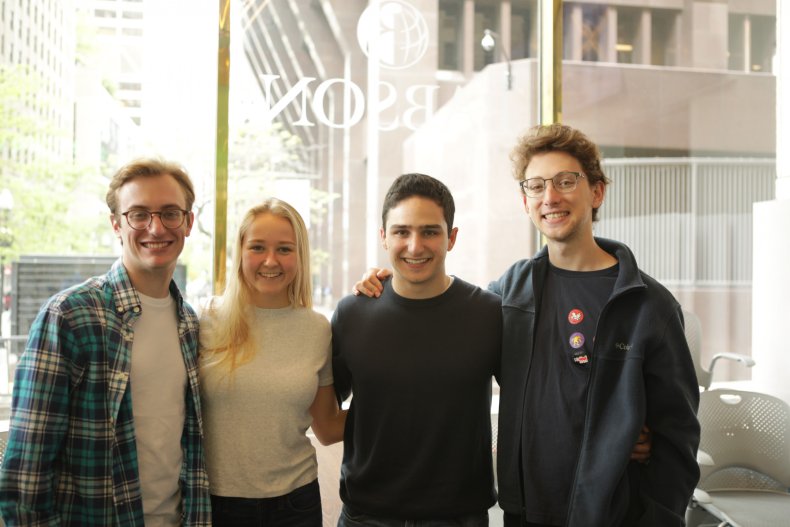 It's important to remember that startups have a lot of ups and downs. You could land a huge pilot from a large company and then have the whole system go down -- it's all about being prepared for anything. When we first launched our platform, our email system crashed and we couldn't get emails for two weeks, missing out on tons of leads. It was devastating, but dwelling too much on the error would have also killed our rate of progress. We realized that as long as we seriously considered feedback from our mentors, kept putting our next foot forward, and focused on the future, we could overcome anything.
As well, putting faith in team and mission rather than day to day accomplishments was the only way we were able to persevere and do long-distance for so long. We trusted each other and had the same core values, and if you enjoy the people you're creating with and believe in where you're going, everything else can be figured out. That's where the fun part is: building something people love alongside people you enjoy being around and empowering.
Michael Ioffe is a rising junior at Babson College and one of the founders of Arist.