Delivery Driver Explains How 'Tip Baiting' Hurts Drivers in Video Viewed Over 4M Times
A man's journey to drive for DoorDash for 100 consecutive days taught him a lot about the world of delivering food. One thing he quickly learned was that some customers tip bait in hopes of getting their food faster.
According to Owen Lindstrom, or @owenlindstrom1 on TikTok, tip baiting is the practice of promising a large tip to a delivery driver in order to get a delivery quickly before changing the gratuity to a lower amount.
"One of the worst things that you can encounter as a delivery driver is tip baiting," Lindstrom says in a TikTok video from December 3 that has received more than 4.8 million views. He has over 89,000 followers on his account where he shares his experience as a food delivery driver.
He also shares information and advice for his viewers including why tip baiting affects delivery drivers so much.
In the video, Lindstrom explains that within food delivery apps, customers have the ability to edit the driver's tip.
"Tip baiting is when a customer offers a large tip to get their food faster and then take away the tip at the end," Lindstrom says. "While it's good to protect the customer from having bad service by holding a tip over your head, it leaves a big opportunity to screw over their driver with tip baiting."
Delivery drivers are complaining about customers "tip baiting" them in order to get their delivery faster. One delivery driver said that "tip baiting" is one of the worst things a driver can encounter while working.
Last December, tip baiting on the popular grocery delivery service Instacart got so bad that a U.S. senator from Hawaii called for a potential investigation by the Federal Trade Commission (FTC).
Senator Brian Schatz sent a letter to the CEO of Instacart voicing his concerns about the service's tipping system.
"Shoppers choose which orders to take based on the expected compensation, which is largely driven by the estimated tip," Schatz wrote. "By permitting customers to 'bait' shoppers with high tips that are then revoked, your company's compensation policy enables this deception."
Schatz said that shoppers, who are employed by Instacart to fulfill mobile shopping orders in grocery stores and deliver them to customers' homes, are deceived by high tips when they are allowed to be reduced by customers after the order is fulfilled.
After Schatz's letter, Instacart changed their tipping policy from allowing customers three days to edit a tip to now only 24 hours, The Verge reported.
In Lindstrom's video, he says there is not much to do to fight tip baiting but suggests trying to find an area that doesn't tip bait and only deliver there.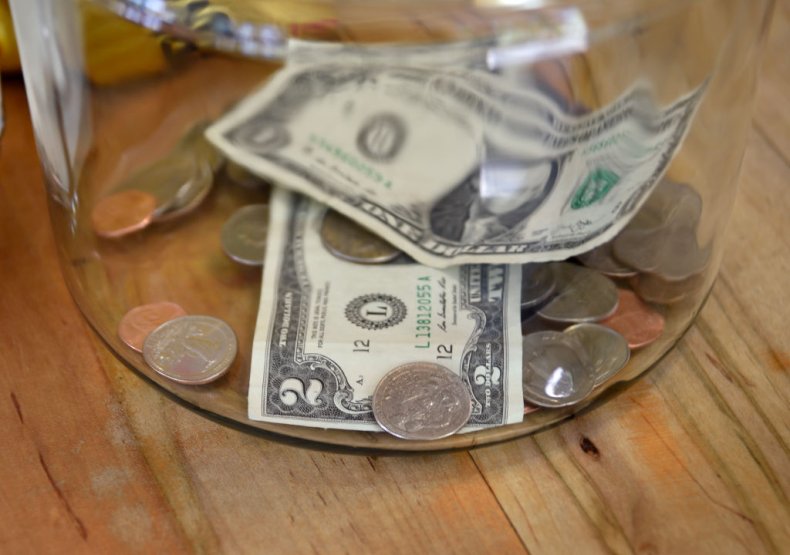 More than 8,195 users commented on Lindstrom's post, many of which mentioned how ridiculous it was that customers could tip their delivery drivers before the order was even delivered. But some were divided on the issue.
"Tipping beforehand shouldn't be a thing anyway," one user said. "Besides obvious reasons, it gives entitled drivers power over your access to food. Some are greedy."
"There's been dozens of drivers on here posting videos about not touching deliveries if the tip is too low. Of course people are going to 'tip bait,'" another comment read.
Others mentioned that it isn't fair to make employees rely on tips in order to make a profit at work.
"Customer should have all the power, but tipping shouldn't exist at all," one user commented. "Just pay the workers properly."
"Normalize companies paying their employees enough instead of relying on tips," another comment read.
Newsweek reached out to Lindstrom for comment.