More than 25 Percent of Delivery Drivers Say They Taste Customer's Food, Study Finds
A disturbing new report indicates that more than a quarter of delivery-food drivers sample their customers' meals before dropping them off.
The study, conducted by US Food, examined the habits of both delivery customers and drivers. It indicated a full 28 percent of delivery drivers have taken food from an order. And 54 percent confess they are often tempted by the smell of the food they're bringing to customers.
"We're sorry to report that sometimes, impulse gets the best of deliverers, and they violate their sacred duty by taking some of the food!" the organization said in a statement.
Asked if they minded if their driver took a few fries, the average response was 8.4 out of 10, with 1 signifying "no big deal" and 10 signifying "absolutely unacceptable." Not surprisingly, nearly 85 percent of respondents said they'd like restaurants to use tamper-evident lids or labels.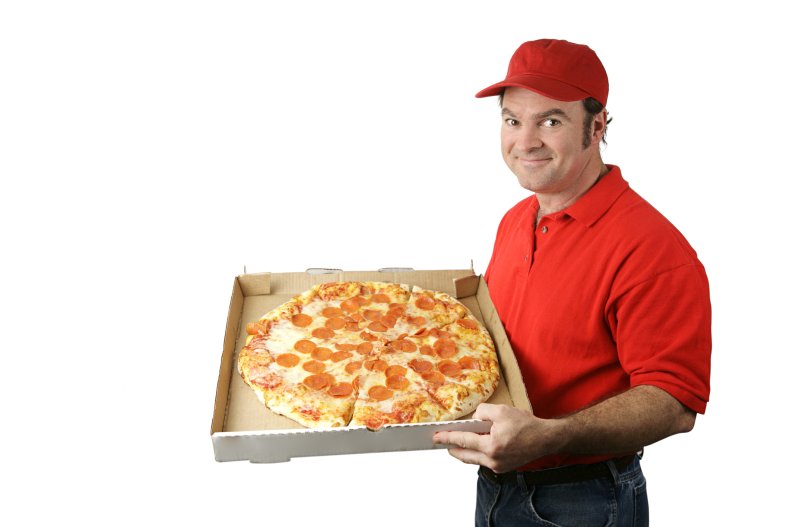 The most common complaints were a bit more expected, though: In all, 17 percent of delivery diners complained their food was not warm or fresh, while 16 percent complained the food arrived late.
But the drivers had some gripes of their own: Some 60 percent complained of receiving little or no tip, while nearly 40 percent said their customer's instructions were too unclear.
US Food surveyed 497 American adults who identified as having worked as a deliverer for a food delivery app like UberEats, Grubhub, DoorDash, or Postmates between May 9 and 13. It also interviewed 1,518 American adults who have used the apps.
According to the survey, the average American has two food delivery apps on their phone and uses them up three times per month.
The industry is booming worldwide: Just Eat, the UK based food-delivery service just announced a proposed merger with Dutch rival Takeaway.com that would create the one of the world's largest food delivery platforms. In 2018, the two services had combined orders coming to $8.1 billion.
Takeaway.com acquired Switzerland's Foodarena in June 2018 and snatched up Delivery Hero's Germany operations for $1.03 billion in December.
Some apps have been criticized for usurping drivers' tips: Last week DoorDash, the largest food-delivery app in the U.S. admitted it guarantees a base pay that includes gratuity. If customers tip more than expected, the company pays drivers less. DoorDash says it is revising its policy to give drivers the full tip in addition to their minimum base wage.