Man Who Allegedly Beat Elderly Couple and Left Cop Unconscious Is Arrested
A man has been arrested after a police officer in Delaware was found unconscious while responding to reports of an assault.
Corporal Keith Heacook, of the Delmar Police Department, was dispatched to an address in the 11000 block of Buckingham Drive in the Yorkshire Estates Community, following reports of a fight in progress at around 5:12am, Sunday, April 25.
A 911 caller said that suspect Randon Wilkerson, 30, was inside their home and being disorderly, fighting with other residents of the house, and destroying items.
Moments later, a separate 911 call came from a neighbor across the street stating he and his wife had been assaulted by a male subject.
Police said Wilkerson knocked on the back door of the elderly couple's home and was met by the 73-year-old male victim.
Wilkerson, it is alleged, then struck the man numerous times with a glass object before entering the home and repeatedly assaulting a 76-year-old female with the same object before fleeing the house.
When Heacook was not responding to his dispatchers after arriving at the first address, additional officers, along with a Wicomico County Sheriffs Office Deputy and a Delaware State Trooper, were sent to the scene.
Officers then found Heacook unconscious in the residence.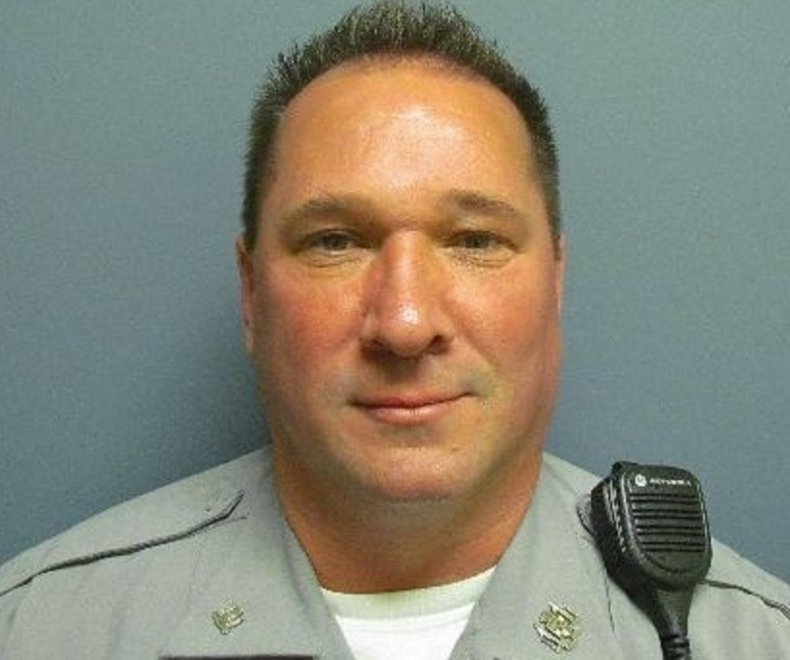 Delaware State Police said at this point in the investigation it is unclear what happened inside the home, but the officer had been involved in a physical altercation.
Heacook was transported to the TidalHeath health care facility in Salisbury, before being taken to Shock Trauma in Baltimore with significant head injuries.
Both the elderly victims sustained significant injuries during the attack, and were transported by ambulance to local hospitals. The female victim was later transported to Shock Trauma in Baltimore.
Wilkerson was found by police at the back in the house where the first 911 call came from. He was arrested and charged with first degree attempted murder, two counts of first-degree assault, two counts of possession of a deadly weapon during the commission of a felony, third degree assault, burglary and terroristic threatening.
Wilkerson is being held at the Sussex Correctional Institution on a $451,000 cash bond.
"Corporal Keith Heacook is a 22-year veteran and has been employed with our department since 1998," Chief Ivan Barkley, of Delmar Police Department, said in a statement.
"He is a husband, son, brother, and father. Keith is fighting for his life right now and he needs your prayers along with the elderly couple who were also injured.
"Members from the Delmar Police appreciate the outpouring of community support as we continue to move forward. We appreciate the support from the Delaware State Police, Wicomico County Sheriffs Office, Maryland State Police, and all other agencies who responded and are assisting with this investigation."