Dog Found Dead Between Delta Airlines Flights
A dog on a Delta Airlines flight was found dead in its cage during a transfer stop in Detroit while on a flight from Arizona to New Jersey on Wednesday, the dog owners and airline said.
Alejandro the Pomeranian was on a Delta Airlines flight from Phoenix, Arizona to Newark, New Jersey on Wednesday and was placed in a kennel hold in the cargo hold of the plane. Michael Dellegrazie, who owned Alejandro with his girlfriend, said on Good Morning America on Saturday that they followed the airline's rules of having Alejandro undergo a physical before the flight from Phoenix to Newark.
The couple, who were moving from Phoenix to Newark, were shocked to find their dog dead and want to know what happened.
"I want to know what happened," said Michael Dellegrazie, one of Alejandro's owners told Good Morning America. "The dog is not a pet. He's a member of our family."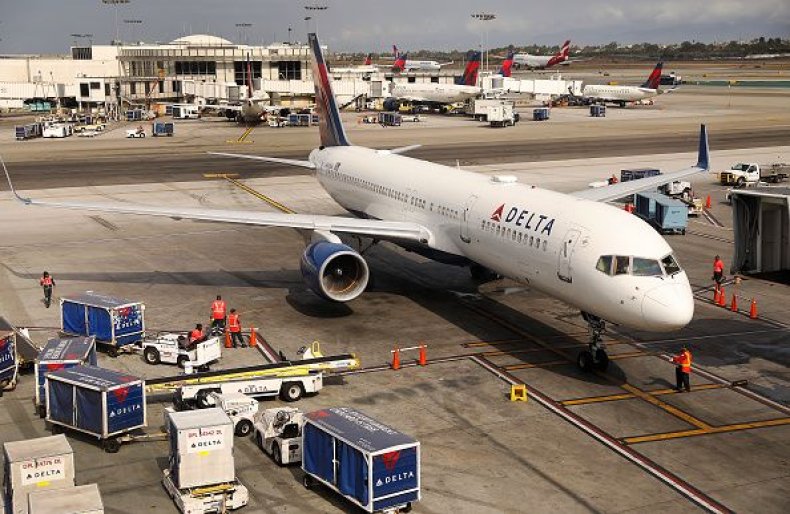 Dellegrazie's attorney, Evan Oshan, told Good Morning America that the plane had made a stop in Detroit and Alejandro was checked on.
"There was a stop in Detroit at approximately 6 o'clock in the morning," Oshan told Good Morning America. "Alejandro was checked on. He was fine. Then approximately at 8 o'clock and 8:30 in the morning, the dog was again checked on. He was dead, and there was vomit in the cage, according to Delta."
But, a spokesperson for Delta Airlines said Alejandro was pronounced dead after an airline employee had checked on the dog in between transfers Detroit to Newark, New Jersey. According to the spokesperson, the dog was not transferred onto the flight from Detroit to Newark.
In a statement to Newsweek, Delta Airlines said they are working with Alejandro's family and are conducting a review of the situation.
"We know pets are an important member of the family and we are focused on the well-being of all animals we transport. Delta is conducting a thorough review of the situation and have been working directly with Alejandro's family to support them however we can. As part of that review, we want to find out more about why this may have occurred to ensure it doesn't happen again and we have offered to have Alejandro evaluated by a veterinarian to learn more," the statement read.
The Delta spokesperson also told Newsweek that the airline offered the couple several times to perform an independent necropsy on Alejandro, but was turned down.
The news comes just a few months after passengers blamed a United Airlines flight attendant for the death of a 10-month-old puppy after asking the family it was required of them to put the dog in an overhead bin. Since the incident, lawmakers introduced "the WOOF Act," which would force the Federal Aviation Administration to give fines for dogs kept in overhead bins if passed.
Correction: This story has been corrected to clarify that the dog was found dead in between transfers during the flight.
Dog Found Dead Between Delta Airlines Flights | U.S.