Delta Airlines to Ban Emotional Support Animals on Flights Longer Than Eight Hours, Support Animals Four Months Or Younger Not Allowed On Any Flights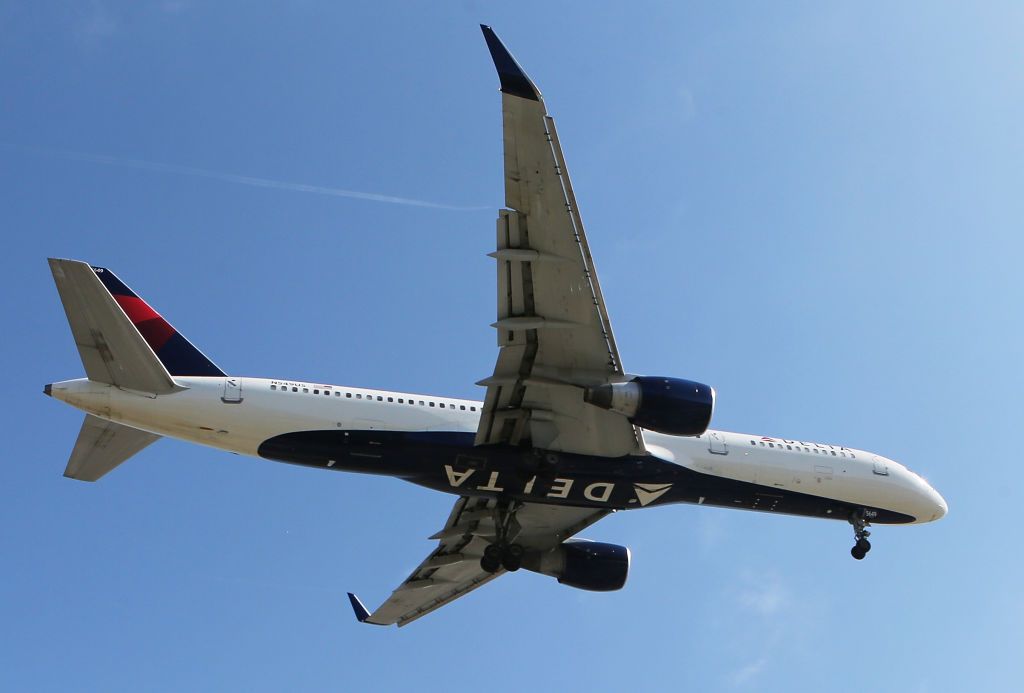 Delta Airlines will be making a big change to company policies just as the Christmas travel season heats up.
According to a report from Market Watch, Delta announced on Monday that emotional support animals will no longer be allowed on flights over eight hours in length, beginning on Dec. 18.
Read more: United Airlines criticized for continuing flight after passenger had seizure
Additionally, emotional support animals four months or younger will not be allowed on any flight. That policy will also go into effect on Dec. 18.
The change, Delta says, is tied to the safety of customers and to allow the airline to better service the needs of passengers with documented needs, such as veterans or individuals with disabilities who might require a service animal.
"These updates support Delta's commitment to safety and also protect the rights of customers with documented needs—such as veterans with disabilities—to travel with trained service and support animals," John Laughter, Delta's senior vice president, corporate safety, security and compliance, said.
An 84 percent increase in incidents involving emotional support animals in 2016 and 2017 is another component to the change, the airline said, citing instances of "including urination/defecation, biting and even a widely reported attack by a 70-pound dog," Market Watch reports.
The airline's new policy regarding animals younger than four months old is in line with the vaccination policy from the Centers for Disease Control.
The eight-hour flight limit also falls in line with the U.S. Department of Transportation's Air Carrier Access Act.
"For a flight that is scheduled for eight hours or longer, airlines may require documentation stating that your animal will not need to relieve itself, or can do so in a sanitary way," the act says.
According to the act, airlines can determine if an animal is a service animal through the "verbal assurances of an individual with a disability using the animal, looking for physical indicators such as the presence of a harness or tags, requiring documentation for psychiatric support animals and emotional support animals, and observing the behavior of animals."
Additionally, animals are expected to maintain certain guidelines while aboard the aircraft, including the animal not blocking a space that must remain clear for safety. Airlines, however, are not allowed to keep an animal from boarding the plane because the animal makes a passenger or crew member uncomfortable.
But all animals are expected to behave, the act reads: "An animal that engages in disruptive behavior (ex. barking or snarling, running around, and/or jumping onto other passengers, etc. without being provoked) will not be accepted as a service animal."
Delta estimates that it flies over 700 service animals a day, an increase of 150 percent since 2015.
Delta is not the first airline to enact a ban on emotional support animals, American Airlines changed its policy in July. Under the new policy, American prohibits goats, hedgehogs, insects, amphibians, goats, and animals with tusks, hooves, or horns.
United Airlines also changed its policy following the company's refusal in February to allow an emotional support peacock to board a flight. United Airlines cited a 75 percent increase in emotional support animals in one calendar year and, like Delta, a significant increase in incidents related to those animals being on board.