Delta Flight Attendant Allegedly Removed Several People From Plane Over Cellphone Airplane-Mode Argument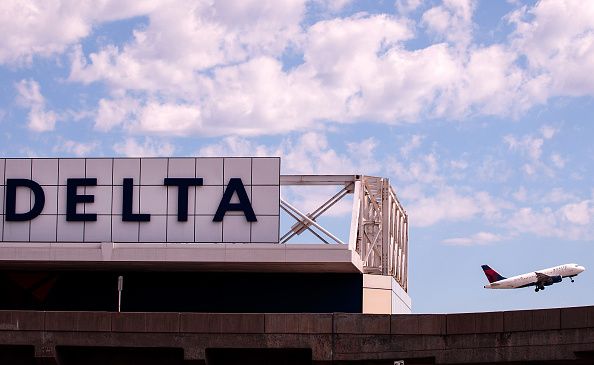 A Delta Airlines flight attendant reportedly removed several passengers from a plane at Fort Wayne International Airport in Indiana after an argument with a customer over a cellphone.
Robyn Rodgers, also known as DJ Reborn, posted to Instagram that she was "unfairly rejected" from Delta flight 4257 on Saturday after a female flight attendant asked her if her cellphone was in airplane mode. According to Rodgers, the flight attendant stood over her as she switched her phone to airplane mode.
"I told her 'I know how to turn on airplane mode, you don't have to stand over me,'" Rodgers wrote in her Instagram post on Wednesday. "She became agitated and said, 'If you're gonna act like that we can go back to the gate and you can get off.' I held up my phone to show her that airplane mode was on."
The flight attendant reportedly left after Rodgers placed her phone on airplane mode, and then returned to say that Rodgers was being removed from the plane. Rodgers said the flight attendant accused her of not listening to her several times, but, according to Rodgers, the attendant had only asked her once to put her phone in airplane mode. Rodgers asked what she could do to resolve the issue so they could take off, and the flight attendant said she should "comply."
"I repeated that I had and she argued I did not," Rodgers wrote.
Rodgers said four adults and a child were removed from the flight, including a Latina woman who had come to her defense. In another video in the Instagram post, one person said it was unclear from the video what had initially angered the flight attendant.
SkyWest spokesperson Marissa Snow told USA Today that the Delta Connections flight was operated by SkyWest airlines and that SkyWest was reviewing the reports from the flight. SkyWest was also working to follow up with the passengers who were removed from the plane, she said. Rodgers posted to Twitter on Thursday that she still had not heard from the airline.
Rodgers also said the airline did not give those who were forced off the flight hotel accommodations, but a Delta Airlines representative told CBS46 that it did provide accommodations to those who had to stay the night.
In response to the incident, the airline tweeted to an angry social media user that it was investigating the situation after some on social media had accused the airline of racial discrimination (Rodgers is black).
"Our employees reflect our culture of treating all people with dignity and respect, and if we aren't doing that, we aren't doing our job. We're looking into it now," Delta Airlines tweeted.
Newsweek has reached out to Delta Airlines and to Rodgers for comment but had not heard back at the time of publication.