Delta Gave Out 'Creepy' Napkins That Encouraged Passengers to Share Phone Numbers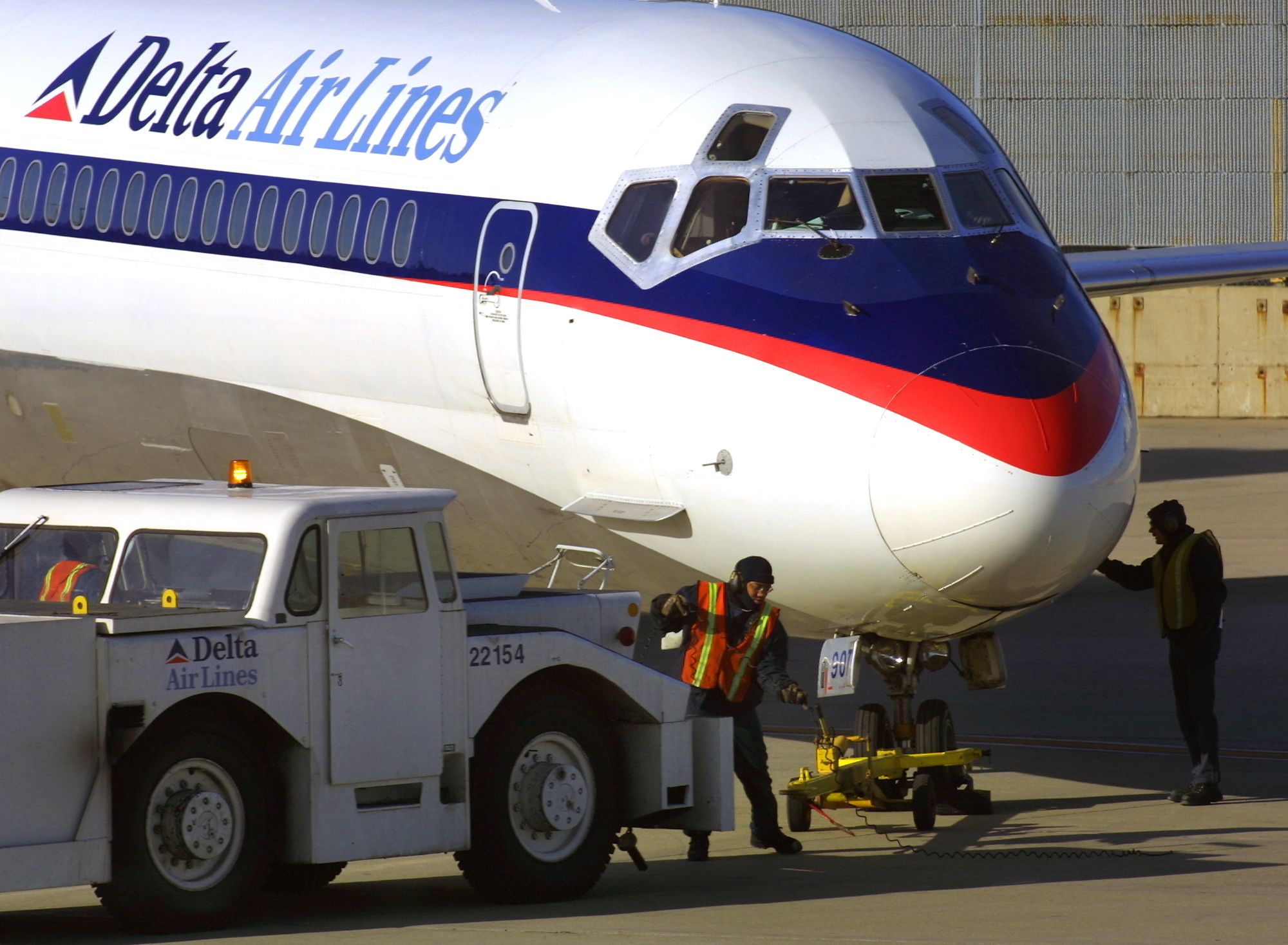 Napkins provided on Delta Air Lines flights encouraged passengers to write down their contact details and give them to someone onboard that they wanted to flirt with.
In what some branded a misjudged move, the napkins carried Diet Coke logos and the words: "Because you're on a plane full of interesting people and hey… you never know."
There were also instructions on the other side, with space to write down a name and number, which said, "Be a little old school, write down your number and give it to your plane crush."
Some people felt queasy about the prospect of surrendering their details to a stranger. One person tweeted that the napkins were "creepy," pointing out that "no one appreciated unsolicited phone numbers in the 'good old days' and they sure as heck don't want the number of someone who has been gawking at them on a plane for hours today. Not a good look."
Another wrote "Napkins received from @Delta on Wednesday flight seem unintentionally creepy, especially after reading the smaller print. Swing and a miss, @DietCoke." Another tweeted: "Remove these napkins they are creepy."
In a statement to Newsweek, Delta said: "We rotate Coke products regularly as part of our brand partnership, but missed the mark with this one. We are sorry for that and began removing the napkins from our aircraft in January."
Coca-Cola said in a statement to Newsweek: "We sincerely apologize to anyone we may have offended. We worked with our partners at Delta to begin removing the napkins last month and are replacing them with other designs."
However, some praised the airline for attempting to get people to socialize on board. Ashley Bergin tweeted: "Thanks Coca-Cola and Delta for encouraging people to TALK to one another, make new friends, or do anything besides stare mindlessly at phones. But don't you know it's practically illegal to flirt these days? Sad world, but nice try and not creepy."
Brent Hunter tweeted: "I support you and those cute ass napkins! Lol, people always finding a way to be mad. Sincerely- a happily partnered male looking at the lighter things in life."
Delta hit the headlines in November when a pilot messaged a passenger on the gay dating app Grindr during the flight, saying "I see you're on my flight. Enjoy the ride to Chicago."
This story has been updated to include statements to Newsweek by Coca-Cola and Delta Air Lines.