Delta Cabin Fills With Smoke, Passengers Evacuated
Panic struck passengers landing at Denver when their plane had to be evacuated after the cabin filled with smoke.
The Delta Flight 1854 had landed from Detroit at 8 p.m. on Tuesday night and was on the taxiway when smoke started coming out of the vents.
One passenger, MJ Davidson, told Denver's 9News people started shouting when masks did not drop down and the doors were not opened immediately.
"Everyone was kind of yelling, like, 'Hey, there's smoke coming out of the vents. What's going on? Open the doors. Why aren't the masks dropping down?'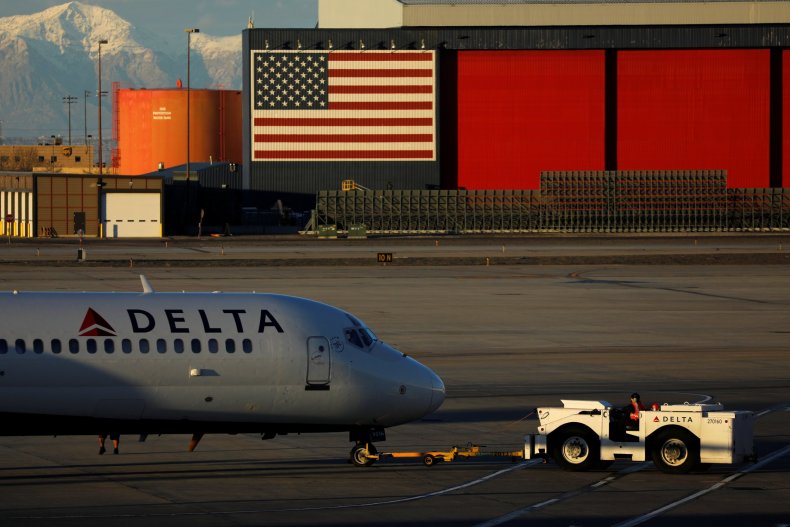 "After a couple of minutes, the flight attendant was like, 'Everyone get low to the ground and cover your mouth with a blanket, or clothes, or whatever you have.'
"And maybe a minute later, they finally made the call to evacuate the plane. And she yelled, 'Evacuate the plane,' and seconds later, the doors popped open. We all jumped down the slide and got out of there as fast as we could."
The MD-90 plane had 146 passengers on board and left at 4 p.m. Tuesday from Detroit's McNamara Terminal.
DJ Semenza told CNN: "The oxygen masks never came down and people began to freak out. The crew tried to keep calm and eventually called for an evacuation."
The airline said some passengers may have suffered minor injuries including smoke inhalation, but there was no sign of fire. Passengers left the Boeing MD-90-30 plane, which was built in 1999, via slides and over the wing.
In a statement, it added: "Airport response vehicles met the aircraft out of an abundance of caution and customers were transported to the terminal via buses.
"The safety of Delta's customers and crew is our top priority and we apologize for the concern this situation has caused." The airport resumed normal operations soon after.
Delta Cabin Fills With Smoke, Passengers Evacuated | U.S.