Delta Flight Crew Forced to Restrain 'God' After He Tries To Enter Cockpit
A Delta Airlines flight to New York had to return to San Juan, Puerto Rico, on Wednesday when a man declared he was God and tried to break into the cockpit.
Flight attendants were able to restrain the man with the help of other passengers.
It was shortly after takeoff that Carlos Ramírez, 30, shouted "I am God! Tomorrow San Juan is going to disappear! I came to save the world and I'm going to end terrorism!"
Ramírez then tried to break into the cockpit but, according to Delta, the cockpit door remained secure through the incident and Ramírez was quickly restrained.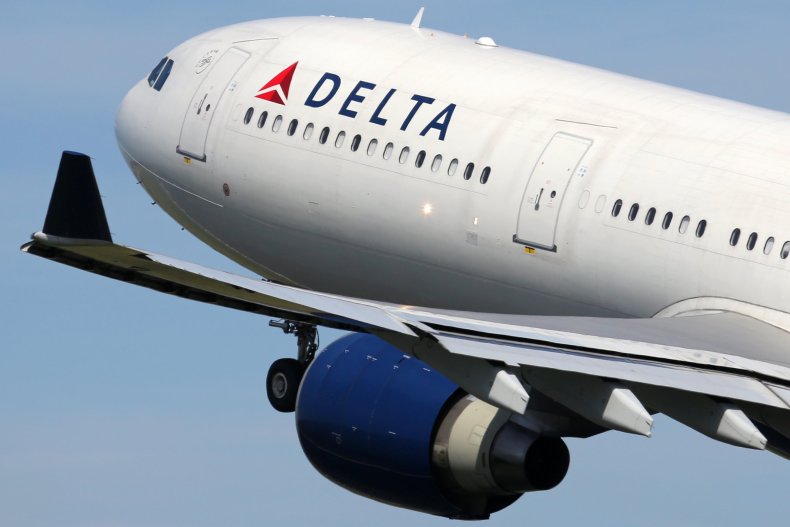 Passenger Moraima Garcia Rohena told the New York Post the plane was still climbing when Ramírez started walking to the front. "When he got to the middle of the plane the flight attendants tried to stop him. They said, 'Stop! Stop! You cannot be walking." But Ramírez kept marching forward toward the cockpit.
"The flight attendants—three of them—stood up and told him he cannot be there," recalled Rohena. "They told him, 'You need to back off!' Then he tried to open the cockpit door. He banged on it but he couldn't get it open."
Another passenger, Jacob Colon, told the Post "I was about to beat up the guy myself."
"He delayed our flight. He gets on the plane. He starts talking about Jesus this, the world was going to end and the plane was going to crash—just another fool."
Colon, who admitted he had only flown once before, praised Delta: "they were able to turn that plane around real fast."
Another flyer, Aereida Diaz, said she was reminded of the September 11 attacks: "I thought it was a terrorist attack. I always think the worst when something like this happened in a plane, after 9/11."
Flight 579, a Boeing 737-900ER aircraft, returned to Luis Muñoz Marín International Airport in San Juan, where police took custody of Ramírez. The case has now been turned over to the FBI. (Early reports indicating the pilot of Flight 579 arrested Ramírez were inaccurate.)
The plane, which carried more than 160 passengers and a six-member flight crew, eventually landed at New York's John F. Kennedy International Airport at 1:10pm, more than two hours late.
In a statement, Delta Airlines said, "Delta applauds the quick action and professionalism of the crew."