Actress Marlee Matlin Calls Out Delta Airlines for In-Flight Entertainment Not Having Closed Captions for the Deaf and Hard of Hearing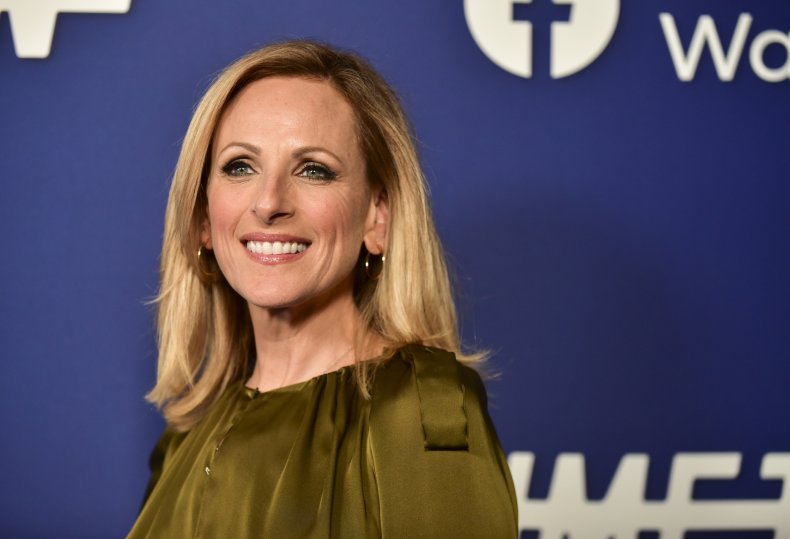 Actress Marlee Matlin criticized Delta airlines for its limited options for deaf and hard of hearing customers. In a message shared on the Switched at Birth star's Twitter account on Thursday, Matlin called the airline out for its lack of closed caption offerings in the in-flight entertainment.
"Sad to see that my preferred airline, @Delta, flight 1998 has provisions for various languages and audio description for in-flight entertainment but no closed captions for deaf and hard of hearing flyers," she wrote with the hashtags #noaccess and #ADACompliance.
Matlin appeared to be trying to watch a live news program during her flight.
Delta responded to the tweet and noted some of the airline's aircraft did have closed caption options for the hearing impaired, however, some devices still needed to be upgraded.
"Thanks for keeping us accountable as we work to create more inclusive experiences. Most of our aircraft w/ seatback screens have closed captioning. We apologize that your flight does not have this feature yet & we appreciate your patience as we work to upgrade our fleet," Delta wrote on Thursday.
The airline suggested another route Matlin could take to get closed captions, but it required downloading an app. "As an alternative option, you can access closed captioned Delta Studio content via Gogo Entertainment app on your personal electronic device," Delta wrote.
Matlin replied: "But why is audio description a feature of accessibility available but not captioning? And how would I have known that??"
Closed captioning is available on more than 110 movies and TV programs offered on Delta's in-flight entertainment suite, Delta Studio, under the airline's new IFE system. In a phone conversation with Newsweek, a Delta spokesperson said that 89 percent of Delta aircraft with seatback screens had closed captioning, but a small number of planes were still awaiting upgrades to the new IFE system. Closed captioning on the airline's live TV service is still in the developmental phases but flyers could access the live feed with closed captions if they watched through the Delta Studio app on their personal devices.
Delta had been in communication with Matlin for the past year and had invited the actress to meet with the airline's Advisory Board on Disability to discuss some of her concerns, however, they were unable to meet face-to-face. Delta said Matlin did send over some suggestions of things the company could change to provide more accessibility to hearing-impaired flyers, however, many of Matlin's proposals—including ideas pertaining to closed captioning on in-flight entertainment—were already under development, according to Delta.
"Accessibility is important to us and while most of our aircraft with seatback screens have a wide variety of closed-captioned content, unfortunately, Ms. Matlin's flight has not yet been upgraded to include this feature. We apologize and are working diligently to upgrade our remaining fleet," Delta added in a statement emailed to Newsweek.
Matlin did not immediately respond to Newsweek's request for further comment.
Matlin, who is the only deaf actor to receive an Academy Award to date, has long rallied for closed-captioning and more accessibility for people who are deaf and hard of hearing. Her work with the National Association of the Deaf helped push the Federal Communications Commission to impose closed captioning requirements on streaming services including Netflix, Hulu and Amazon. Since 2014, the streaming giants have had to offer closed captions for customers or face fines similar to those imposed on traditional broadcast television.
"With so much technology out there, there were still holes and people were being left out," Matlin told ABC News when the new rule first passed. "There's no excuse in this day and age with so much technology out there that's there's not sufficient and 100 percent accurate captions."
This article was corrected as Matlin was not invited to sit on the Advisory board but rather meet with the group to discuss changes.