Delta Passenger Fined $500 For Taking Apple From Airplane Into U.S.
A Delta Air Lines passenger claims she was charged $500 for carrying an apple handed out on the plane through U.S. Customs.
Crystal Tadlock, from Arvada, was flying from Paris back to the U.S. and was stopped by a Customs official, who searched her bag and found the fruit.
Tadlock said flight attendants had given her the apple during the trip and she had put it in her bag as she wasn't hungry. She planned to save it for the second leg of her flight to Denver, USA Today reported.
But on landing, she was pulled up by a Customs official.
"He had asked me if my trip to France was expensive and I said, 'yeah.' I didn't really get why he was asking that question, and then he said 'It's about to get a lot more expensive after I charge you $500,'" Tadlock told Fox31 Denver.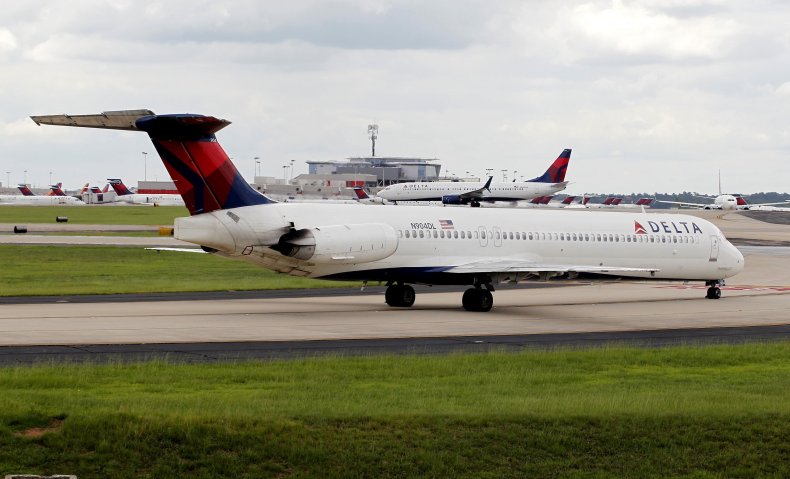 Despite asking if she could simply discard the piece of fruit in the trash, or eat it, Tadlock was told that was not an option.
The frustrated passenger said Delta should either have not passed out fruit on the flight, or should have issued a reminder to passengers that they could not take it into the U.S.
According to regulations from U.S. Customs and Border Protection: "It is best not to bring fresh fruits or vegetables into the United States" and all fruit must be declared for inspection, with failure to do so potentially resulting in a fine.
"It's really unfortunate someone has to go through that and be treated like a criminal over a piece of fruit," she added.
Tadlock is planning to challenge the fine in court.