Delta Passenger Forced to Sit in Seat Covered With Feces or Miss the Flight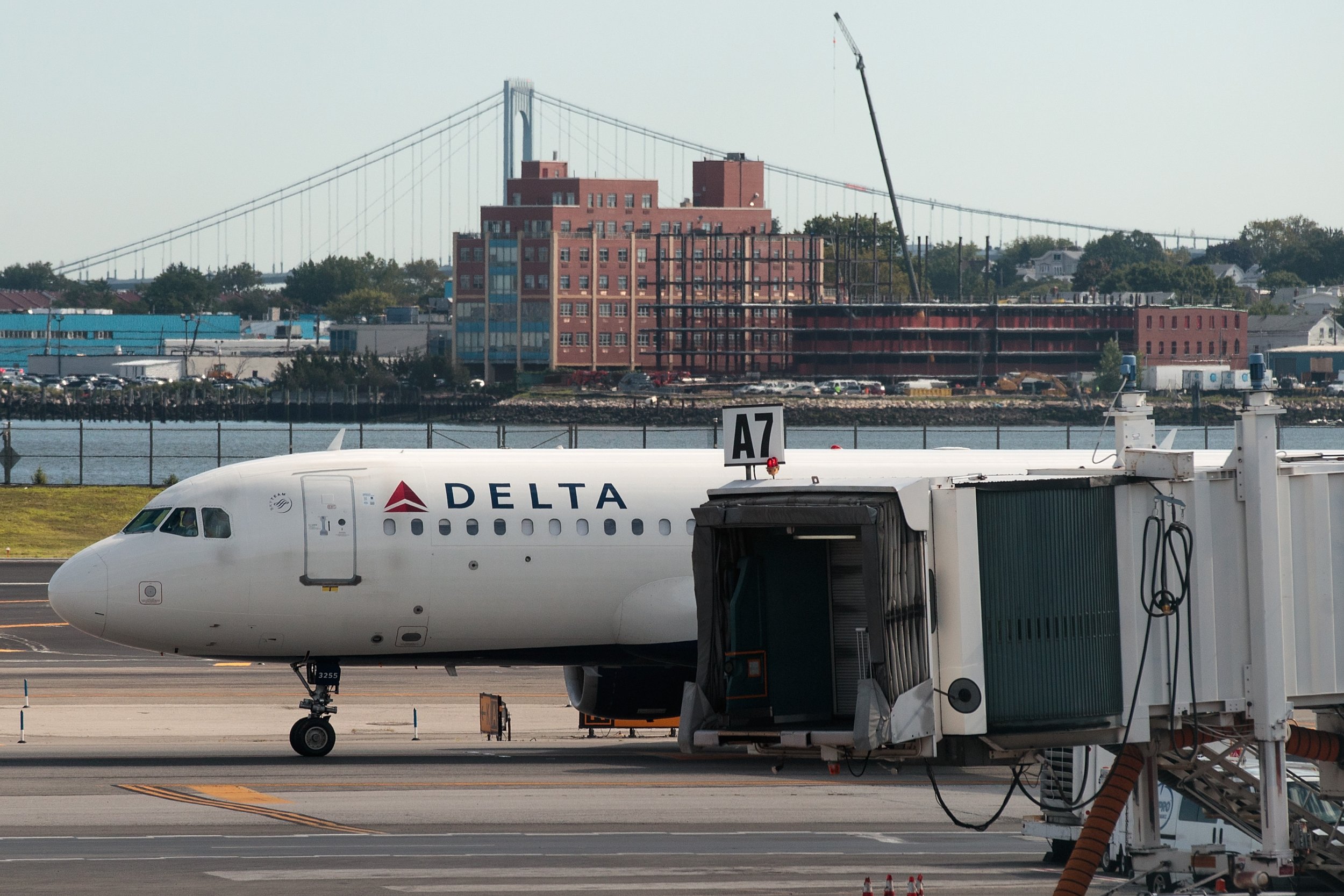 A Delta Air Lines passenger flying from Atlanta to Miami on November 1 was allegedly told that he could either sit in a seat that was covered with feces or be left behind.
Matthew Meehan, of Michigan, said that after boarding the Delta flight he quickly discovered not only a bad smell—but feces on the seat, floor and wall of the plane. After sitting in the mess, he said the crew gave him two paper towels and a bottle of gin to wipe it off him in the lavatory.
The passenger told Yahoo Lifestyle that when he emerged from the bathroom—expecting the seat to be disinfected—the flight was still boarding as normal. He said he was told: "That's not our responsibility, someone from the gate needs to take care of that. We are in the middle of an active boarding. We're busy. If you want, you can get off the plane and talk to somebody."
Meehan said he spoke to a manager. "She said, 'If the cleaning crew didn't do their job, that's not my problem," Meehan told Yahoo Lifestyle. "So I said, 'Can we get that cleaned up so I can sit down?' [and] she says, 'Sir, it's almost time for that plane to leave. You can sit in your seat or you can be left behind.'" Meehan told ABC Action News he was forced to remain seated and place a blanket over the mess.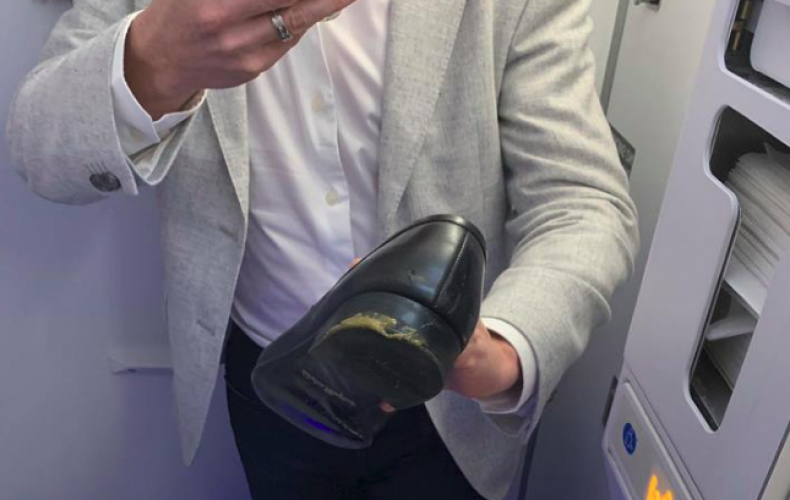 After landing, the passenger published photos of his feces-covered shoes on Facebook and hit out at the airline. The post has since racked up hundreds of comments and shares.
"Is this even legal?" he wrote. "This is a health code violation! Delta was made aware of the feces from the prior flight before my flight boarded and no one checked to see if it was clean, I was allowed to board unknowingly and sat in it covering myself in sickness and disease. No apology, no care, and was told to deal with it by Atlanta Red Coat. I'm shaking. I'm disgusted."
In a statement, a Delta Air Lines spokesperson apologized. The statement read:
"On Nov 1, an aircraft operating flight 1949 from Atlanta to Miami was boarded before cleaning was completed following an incident from a previous flight with an ill service animal."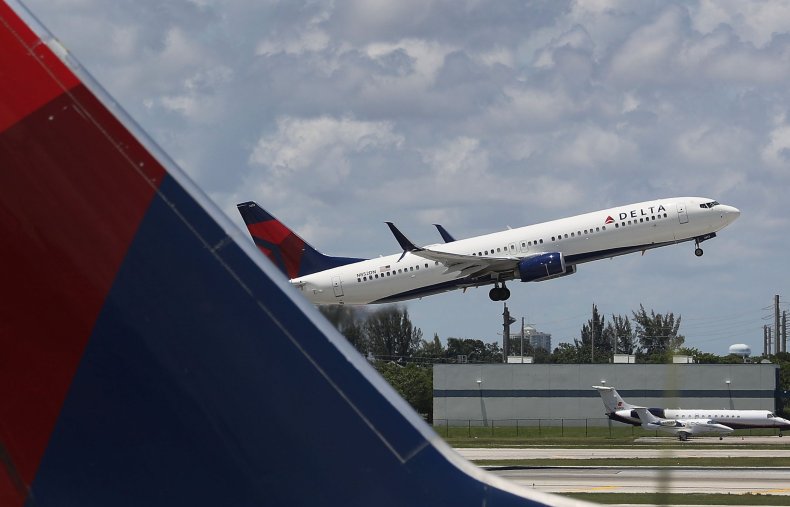 It continued: "Delta apologizes to customers impacted by the incident and has reached out to make it right, offering a refund and additional compensation. The safety and health of our customers and employees is our top priority, and we are conducting a full investigation while following up with the right teams to prevent this from happening again. Upon landing in Miami, the aircraft was taken out of service to be deep cleaned and disinfected."
Meehan said he was offered 50,000 miles in compensation, but may take legal action instead.
"I'm a diamond medallion and a million miler," he told Yahoo Lifestyle. "If this is how they treat their top tier, I can't imagine how they treat people who aren't part of the SkyMiles program."