Delta Passenger Says She Was Sexually Assaulted on Flight and Given $200 Coupon to Make Up for It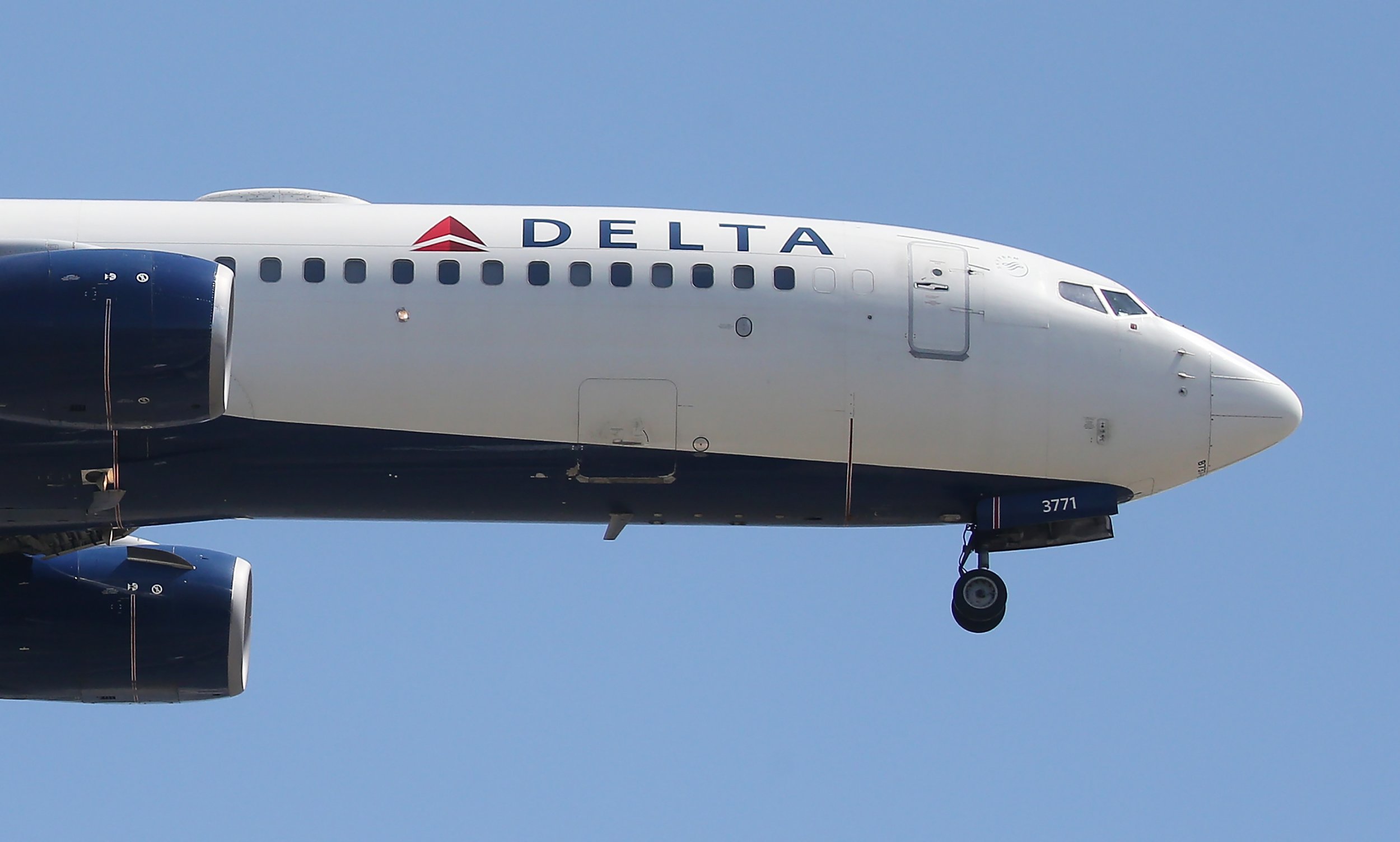 A woman said she was offered a $200 travel voucher by Delta Air Lines after she complained that she was sexually assaulted onboard one its flights
Delany Luh, 23, said she was assaulted by a male passenger on June 16 on a flight from Chicago to Los Angeles.
In a series of tweets, Luh explained she was sitting between two men she did not know. After falling asleep during the trip, she woke up to a "drunk man with his hands down my leggings."
"In a state of panic, I freaked out and began crying to get the flight attendants attention. Once I calmed down, they changed my seat for the remainder of the 2 hours left and told me they would handle the situation when we landed."
Luh said she was then escorted off the flight when it landed in Los Angeles, where she assumed the man, whom she believed was called Will, would be arrested.
"Unfortunately, I was let down by the staff at Delta who let the man go," she said. "I was left humiliated, violated, scared and filled with anxiety.
"In the end all Delta did was gave me a weak $200 voucher that didn't even cover my flight cost to get to my destination. Police officers arrived on the scene where I told them what had happened and they explained that Delta did not follow the correct protocol for this incident."
Delta confirmed that the cabin crew moved Luh to another seat after she had complained about a male passenger during the flight.
"The safety and security of our customers is our top priority, and we do not tolerate harassment or assault of any kind," a spokesperson told Newsweek.
"After deplaning, Ms. Luh first informed a Delta agent that she had been improperly touched on the leg by another passenger during her flight.
"Immediately upon learning this information, Delta reported the incident to local and federal law enforcement for their handling. We will continue to cooperate fully with the FBI in their investigation of this situation. We also reached out to Ms. Luh for more information on this incident."
The company also apologized to Luh via Twitter, adding the suspect's behavior was "absolutely unacceptable." Luh responded to the tweet by instructing the company to contact her attorney.
"I'm telling you all this so if this were to ever happen to anyone else please stand up & USE YOUR VOICE," Luh said.
"Had I put up more of a fight for myself, Will would've probably not walked away a free man while I was left devastated that nothing could be done. Don't let society and fear keep you quiet."