Delta Passenger Who Filmed Viral Rant Now Feels Bad After Susan Peirez Suspended From Government Job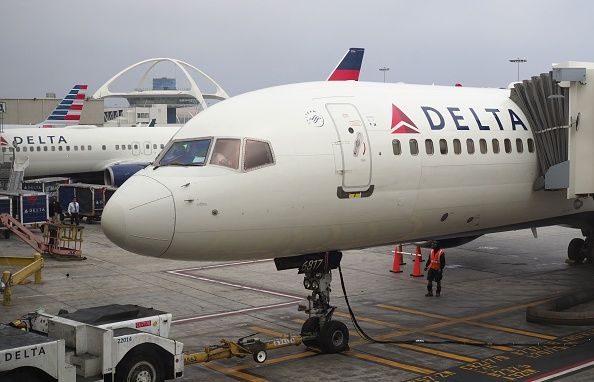 The mother traveling on Delta Airlines who filmed fellow passenger Susan Peirez shouting at her says she now feels bad that Peirez lost her job after the video went viral.
Marissa Rundell, 19, shared a video of the altercation she had with Perez on a February 6 flight that resulted in Peirez being escorted from the plane at John F. Kennedy International Airport in New York.
"This lady thought she was going to be rude to me and Mason now she has no way home today," Rundell wrote on Facebook, sharing the video of Peirez shouting at her and her 8-month-old son.
"Thank you to the lovely Delta flight attendant for not letting this woman bully us. Karma is a b----," she added.
Rundell claimed in her post that Peirez shouted at her after she asked her to stop cursing in front of her son, resulting in Peirez telling Rundell to "shut up and shove it." She also verbally assaulted a member of cabin crew who intervened.
But the altercation resulted in Peirez being suspended from her $95,000-a-year job with the New York State Council on the Arts—a result that left Rundell with regrets.
"I kind of feel bad for this lady," she told Inc. "I don't know her story, she doesn't know mine. It might have been a misunderstanding. I was sharing [the video] for family members, and it started going crazy.
"This was a one-time thing and it happened. ... I totally was caught off guard with everyone who has been watching it," she added. "I didn't even realize that many people could see what I was posting."