Delta Pilot Messages Creeped Out Passenger on Grindr During Plane Ride: 'I See You're on My Flight'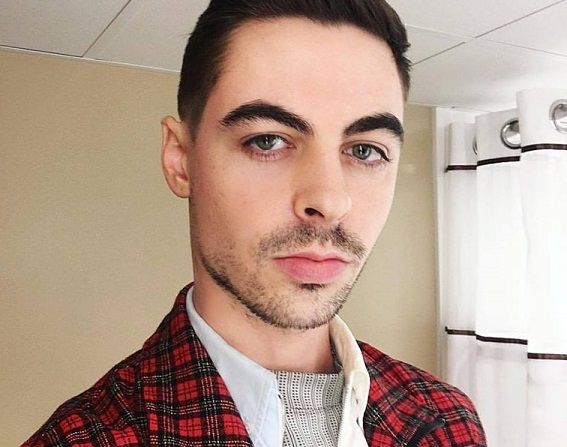 A passenger on board a Delta plane has described his shock after one of the pilots messaged him on the gay dating app Grindr during the flight.
JP Thorn, 27, said he received the message while he was flying from Saint Paul, Minnesota, to Chicago in August.
"I see you're on my flight," the message read. "Enjoy the ride to Chicago." Grindr shows users other people who are nearby who also have the app and allows them to message them.
"My reaction was I knew I needed to get off this plane as fast as I can," Thorn told the New York Post. "I've had some weird experiences with proximity stuff on Grindr."
Thorn, who is studying communications at Hamline University, said he received the message when the flight was about 30 minutes from landing.
The app said the message was sent from someone around 90 feet away, with one of their profile photos being of the sky taken from a cockpit.
"My deductive reasoning led me to believe that he was the pilot," Thorn said. "I messaged him back and he told me that he was one of the pilots."
"He asked me about our flight, how it was on the way, and [the conversation] was really standard," Thorn said. "I said there was no turbulence, then he made a joke about turbulence."
Although he was originally taken back by the message, Thorn continued to talk to the pilot after he left the plane to make his connecting flight. He added he would have met up with him if he did not have to take another plane.
"I meet up with people all the time from Grindr," Thorn said. "I think I totally would have met him for coffee."
"I got a lot of people saying I should've met up with pilots because they make a lot of money," he added. "That was pretty funny."
Thorn said the experience has not put him off flying with Delta again. "It's the only airline I tend to use," he said. "I don't think they get into too much controversy."
Although the conversation happened in August, it went viral on social media after Thorn uploaded a screenshot of the opening to Twitter on November 25. The tweet has since been retweeted more than 30,000 times and liked more than 218,000 times.
Delta did not immediately respond to a request for comment.