Delta Still Dominant COVID Variant in U.S. Amid Omicron's Emergence, CDC Director Says
While the emergence of the Omicron variant is a cause for concern, health officials say the dominant coronavirus strain threatening the U.S. remains Delta.
"I know that the news is focused on Omicron, but we should remember that 99.9 percent of cases in the country right now are from the Delta variant," Rochelle Walensky, director of the U.S. Centers for Disease Control and Prevention (CDC), said Friday in a news briefing.
The highly contagious Delta variant drove a summer surge in the number of cases, hospitalizations and deaths in the U.S.
Walensky said, "Delta continues to drive cases across the country, especially in those who are unvaccinated. So here's what's important to know: Our recommendations for protecting against COVID remain the same, regardless of the variant."
The CDC continues to push for vaccinations, boosters and wearing face masks in public indoor settings.
The Omicron variant was first reported in South Africa in late November. It's since been detected in about 40 countries. On Wednesday, the first U.S. case was detected in California, and other cases have been reported in Colorado, Hawaii, Minnesota and New York.
Walensky said Friday that the CDC is conducting an "in-depth investigation" of the first cases so researchers can better understand how the variant spreads and whether it causes more severe disease.
"There is still a lot to learn about Omicron, and we will be transparent and share the updated science with you as soon as it becomes available," she said.
Dr. Anthony Fauci, director of the National Institute of Allergy and Infectious Diseases, said Friday that "there's every reason to believe" that someone would have some degree of protection against Omicron after being vaccinated and receiving a booster shot.
"My message reflects that of Dr. Walensky: Get vaccinated and get boosted," he said.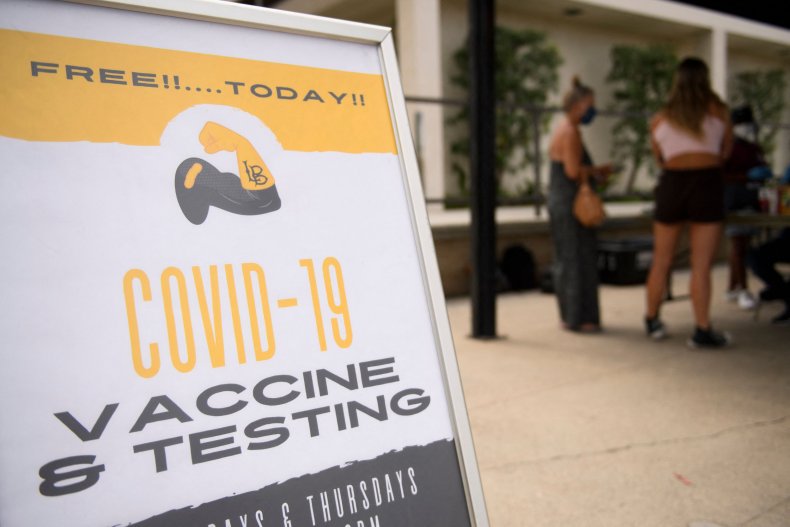 President Joe Biden has urged the public not to panic over Omicron, and his administration has a new plan for getting the country through the pandemic this winter.
"It doesn't include shutdowns or lockdowns but widespread vaccinations and boosters and testing and a lot more," Biden said Thursday during a speech at the National Institutes of Health.
The plan includes establishing family vaccine clinics, offering free at-home testing kits, supplying antiviral pills for treatment and deploying teams of experts to help at hot-spot areas of outbreak.
"We have moved forward in the face of COVID-19 and the Delta variant," the president said. "And we'll move forward in the face of Omicron variant as well. And we'll do it by keeping the faith and doing it together as the United States of America."
Update 12/3/21, 12:15 p.m. ET: This story was updated with more information and background.